Hack with Esri mapping tools to develop a ground breaking app in 24 hours.
At Esri, we aim to improve the world through our geospatial mapping technology, melding software, maps, and content so you can see the world in a smarter way. A key component of this is building a passionate developer community. Participating in innovative hackathons, and challenging hackers to build applications using our developer and mapping resources to help build a better world is one strategy that has been working well.
On September 10th and 11th, we've partnered with UN Foundation's Nothing But Nets campaign to encourage developers to peruse a hack that focuses on making the world a better and healthier place.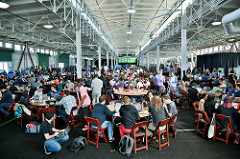 If you're unfamiliar with #TCdisrupt, the hackathon occurs the weekend before the Disrupt conference. Developers from all over will take part in a 24-hour hacking endurance test. Teams join forces to build new products using Esri and other sponsor offerings. With over $300,000 worth of prizes you won't want to miss out!
Those joining the weekend hackathon can take advantage of free Esri ArcGIS developer accounts and data to create apps that are deployable on any device, using the latest spatial software for geofencing, routing, spatial analysis, geocoding, imagery and visualization, and more.While we welcome apps of all types, this year we're encouraging hackers who care about making the world a better place to use Esri mapping technology to take action against malaria or consider an application for social good. We'll be looking for the most innovative uses of our developer tools, software and data applied to the cause. The winner will receive a $5,000 prize ($2,500 cash, plus $2,500 ArcGIS Online subscription). Not to mention you'll have a chance to rub elbows with other innovators who care about making a difference with technology and data the way you do.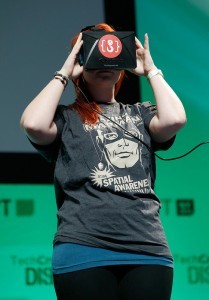 If you're wondering, 'why malaria?', every two minutes, a child dies from malaria – a completely preventable and treatable disease. We're eager to see developers, engineers, and makers get creative on how you could use maps to implement vital planning activities for communities and health workers such as distributing mosquito nets, spraying with insecticide, distributing vaccinations, and conducting surveys.
Two-time NBA MVP and Golden State point guard Stephen Curry, a big supporter of Nothing But Nets, will be speaking onstage at TechCrunch. Over the last four years, for every three-pointer Curry made, he donated three life-saving bed nets. In the 2015-2016 season, he made a record-breaking 402 three-pointers, which provided 1,206 medicated bed nets for vulnerable people. Our hope is that these apps will continue awareness of the dangers of malaria and spur discovery of a high tech solution.
Up for the challenge? Visit the event page right now, access our resources and reach out to us at startups@esri.com if you want to discuss what you want to work on. Otherwise we'll see you onsite at TechCrunch Disrupt SF Hackathon!
We'll also be at the conference Disrupt from September 12-14th so be sure to stop by our booth to get some good ol' swag and say hi. We'd love to see you there.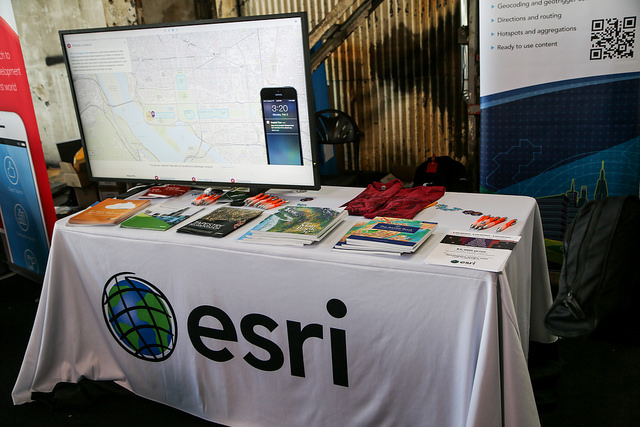 Commenting is not enabled for this article.