With today's release of Open Data we have finalized the new site builder and are removing the beta label. All new sites you create will use the new builder experience, which is designed to give you great control over your site's look and feel without requiring developer resources.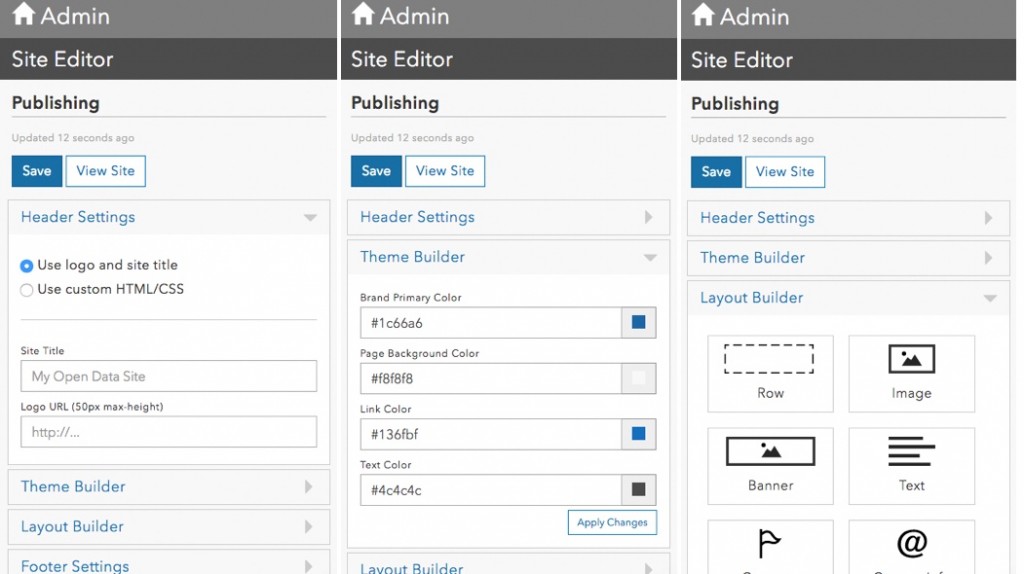 You can explore sites that already use these new capabilities, like Oakland County Michigan and Waterloo Ontario Canada, or read more about how the new site editor works.

If you have an older site, you can still edit the content on the site until June 2017. In talking with many of our amazing customers, they agreed that 7 months to upgrade their existing sites was plenty of time even though most are able to build a professional looking site in just a few hours. Optional custom headers and footers will still allow you to match your current web sites look and feel by using HTML and CSS you provide.
This beautiful step forward will soon allow you to add additional pages to your open data site, which will have the ability to leverage chart, map, and trend cards to provide more context about your data. We envision these cards will allow you to create your own performance dashboards and narratives about a particular dataset or community issue. In addition to pages, we will also help you choose the proper license for your data so that you can enable academics, civic developers, and commercial companies to flow information into the screens of your citizens through the applications they are already using.
Follow the ArcGIS blog using the ArcGIS Open Data tag to stay in the know, and as always feel free to reach out to us in GeoNet with any questions you may have.
Commenting is not enabled for this article.