ArcGIS apps help you solve important and specific location-based problems. Use them to collect, analyze, and share your data and take you where you need to go. Locate potential hurricane shelters, develop plans for affordable housing, fight drug abuse, route field workers to inspection sites, and more.
Most of the apps are included with your ArcGIS Online subscription. Some ArcGIS apps have an additional fee and require a license for each user. Licenses are required even if you have an ArcGIS trial. But the process is as simple as checking a box.
With a paid subscription, the administrator assigns licenses. With an ArcGIS trial, you assign the licenses (because you are the administrator of your trial subscription). In either case, the process is the same.
Get licenses
1: Sign in to ArcGIS Online with your ArcGIS account, click Organization, and click Members.

2: Select your name from the Member list and click Manage add-on licenses.

3: Select the app licenses you want to assign and click Save.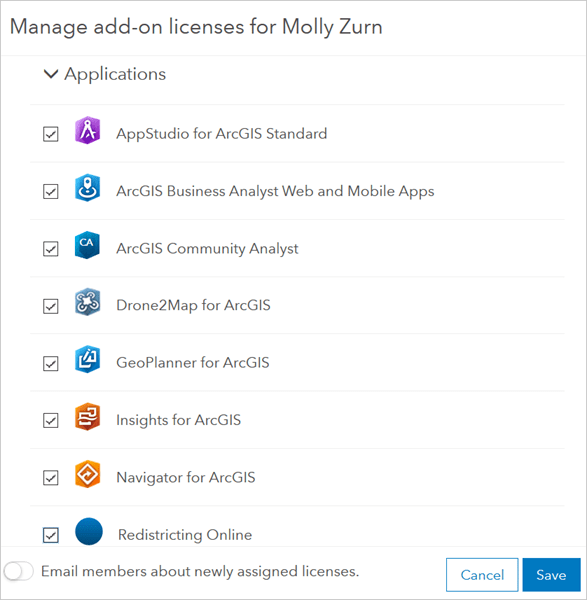 Launch your apps
All the web apps you have access to, including your licensed web apps, appear in the app launcher at the top of the site. Click the Apps button next to your name and click the app you want to open.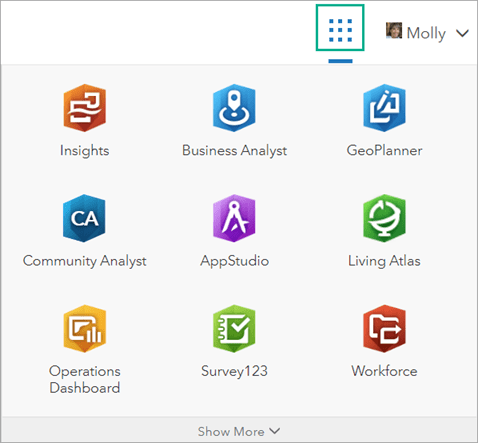 You can download and install the desktop and mobile apps from various places. Check the app documentation site for details.
If you have an ArcGIS trial, you can download the apps from the Trial Downloads page in the drop-down list under your name.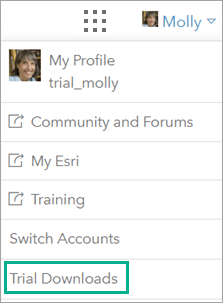 Once you license and launch the apps, sign in with your ArcGIS account and experience what's possible with ArcGIS apps!
For inspiration, browse a curated collection of hands-on lessons.