Today we are excited to announce ArcGIS AppStudio Version 5.1. This release includes many new feature enhancements and foundational updates to the product suite.
Let's explore what's new in 5.1.
New Template – Nearby app
New Template – Zone Lookup app
Map Viewer template – New spatial query and category filter tools
ArcGIS Runtime has been updated to 100.11.
Upgraded default target version for Android apps to Android 11
New configurable Nearby template
AppStudio's out-of-the-box templates have been the go-to solution for users who want to quickly create geo-enabled cross-platform native apps.  With app templates anyone can easily configure a customized app, no coding knowledge is required. We are proud to introduce two brand-new templates in this release, both of which use an Instant App web experience for configuration. The first one is the Nearby template.
This app template provides a simple native app experience to discover what's nearby and includes filters to narrow your search results by distance or feature category. Some of the template use cases include looking for restaurants, hotels, shopping centers in a downtown area, finding public community resources, discovering COVID-19 testing sites, or locating the closest field asset. The AppStudio Nearby template is powered by the web configuration of the ArcGIS Nearby Instant App.
Key features of the Nearby template
Explore points of interest (POI) nearby
View detailed information of selected POI
Apply filters to narrow search results by distance or category
Turn-by-turn directions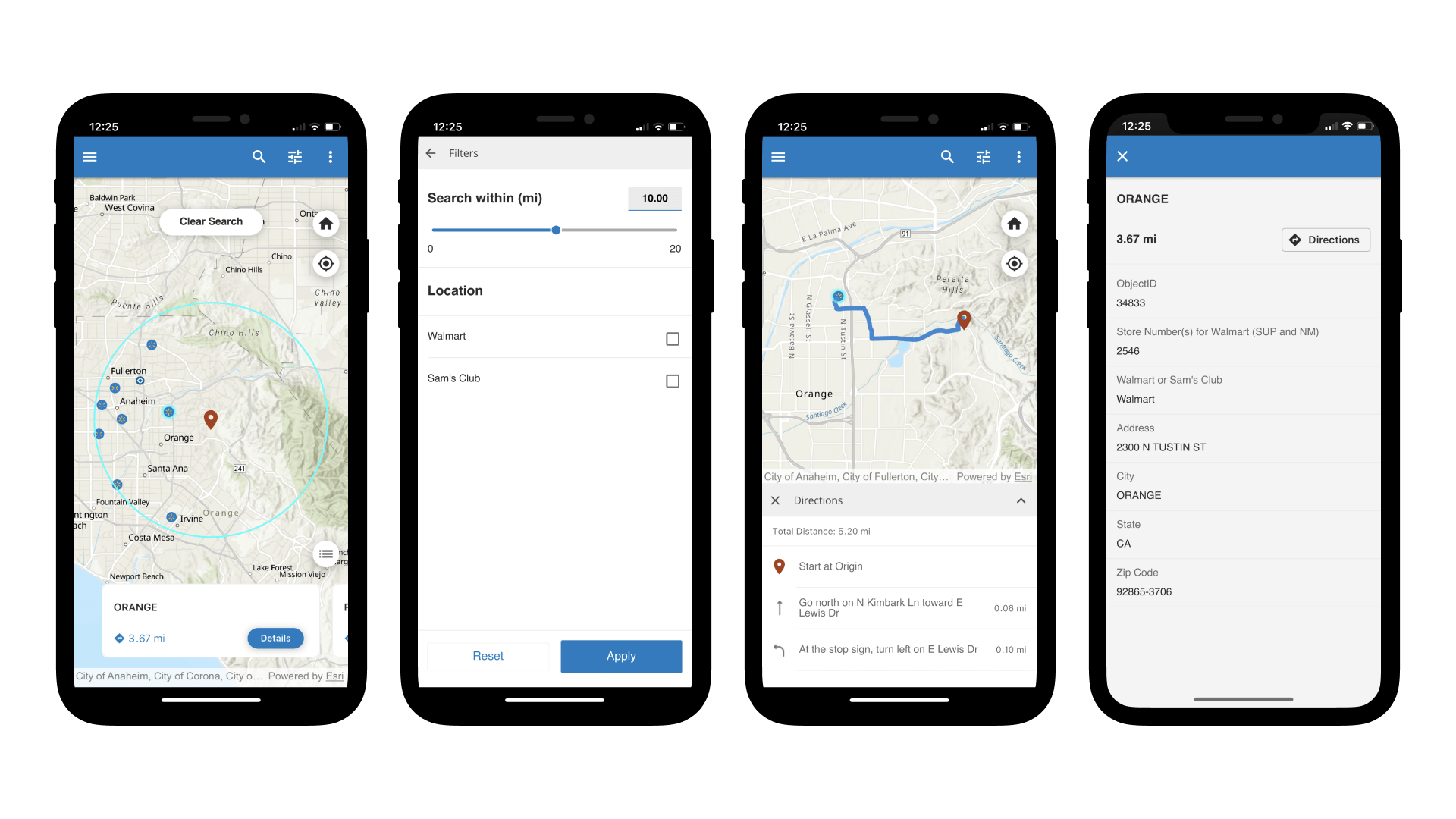 New configurable Zone Lookup template
The Zone Lookup template is based on the Zone Lookup Instant App. The Zone lookup template provides a native app experience to find a zone or district for a specified location. The location can come from the device or using the user interface to search for an address or select a specific map point. Some Zone Lookup app use cases include finding your child's school district, checking if your house is located in a flood zone, or searching for wildfire evacuation areas.  The Zone Lookup template is based on the Zone Lookup Instant App.
Key features of the Zone Lookup template
Find your zone or district
Examine features in the zone
Search for an address and identify the zone
View feature attribute information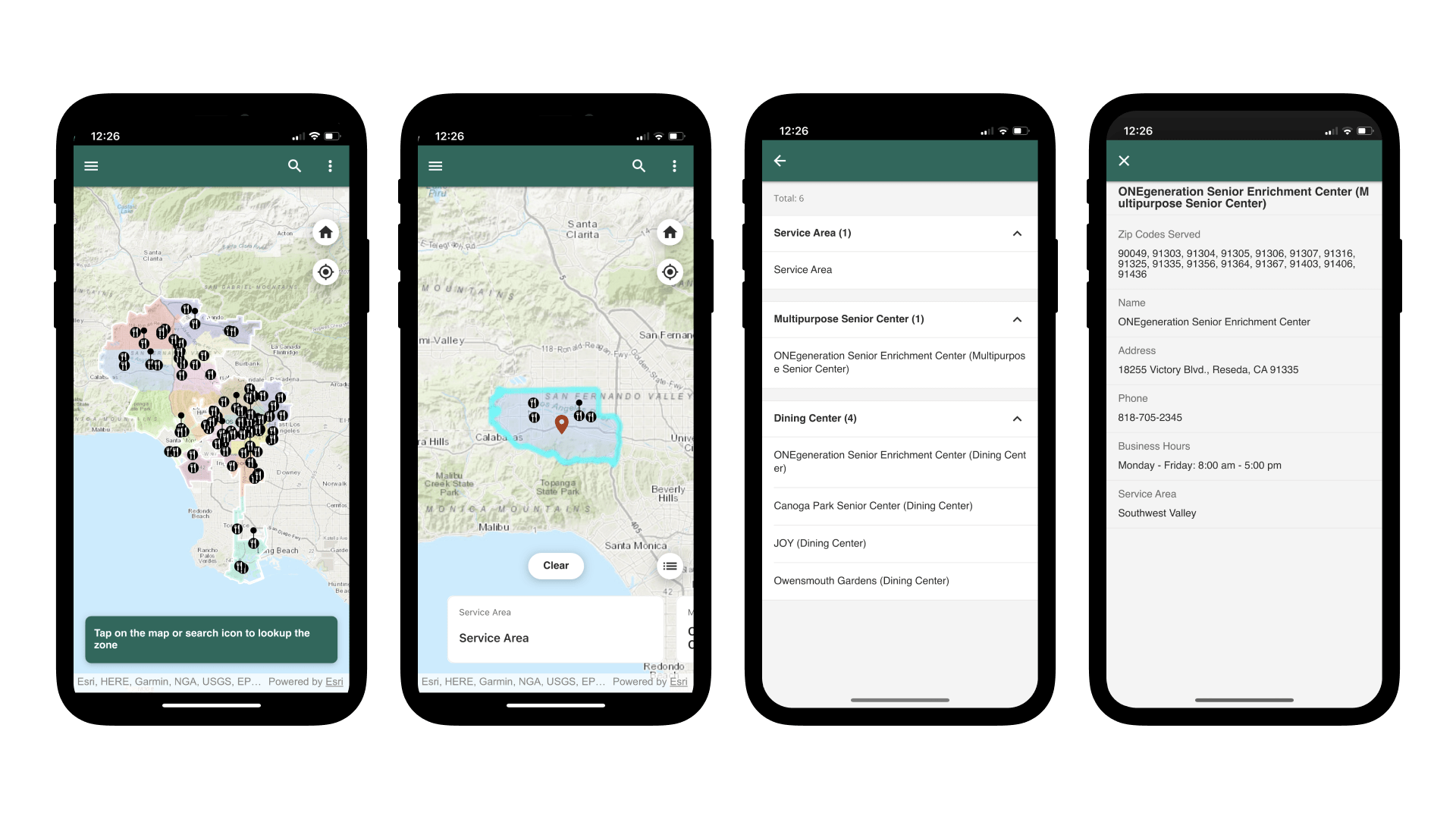 New Spatial Query in the Map Viewer Template
The Map Viewer is one of the most popular templates in AppStudio. It supports viewing web maps, identifying features, viewing attachments, and recently we added support for feature attribute editing. With AppStudio 5.1, the Map Viewer template moves beyond simple map viewing and now provides a tool to explore and interrogate the map data.  The new spatial query tools let you select features based on a user-defined buffer radius or the current map extent. In addition, we have added the ability to filter which features get selected based on categories defined by the map legend.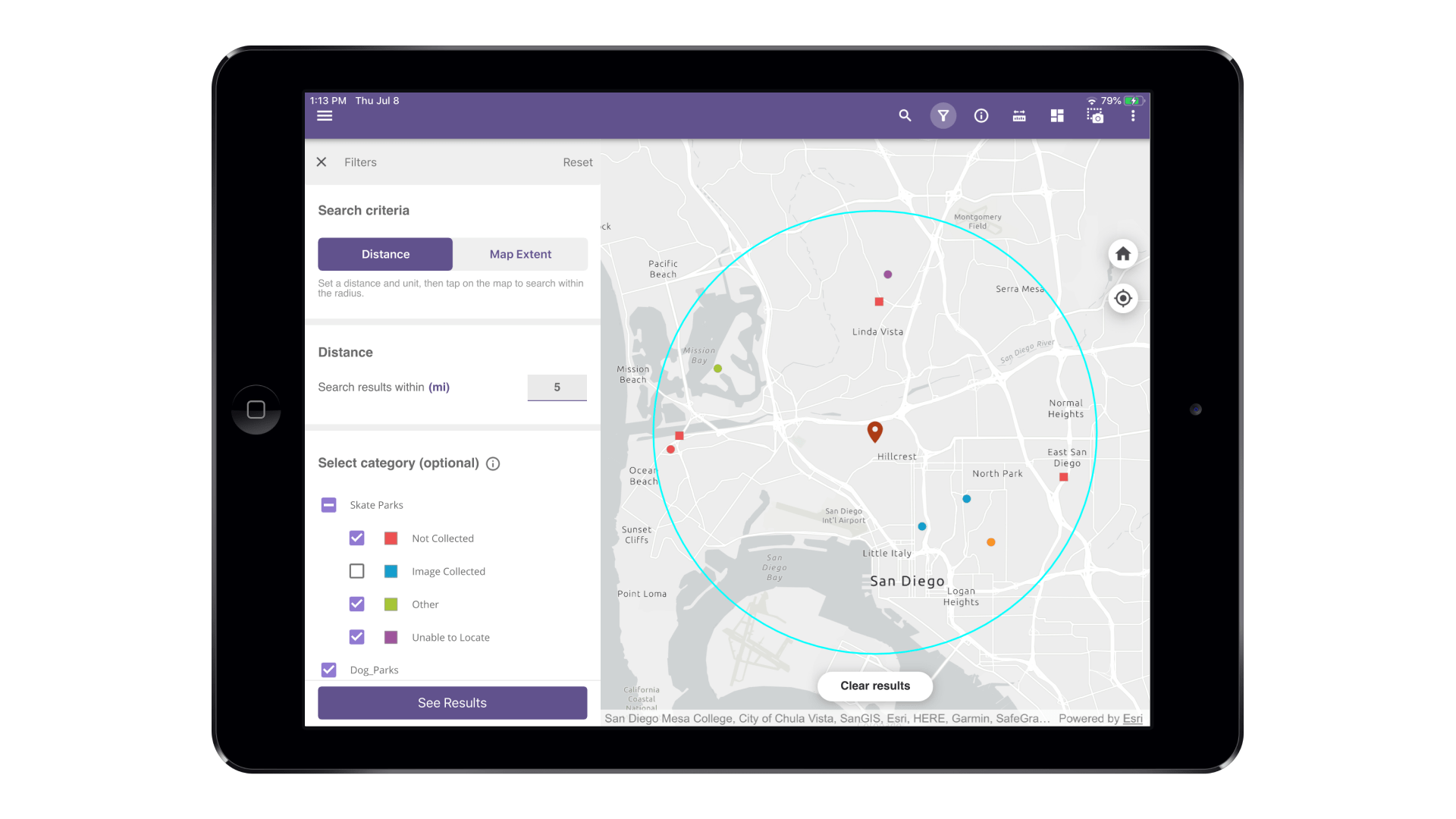 ArcGIS Runtime 100.11
The ArcGIS Runtime powers the GIS and mapping capabilities in your AppStudio applications. AppStudio 5.1 now supports ArcGIS Runtime version 100.11. This means you can build AppStudio apps with all the features and enhancements from the ArcGIS Runtime 100.11 update; The ArcGIS AppStudio Player app 5.1 also supports running apps built with ArcGIS Runtime 100.11.
New Google Play Store submission requirements
Starting in August 2021, new Android apps will need to target API level 30 (Android 11) or above for the Google Play store app submission. To meet this new requirement, we have upgraded your Android build apps' default target to Android 11 so you can continue successfully publish the app to the Google Play store.
AppFramework updates
AppStudio 5.1 brings new features, changes, enhancements, and bug fixes to the AppStudio AppFramework. Updates in AppFramework include:
The new Activity recognition component detects the activities of the user's device such as walking, running, or traveling in a vehicle (Beta).
Syntax highlighter to change text color and font based on the programming language (Beta).
Added FileFolder.moveToTrash for moving files to the trash/recycling bin.
NetworkRequest HTTP DELETE requests have been updated to support a request body.
To see a complete list of new features and enhancements, visit the AppStudio 5.1 documentation for "What's new in AppStudio."
Do you want to learn more about AppStudio?  Attend the "ArcGIS AppStudio: An Introduction" session at the Esri UC 2021.
We can't wait to see you use these brand-new templates and apply the new features and enhancements to your apps. Please provide any feedback and suggestions to appstudiofeedback@esri.com