I'm pleased to announce that the Geodatabase Toolset (GDBT) for ArcCatalog is now available for 10.0.
You can download it RIGHT HERE!!
What a great month for pleasing announcements!
The GDBT is a popular, unsupported extension to ArcGIS Desktop. It provides a collection of tools that you can use to troubleshoot, monitor, and investigate ArcSDE (enterprise) geodatabases. The GDBT works with geodatabases stored on SQL Server, Oracle, Informix, DB2, or PostgreSQL databases. It fits neatly inside all Hoel Endorsed carry-on baggage and provides a wide variety of information including:
The total number of rows in the add and delete tables
Users connected to the geodatabase and locked schemas
A graphic of the state tree lineage
Detailed information of a features class spatial index
Parent-child relationships between versions for version management
Table and Index Statistics for geodatabase stored in an Oracle database
You can high five other GDBT users on theGeodatabase support forum and post comments and questions for the community.
Now gooooo get it!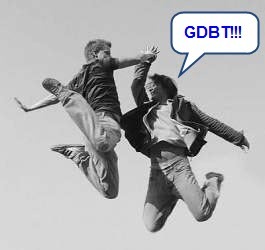 Note: The GDBT is an "unsupported" extension so ESRI Technical Support is not available for the toolset.
Commenting is not enabled for this article.