Updates
As of late 2019, this feature has been released and is no longer in beta. It can be accessed via the map explorer on dataset views.
Introducing: Dataset Smart Search
Just in time for the UC, we're rolling out a new beta capability that makes it easier to use the open data published on your Hub sites.
This new feature helps users quickly answer questions. For example:
which 311 requests are open on my block?
where is my city planning to install protected bike lanes?
how are reported crimes trending over time?
We crafted this feature to work well whether you're on a mobile phone or desktop, and it's meant to provide a familiar interface form the user who just arrived on your site for the first time and is not at all familiar with the data.
See for yourself with this demo on the World Cities dataset!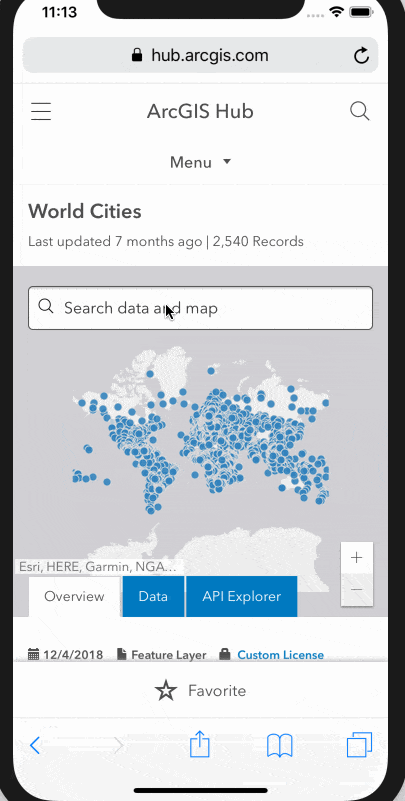 How it works
This feature works by combining statistics gathered during the ArcGIS Hub indexing process with the Esri geocoding suggest feature. As the user types in the form input, the ArcGIS Hub application searches for the best match whether it is a location, a value, or a field within the dataset.
The user can also choose from menu options in order to be guided to their next steps.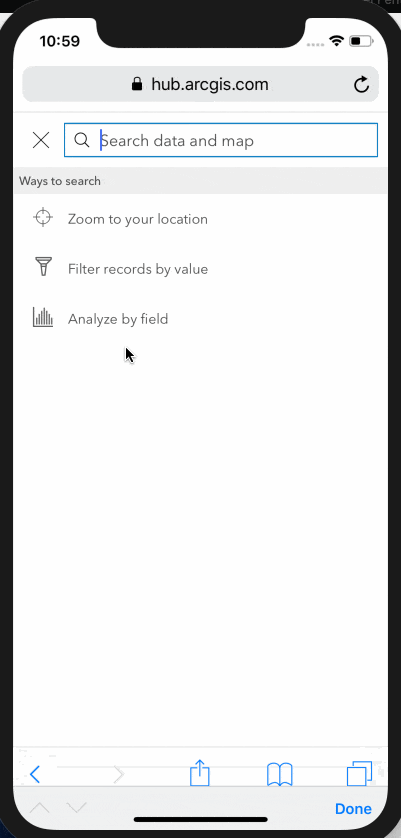 How to turn it on
This feature is available for your ArcGIS Hub sites right now as a beta capability. To turn the capability on:
visit your site
sign in
click the edit pencil on the left hand side
select settings
select capabilities
click beta
toggle dataset smart search on
click save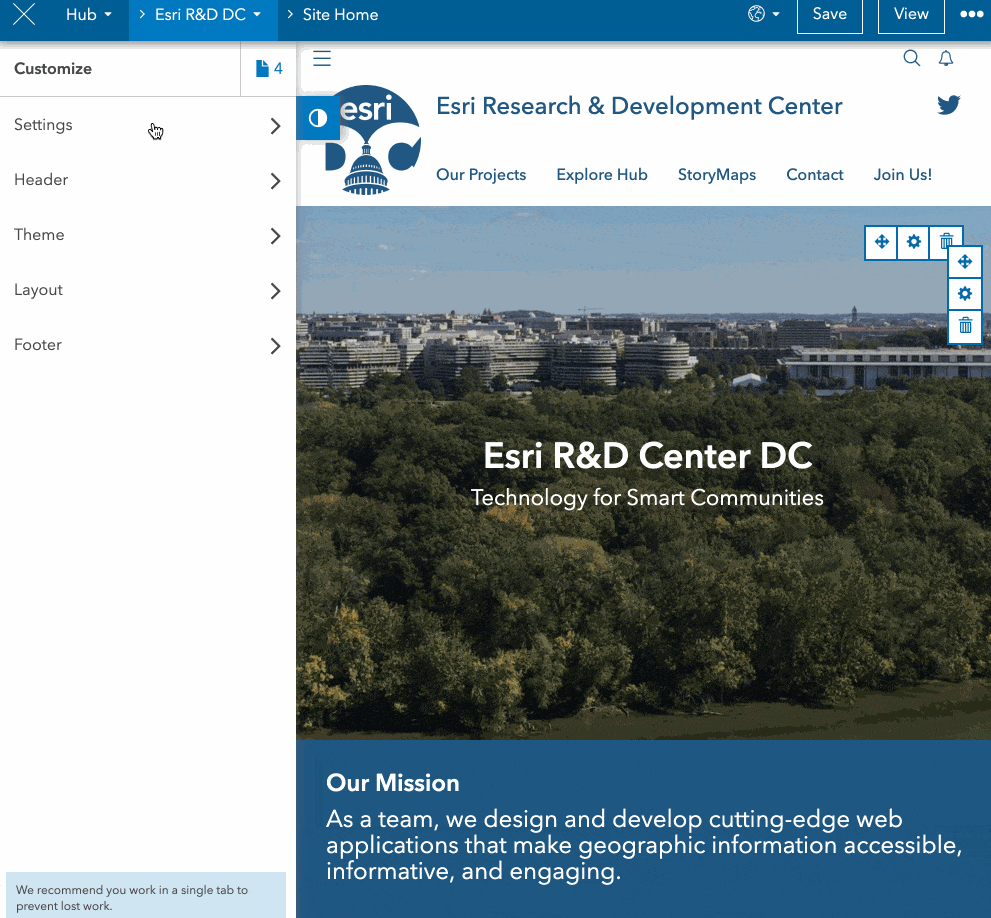 We want to hear from you
We'd love for you to try out this new feature and give us your feedback. If you're at the UC come by the ArcGIS Hub booth and tell us what you think in person. You can also post on GeoNet in the ArcGIS Hub place at any time.
Commenting is not enabled for this article.