"Lagniappe."  For those in the know, it can be the difference between a good box of beignets, or a great box of beignets.  Yes, I'm talking about a great New Orleans tradition that seems to be a perfect metaphor for the Esri experience at this year's ARCHIBUS Nexus conference.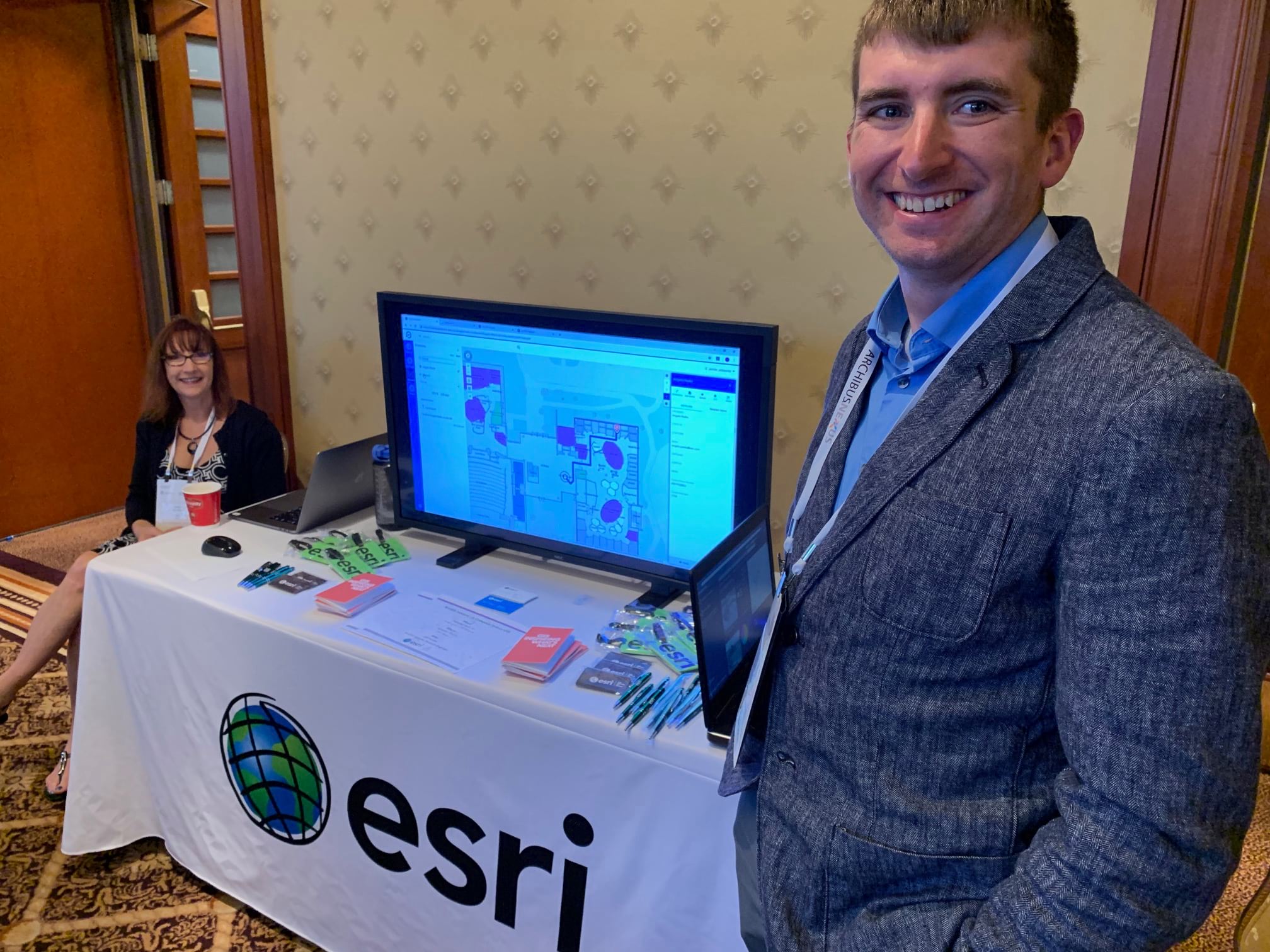 "Just a little extra."  That certainly describes the hospitality that was shown throughout the conference by both ARCHIBUS staff and their wonderful user community.  The Esri staff in the Innovation Expo and elsewhere had a great time in the Crescent City learning about key workflows in facility and workplace management.  We learned a lot about innovations in this space by ARCHIBUS, Serraview, and their partners.  Some highlights:
Integration opportunities with software such as Esri's ArcGIS Indoors
ARCHIBUS integration with its new cloud-based partner Serraview
Innovative ARCHIBUS workflow and interface customizations
IoT strategies and smart building initiatives
Innovative solutions for floorplan change management
How leaders in this industry are using technology like ARCHIBUS to manage their facilities and workplaces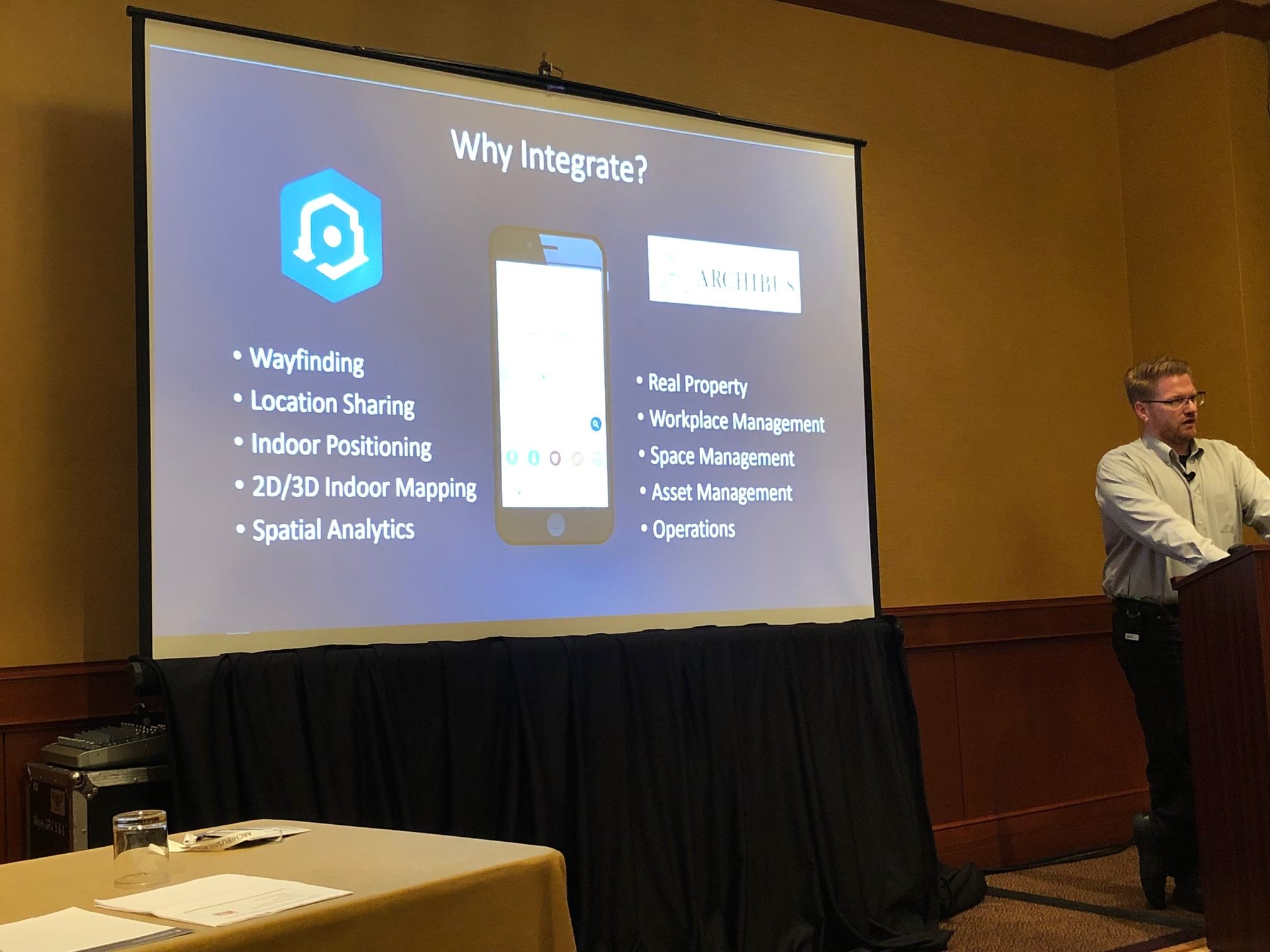 Naturally, one of the highlights for Esri was on day two, with Esri receiving the IWMS and EIM Business Alliance Award.  The award was presented to Deena Stokes and Ken Mitchell for their work on growing the partnership with ARCHIBUS through technical and business collaboration and plain old hard work.  The award was presented during the award ceremony in front of the entire group of attendees by Sean Benson, Jo-Anne Mann, and Chris Rabbu.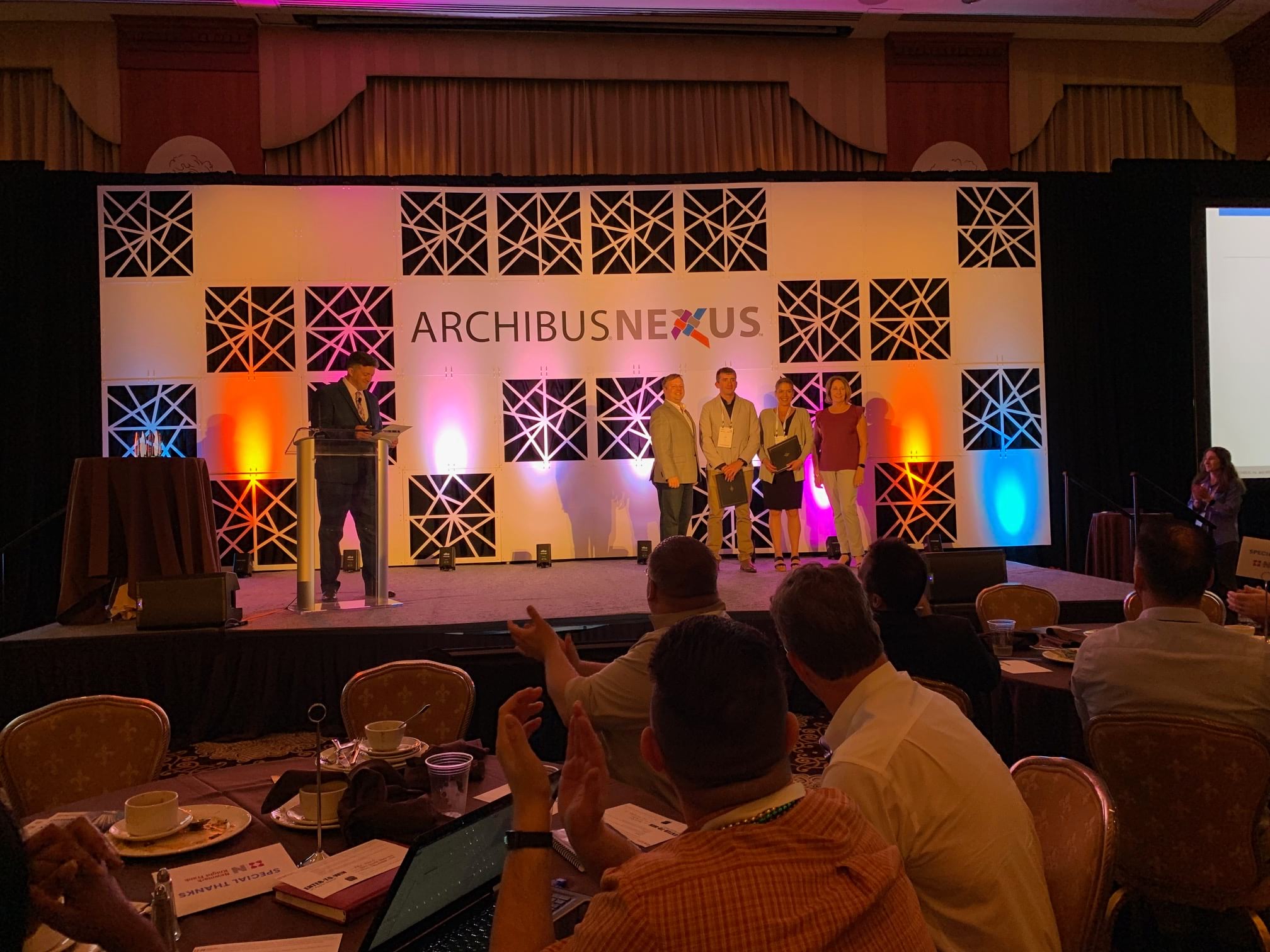 Overall, a great experience!  If you are an ARCHIBUS user and want to know more about how ArcGIS Indoors can really expand your functionality and reach, check out the product page and click on "Talk to an expert."  Even if you are using a different IWMS/CAFM solution (or you don't even have one yet!), ArcGIS Indoors can still bring the geospatial approach to solving problems to your built environment.  We think you'll like what you see.  Integrating mapping, positioning, and wayfinding with your IWMS can truly be a case where 1+1 > 2, and deliver a little bit extra – that lagniappe – for a smart workplace.
Commenting is not enabled for this article.