The Community Maps Editor is a web app that enables you to edit parts of the Esri Community Maps basemap to add detailed features for universities, schools, parks, landmarks, and other special areas of interest. Currently, there are over 1,600 active editors worldwide that have added over 200,000 features!
This experience invites users to a self-guided tour by exploring interactive maps that expose completed and in-progress 'community development'.
Worldwide Community Editors
Explore the app below by clicking on red markers and zooming into areas of interest.
This experience also includes a 'feature focus' section that shares examples of completed features like K-12 Schools, Colleges and Universities.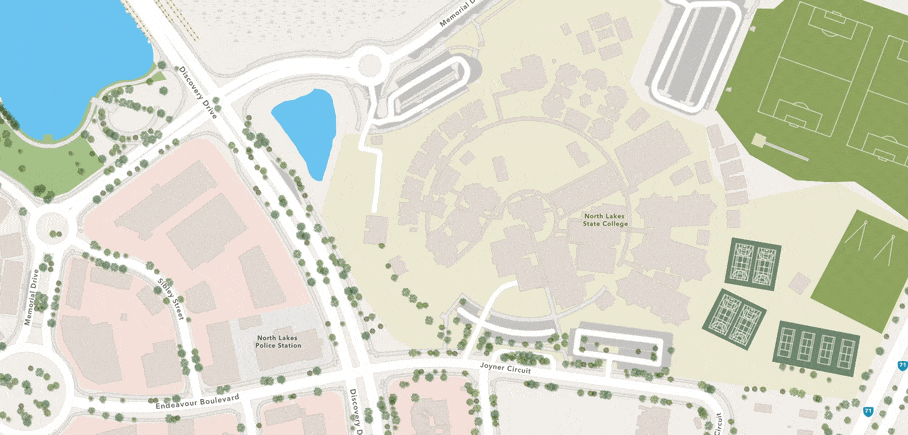 This experience includes a Creating Features with the Community Maps Editor App tutorial video and a comprehensive Learn Path for the Community Maps Editor from the ArcGIS Lesson Gallery on how to create campus features and enrich your community map.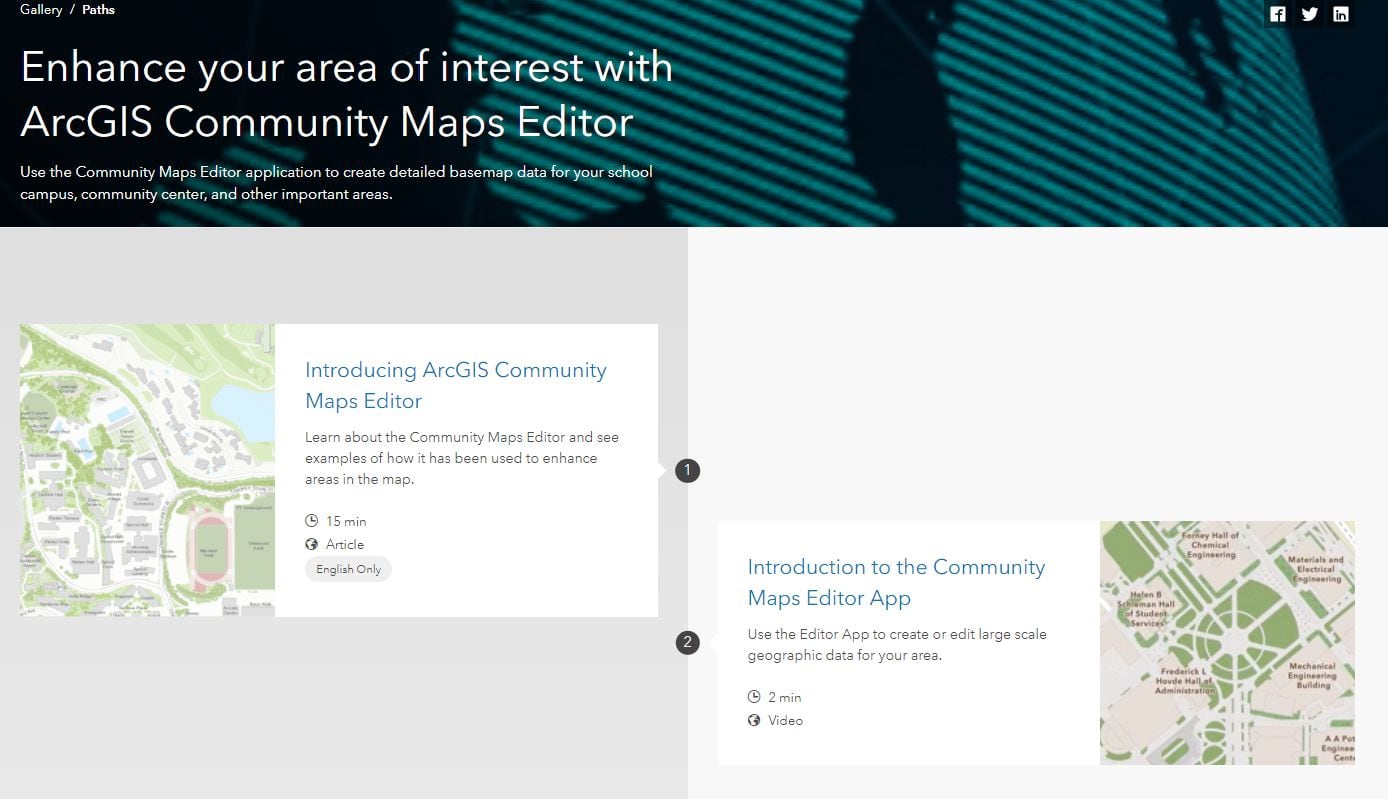 This guided tour allows users to explore the special areas of interest that our community editors have added by way of the Community Maps Editor App. These special areas of interest include large-scale map features supporting athletic fields and stadiums, parks and zoos, and highly detailed academic and professional campuses, and tourist attractions all over the world.
Experience the Community Maps Editor App now by clicking image below.