When severe weather hits, the National Weather Service collects storm reports from observers around the country. These storm reports are used by many organizations to maintain situational awareness of weather threats to resources and infrastructure, or to validate things like insurance claims.
ArcGIS Living Atlas has included these storm reports in a live feed for many years. But based on the data, you'd think that the only severe weather in the USA are tornados, wind, and hail. We all know the USA has way more severe weather threats.
A recent upgrade to the USA Storm Reports layer now includes "local storm reports", which expands the types of severe weather from 3 to 48 types.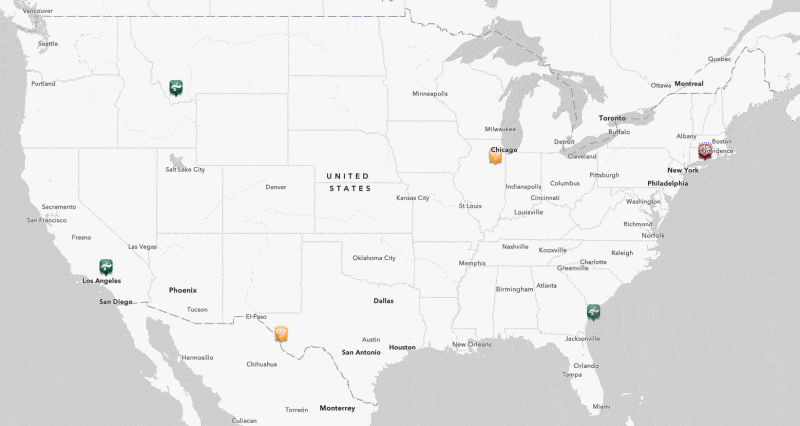 Fifteen of these storm types have new, unique symbols that are colorblind safe and work on both light and dark basemaps. Shout out to Emily Meriam for these hand-drawn icons that create an incredibly intuitive map.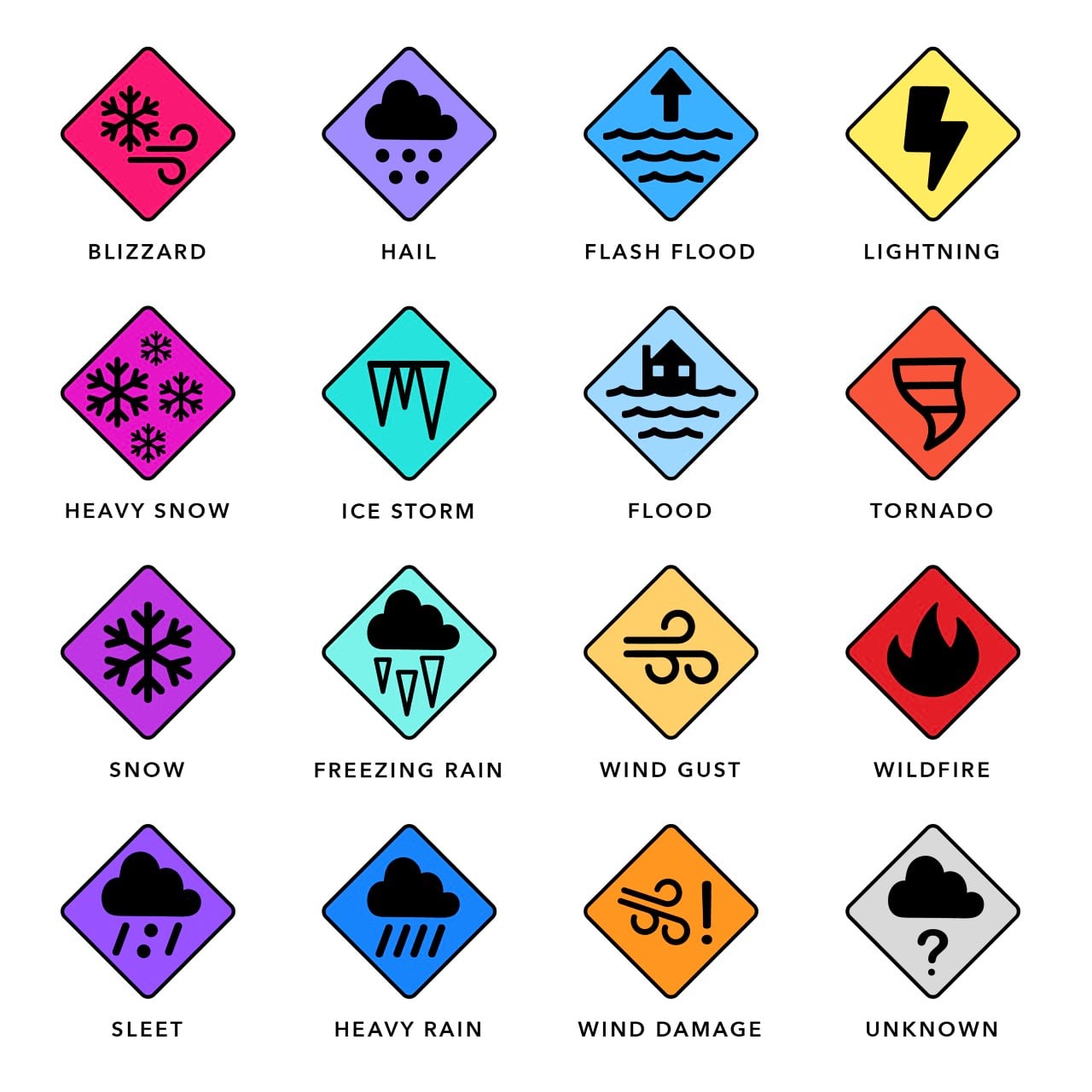 Additionally, the age of the report has been included in a field "Hours Old", making it easier to apply a time filter. The length of the "Comment" field was also increased to allow for the full description from the National Weather Service.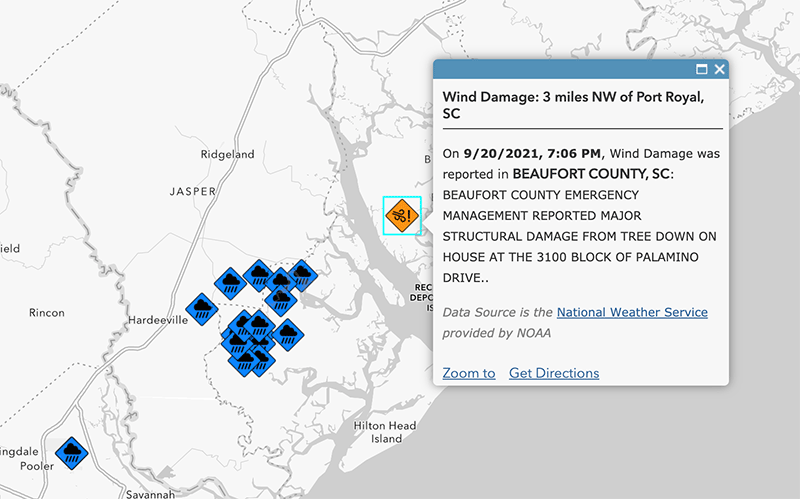 If you're only interested in the most recent storm reports, the USA Storm Reports (Past 24 Hours) layer has a time query applied.
Lastly, remember that you can check the status of all weather-related live feeds from the Living Atlas Team on the Live Feeds Status Page.