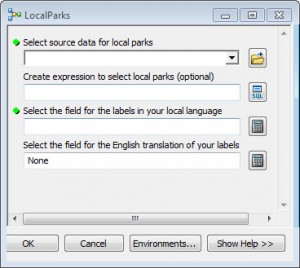 An additional offering of the well-received Preparing Data for Community Maps Workshop has been added to the schedule! You MUST register if you plan on attending this workshop.
This workshop concentrates on the Community Maps Data Prep Tools. These tools are lightweight, out of the box ModelBuilder tools that use simple geoprocessing components behind the scenes to prepare your data for contribution. The tools accomplish this by asking you simple questions, in the form of SQL query expressions, regarding your data. We've placed these tools in the hands of the users because you know your data, and you know how you want your data to be represented in the basemaps. Please register for the workshop by clicking the Workshop URL, below.
Date and Time: Thursday, June 11, 2015 at 11:00 am, Pacific Daylight Time
Workshop URL: https://esritraining.webex.com/esritraining/k2/j.php?MTID=tc72f2be677f6e618a0ab0a9f46e50cce
We look forward to working with you!