ArcGIS Mission  is an all-inclusive command and control software that streamlines operations while providing teams tactical situational awareness of an operating environment.
We are excited for the 2nd release one of the newest applications coming out of Esri in 2020, ArcGIS Mission. The 10.8.1 release already has some of the updates and enhancements you requested and adds immense value to the overall user experience. These include iOS compatibility, one-click dashboards, tasking, and tactical summary reports.
ArcGIS Mission is a focused, tactical situational awareness and collaboration solution that enables organizations to prepare, execute, and review their day to day operations, and planned and unplanned events. ArcGIS Mission can monitor teams, create and share tasks and reports, and is integrated with a designated and dynamically updatable map. ArcGIS Mission is intended for organizations who need:
Consistent and uninterrupted communication with their teams in the field.
To ensure that the latest information reaches team members in real-time.
To store their work in a system of record for transparency, accountability, and analysis.
A single system and a straight-forward approach for tactical situational awareness workflows.
There are three components to ArcGIS Mission: Mission Manager (the web application), Mission Responder (the mobile application), and Mission Server (the server component). Combined, these three components provide managers, analysts, and responder users with a comprehensive picture of the operating environment and supports the coordination of movement and communication among team members.  Mission users have a single system and a streamlined approach to effectively communicate and carry out a successful mission between the command center and the field.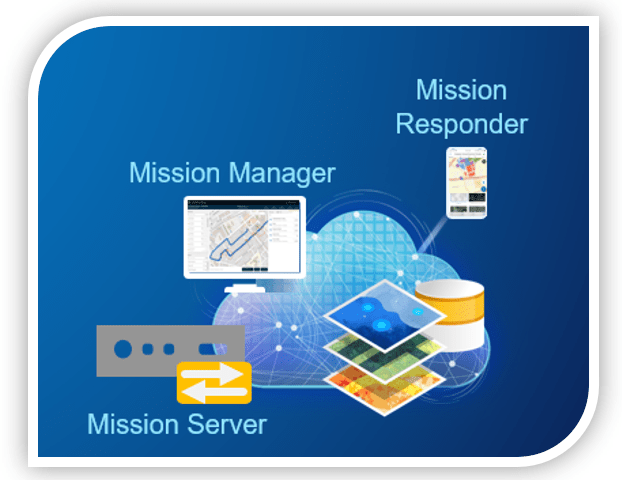 Improvements to ArcGIS Mission Manager 
ArcGIS Mission Manager new features and enhancements streamline the experience for users. These features and enhancements include: 
Mission dashboards – A mission dashboard supplies insightful views of geographic information that help check events or activities going on in a mission. The dashboard brings multiple elements together on a single screen and offers an engaging view of the mission data. Executives, commanders, and observers alike get direct access and gain insights from this comprehensive view for decision making.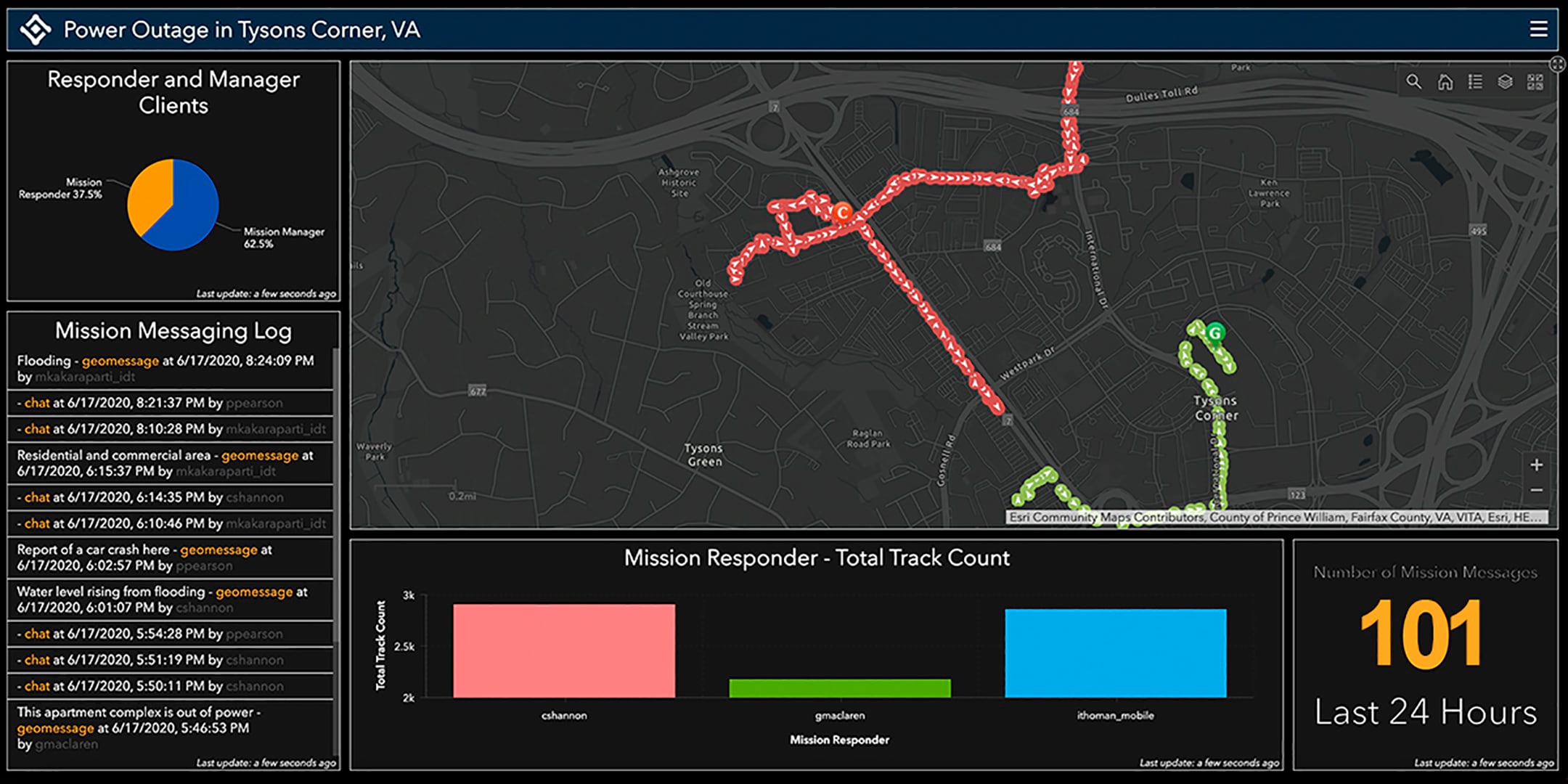 Mission reports – Mission reports are authored by mission analysts and completed by mission members to organize and communicate information on a matter that has been seen, heard, completed, or investigated.  
Task creations – Tasks are focused responsibilities in the mission assigned by Mission Managers and completed by other members in the mission. Tasks are geolocated and Managers can set tasks with a location, name, and description. You can also add a report requirement for task completion, bringing the new reporting feature and tasks together. 
Events List – The Events List provides analysts with insight into any current events that have occurred from the time they connected to the mission; to include changes to the details of a mission, its members or teams, additional materials, and any edits made to the mission map. This helps provide analysts with contextual information as to what occurred and when. This feature can be used while conducting an on-going mission. 
Mission Time – Missions occur over a period of time and users have the choice to temporarily filter a mission to a particular date and time to view the activities occurred since their last connection to the mission. 
Do more with ArcGIS Mission Responder 
At the ArcGIS Enterprise v10.8.1 release, we introduce the iOS version of Mission Responder. Like Mission Manager, Responder users can gather and send information in a report using a predetermined and optimized format. Other mission members can use this for context on the mission map. Organizations can now use both the Android and iPhone platforms to carry out the same mission. 
The introduction of Tasks supplies a focused communication between both Manager and Responder users about geolocated responsibilities in a mission. Responder users also can receive and carry out tasks that are assigned to them. Tasks are created by mission analysts and assigned to a single Responder user in the field, that may be required to be completed as part of the mission. These tasks are populated in a new task list, which dynamically updates when new tasks are assigned to you or when there are updates to tasks. Tasks can also include notes or attachments for further context.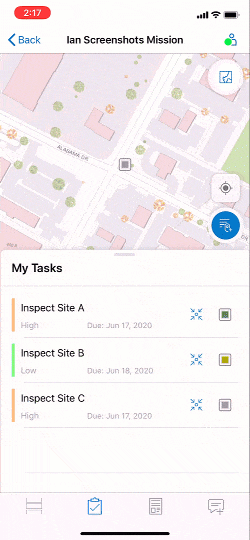 Major enhancement to ArcGIS Mission Server 
A major enhancement to ArcGIS Mission Server at the latest release includes the high-availability capability. Now, Mission Server can join, and support added machines to a server site. In addition, ArcGIS Mission Server has new ways for developers to use Server REST API. This includes a RESTful endpoint that enables users to create missions using API calls as well as the ability to use Stream Layers. 
For more information, see What's new in ArcGIS Mission or visit our ArcGIS Mission website!