The June 2021 update of ArcGIS Online includes a new typography option that lets you style the text on your home page. In the same way you apply color to your home page with color themes, you control the fonts on your home page with font themes.
When you launch the Home page editor, you'll see a new Typography section from which you'll access this new feature. Just like color, you can choose a preset font theme or define your own custom theme.
Choose one of four preset font themes to quickly change the fonts used on your home page. Each preset theme has a unique font combination that subtly changes the look of your home page while maintaining its professional appearance. The selected font theme applies to all text on the home page and specifies the font to use for title text and the font to use for the body, button and link text.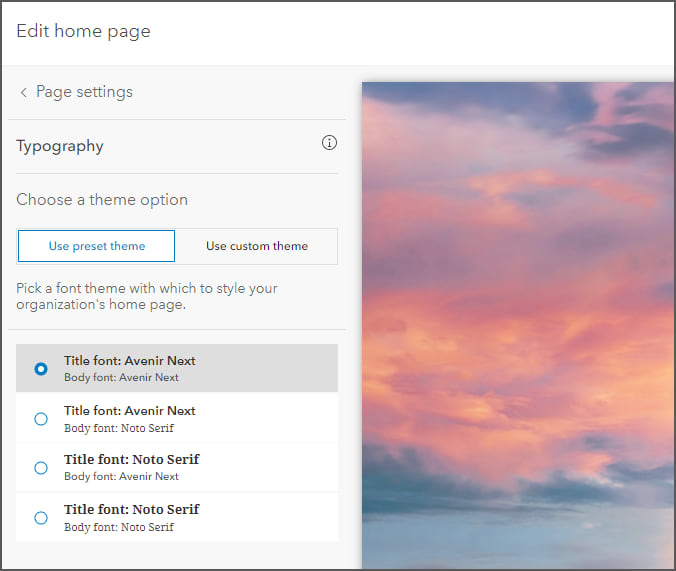 If you want to specify your own font combination, select the custom theme. With the custom theme, you decide which fonts to use. Choose from eleven different fonts to match your organization's style. The available fonts provide broad support across multiple languages and are well suited to meet the needs of your organization.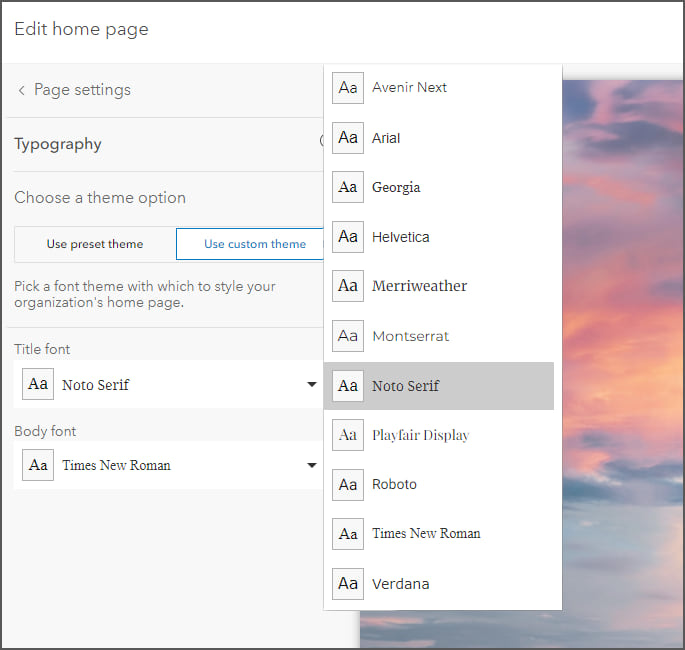 We hope you'll find this new feature useful. Visit the Esri Community and let us know what you think.