Is this the right item? You might ask yourself this question when exploring layers to add to a map, searching for a particular map in a group, or deleting an application from your content. Sometimes you just need a little more information about the item to answer the question.
The February 2023 update helps you answer this question more quickly by providing another way to view more details about an item. It's actually not a new way, as the Map Viewer already allows you to view item details this way. What is new is that you'll be able to display item details within the gallery, alongside the items in the gallery.
Navigate to your gallery and try it out.
So now, when you just want a little more item information, you don't need to leave the gallery to view it. Just click on the item title or thumbnail to get more details. You can still view the full item details by clicking the button at the bottom of the panel, for example, when you need to edit your item.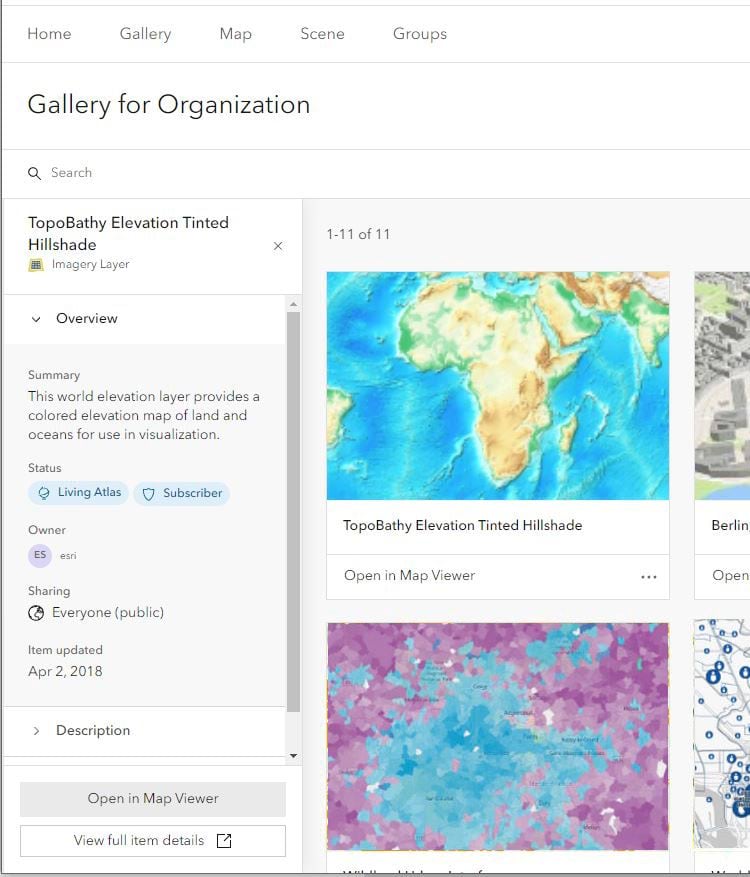 The ability to view more item information in place will eventually make its way to the Content and Groups tabs, as well as when searching for items, allowing you to quickly inspect an item without leaving your current workflow.