The October 2019 ArcGIS Online update introduces new features and key updates throughout the site.  The same applies for configurable apps, as well as introducing a new app and adding many exciting enhancements to existing apps.  We've also addressed various bugs to help stabilize and continue improving your experience across the board.  Check out the highlights for configurable apps below.
Introducing: Nearby
Discover information about what is close to a searched location using Nearby.  Using either an address search or a mouse click on the map, Nearby will return a list of resulting features that are closest to that location via straight line distance.  These results are ranked in order of what is most nearby.  It allows both the app creator and the app user to set and interact with the search distance.
Navigate to one of the results by clicking the directions button for turn by turn directions, which offers multiple travel modes to choose from.  Note: offering directions in the Nearby app requires access to premium/subscriber content.  If you are sharing your app publicly, enable public access via your subscription to the routing service on the General tab in the app's configuration panel.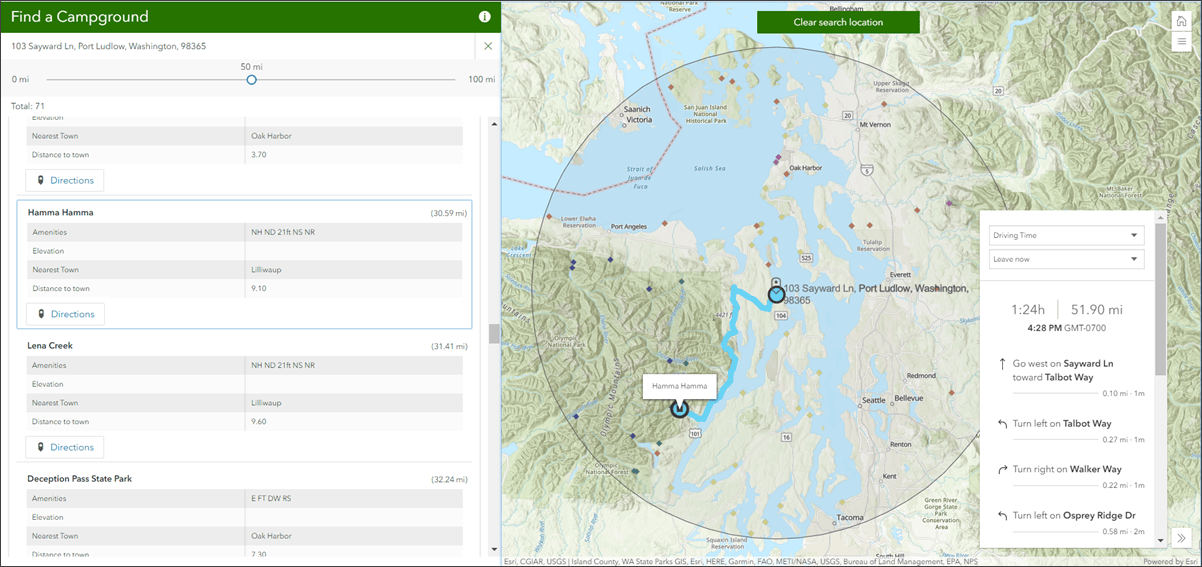 Another great feature is the ability to group results by layer.  If your map has multiple layers where search results are pulled from, enable the "Group results by layer" option in the configuration panel.  If enabled, the results will be grouped by layer instead of listed as an entirety of all features within the searched buffer distance from all layers.  And finally, Nearby is optimized for use on both desktop and mobile devices, making it responsive to an array of screen sizes.
Check out our Introducing Nearby blog for a more in depth walk through of this exciting new configurable app.
Enhancements to Attachment Viewer
Review locations, view media attachments, and explore feature information using Attachment Viewer.  This app makes it easy to explore information at the feature level and view details that come from popup information and associated attachments.  The October 2019 update brings along many impactful and exciting enhancements to Attachment Viewer.
Map Centric Layout- This new layout option puts more focus on the map and displays attachments in a gallery view.  The gallery of attachments will update dynamically when you pan and zoom the map extent.  More details can be viewed for a particular feature either by clicking on the thumbnail in the gallery or by clicking a feature in the map.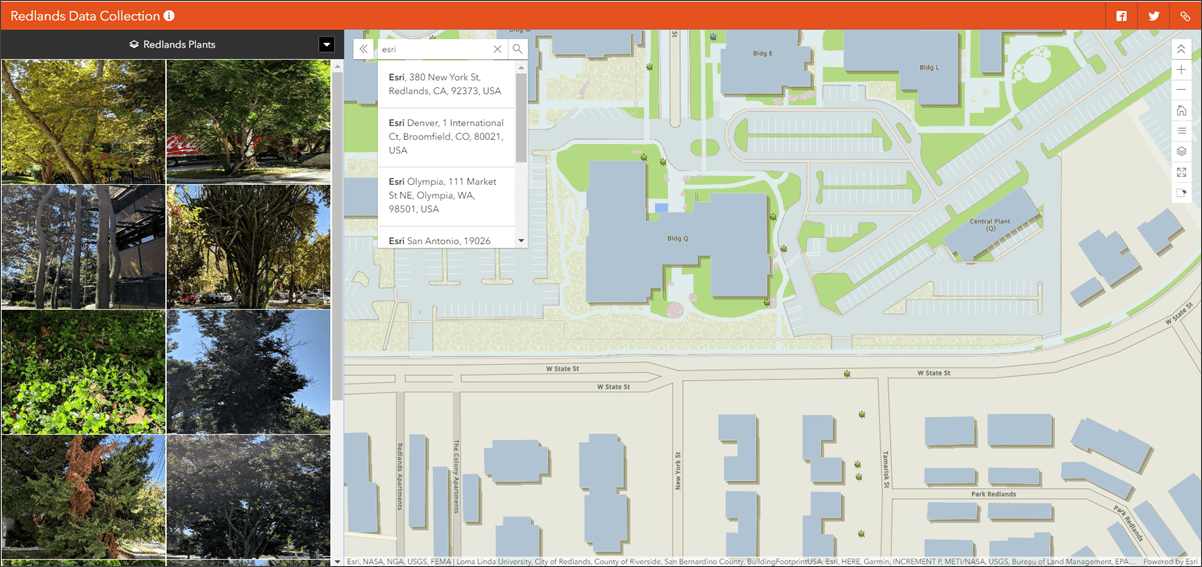 Support for multiple attachment layers- Have more than one layer in your map that you want to view attachments for?  Attachment Viewer now allows you to choose between these multiple layers in a drop down menu.
Ability to zoom and pan on photo attachments- When viewing the full size image in the app, it's now possible to zoom in/out and pan on the image to view it in further detail.  This is an optional feature controlled in the configuration panel.
Only show features that have attachments- Before, all features from an attachment layer would show in the map.  Now, you have the option to only show the features from the layer that have attachments.  This is an optional choice than can be made in the configuration panel.
Display a photo's GPS image direction- If photo attachments have GPS direction associated with them it is now possible to have this information presented alongside the photo in the app.  This includes the direction degree as well as an icon that is oriented in that direction.  This, too, is an optional feature controlled in the configuration panel.
View attachments from a map selection of features- We've added a selection tool that allows you to select features by drawing a box in the map.  This allows you to only view the attachments of these specific features instead of parsing through the entire data set.  This tool can be enabled in the configuration panel.
PDF Support- PDF attachments will now display in the app's attachment viewing window just like images and videos have before.  This uses your browser's built in PDF viewer so that these files can be viewed and read right in the app instead of being hyperlinked in the information panel.
Check out our What's New with Attachment Viewer blog for a deeper look at all of the great new additions.
What's New in Media Map
Media Map is a great way to showcase your map in web media.  This configurable app offers a basic set of map tools, the ability to limit map scroll for zoom, and an option to view popup content on hover.  It supports use cases of fitting into small spaces but is also functional as a standalone app.  New with this release are the options to add a time slider and interact with layers using a display swipe tool.
Check out our New Functionality Introduced to Media Map blog for all of the details.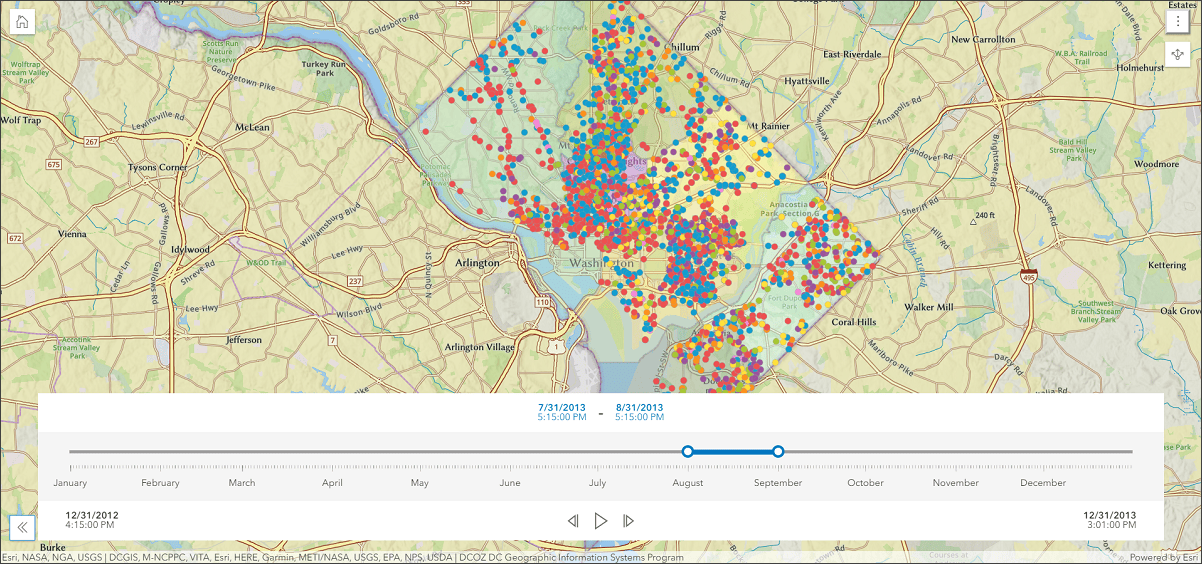 Enhancements to Category Gallery
Category Gallery provides a wide variety of ways to filter and sort content from a group.  A great feature is the ability to utilize group categories and organization categories.  Content is displayed in the gallery as a list or grid, and can be opened and explored within the app.  With this release we have added several enhancements to give more control over how content is displayed in the gallery.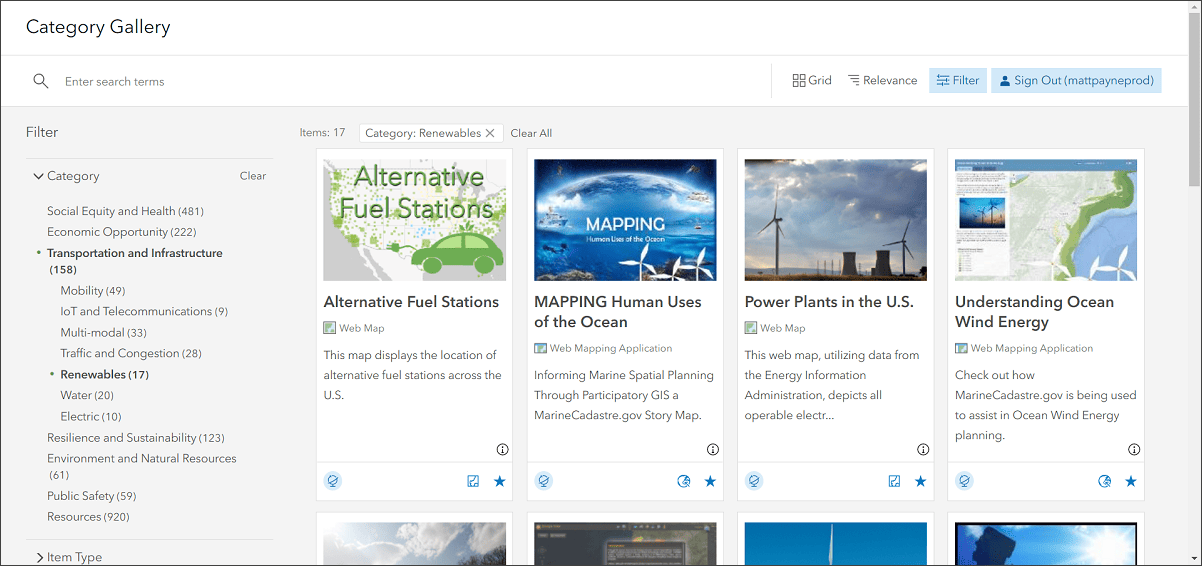 Show Filter pane by default with expanded filter- Sometimes you want to control the state in which the gallery loads for your users.  With this enhancement, you can choose to have the Filter pane expanded to a distinct filter on app load.  The app viewer can then select a filter from the list.
Directly choose what information is displayed for content- We've added more control over which information about an item of content is shown in the gallery.  From within the configuration panel, you can enable or disable the following: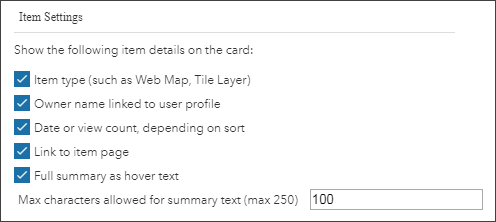 Enable and disable sign in- You may have some content in your group that only allows access from organization members.  We've added a configuration option that will include a sign in button on the app.  Content from the group that does not show publicly will display for those app viewers who sign in with an account from your organization.
Support for new StoryMap items- Both Category Gallery and Minimal Gallery will display your published StoryMap items.  These are stories created from the new StoryMaps website.  Note that only published stories (even those with unpublished changes) will show; if your story is still in draft status it will not show in the gallery.
Commenting is not enabled for this article.