Map Viewer Beta – Symbol Styler updates
We recently updated Map Viewer Beta and with that we made enhancements to the symbol styler.
Rotation on point symbols
Previously you could only rotate point symbols based on an attribute. Now you can set your own rotation within the symbol styler. This is very useful when using the new themes we introduced with Map Viewer Beta and custom symbols coming from web styles. In the example below I am using the Above and Below theme along with a triangle symbol. Using the rotation property I can set the direction angle for the symbol without have to republish multiple sets.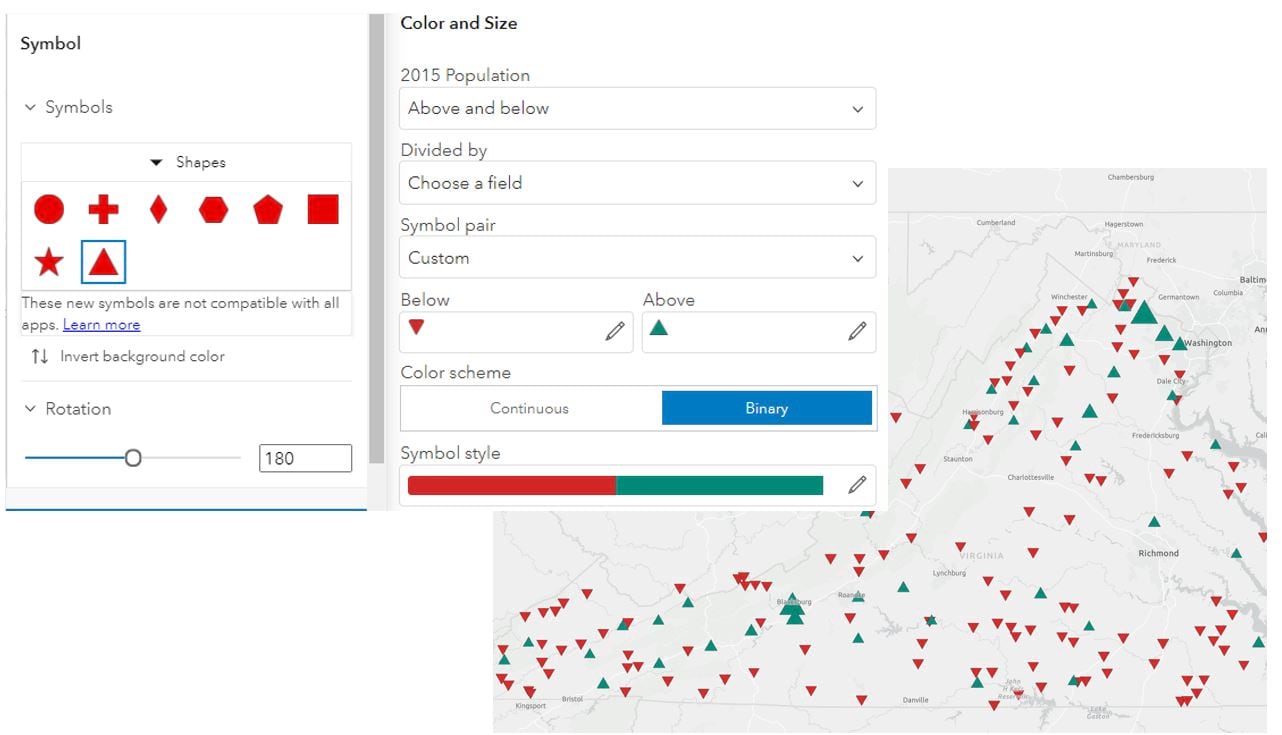 Arrows on lines
We are continually adding support for features that are present in Map Viewer Classic . You can now style your lines with arrows. The arrow placement can be at the beginning, end or both beginning and end of the line features. Below is a simple example using ocean currents and showing current direction.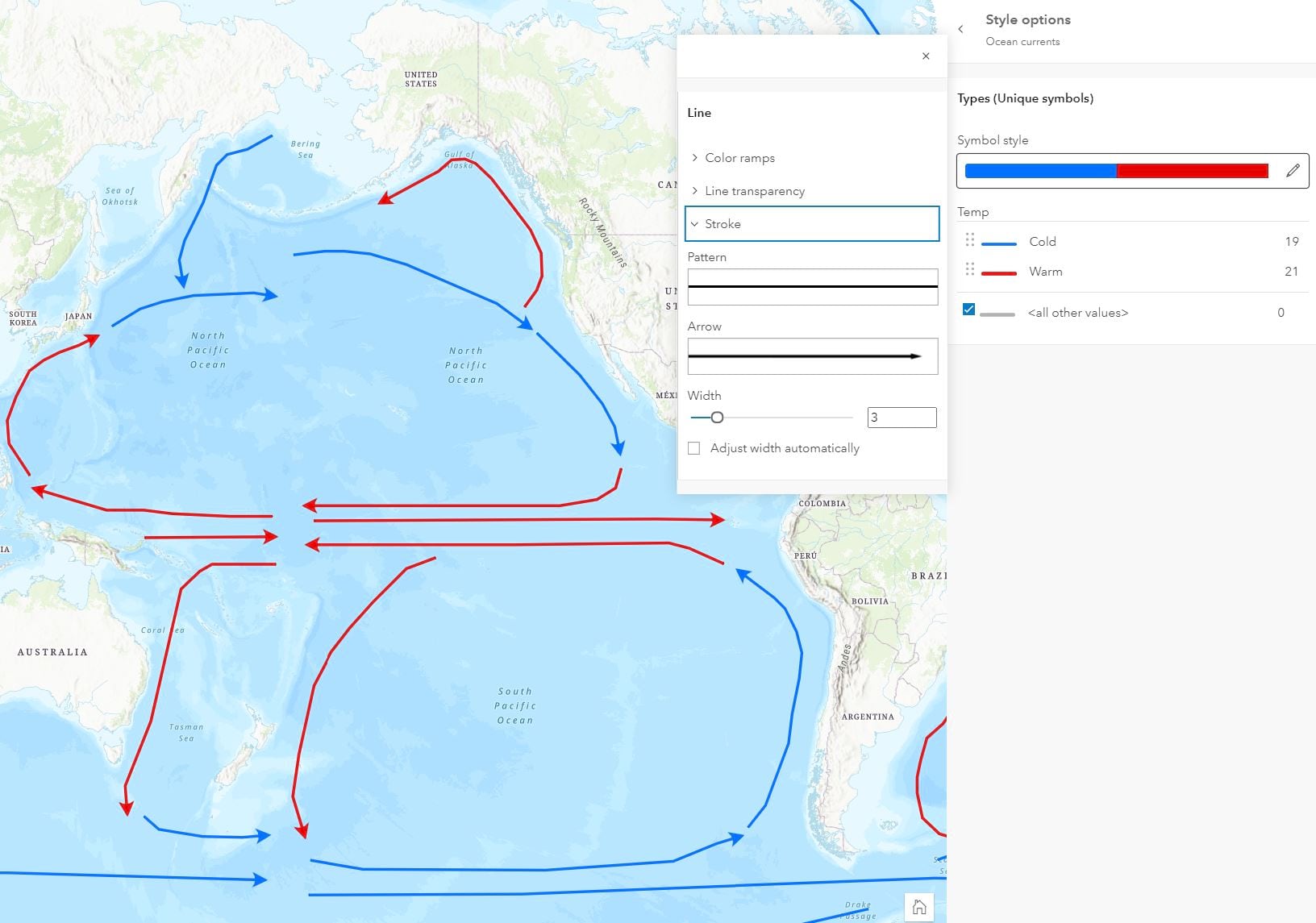 Rotation on Relationship Ramps
Seeing how your ramp rotation will change is now easier to visualize in the symbol styler. Simple click rotate and see the ramps update in the styler gallery and in the map.