The release of the new User Types for ArcGIS Online means that there is now a new way for you to get ArcGIS Pro.
User Types are a combination of identity, capabilities, and apps that allow you to match your team members with the exact tools they need to do their geospatial work. They are the building blocks for creating members in your organization that are flexible and cost-effective.

The new User Types are:
Viewer (Former Level 1)
Editor
Field Worker
Creator (Former Level 2)
GIS Professional
Learn more about the new User Types.
GIS Professional
GIS Professional is the User Type that features ArcGIS Pro, Esri's next-generation desktop GIS. Technologically ahead of everything else on the market, ArcGIS Pro supports data visualization, powerful cartography, advanced analysis, and authoritative data management in both 2D and 3D.
In addition to ArcGIS Pro, you have access to all capabilities in ArcGIS Online, which allows you to integrate basemaps and content from the ArcGIS Living Atlas and other authoritative sources, manage your content in the cloud, and share your work with the world. GIS Professional is available at all three license levels: Basic, Standard, and Advanced.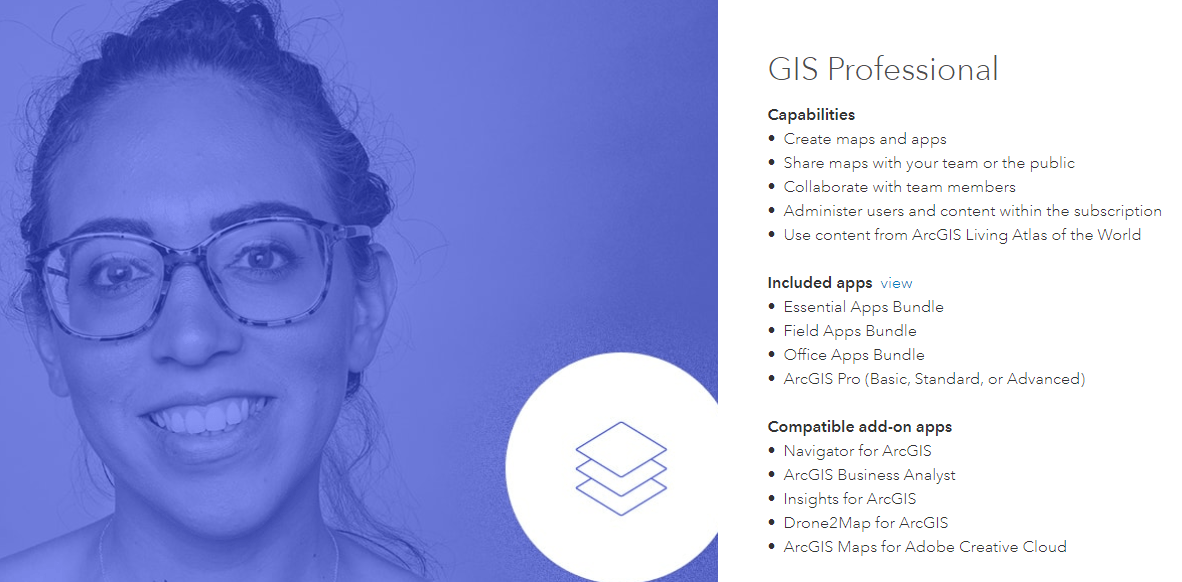 The GIS Professional User Type includes:
ArcGIS Pro (Basic, Standard, or Advanced)
ArcGIS Online
Essential Apps Bundle
Office Apps Bundle
Field Apps Bundle
500 Service Credits
GIS Professional is now available in the Esri Store.
ArcGIS Pro Add-On License
ArcGIS Pro is also available as an Add-On License that can be assigned and reassigned to the members with the Creator User Type.
Add-On Licenses can be added to your ArcGIS Online organization by contacting Esri Customer Service or your local distributor.
ArcGIS Desktop
You can still get ArcGIS Pro as part of ArcGIS Desktop, which also includes ArcMap and ArcCatalog. Now you will get the Creator User Type (formerly called the Level 2 Named User) and the ArcGIS Pro Add-On License that you can assign to member with the Creator User Type. This method allows you to convert the Add-on license to a Single Use or Concurrent Use license within MyEsri.
Learn more about ArcGIS Desktop.
Commenting is not enabled for this article.