ArcGIS Pro 2.3 is the largest release of ArcGIS Pro to date, featuring more new and updated features than any previous release. Take advantage of the enhancements in ArcGIS Pro 2.3 that improve your workflows for mapping, analysis, and data management.
Take a look at just some of the new features you'll find in ArcGIS Pro 2.3:
Start Up Experience
ArcGIS Pro 2.3 features a redesigned and enhanced start-up experience. You can now start ArcGIS Pro and get to work without first creating a project. ArcGIS Pro can now open ArcGIS Pro maps, layouts, and map and layer packages directly from Windows Explorer. You can configure ArcGIS Pro to always start by opening the same project or always start without first creating a project.
Reports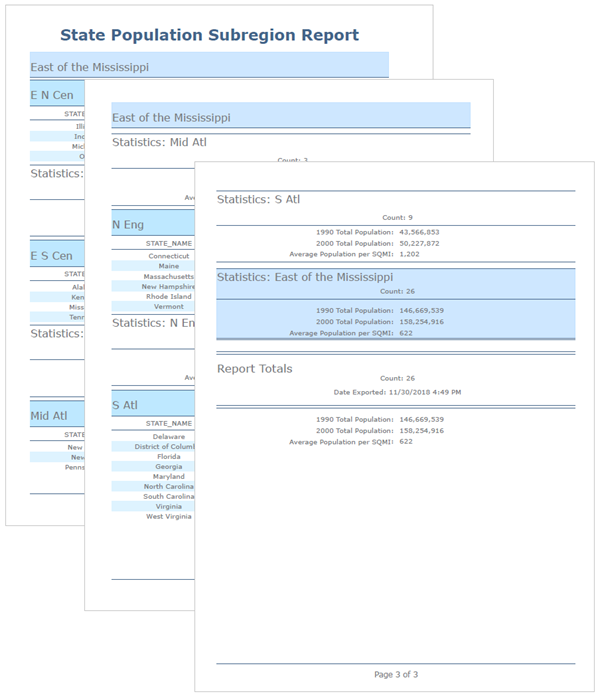 Reports are a new project item and are listed in a dedicated folder in the Catalog pane. You can create reports directly within ArcGIS Pro and share them throughout the ArcGIS platform as PDF files, part of a project package, or a new report file type (.rptx).
Dimensions
Dimensions are a new type of annotation for showing specific lengths or distances on a map. A dimension can be used to show the length of the side of a parcel or the distance between two ends of a pipe. Dimensions are typically displayed as a distance measure and a line with arrowheads.  The dimension connects extension lines that are offset from the end points you are using to calculate distance.  They can be angled and offset in many different ways for optimum readability.
Deep Learning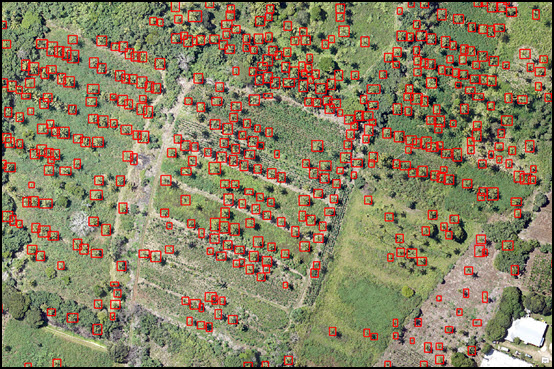 The new Deep Learning toolset for the ArcGIS Image Analyst supports image classification and object detection workflows. These tools take advantage of the new GPU environment setting to perform analysis that use models generated by deep learning frameworks such as TensorFlow, CNTK, and Keras. They work by using multiple layers in neural networks, where each layer is capable of extracting one or more unique features.
Attribute Rules and Contingent Values
Attribute rules have new rule types and an improved user experience. The new rule types, batch calculation and validation, give you the ability to evaluate rules on existing features. The Attribute Rules view is a new pane that you can use to create, view, and manage attribute rules. You can change rule properties, import and export rules, delete rules, and more.
Contingent attribute values are a new data design feature that allow you to make values in one field dependent on values in another. They use domains and field groups to create a set of fields and a list of valid values for those fields.
New 3D Tools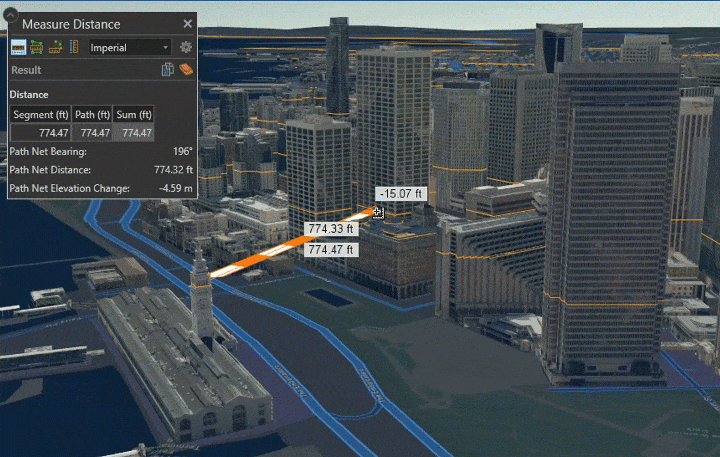 The Empirical Bayesian Kriging 3D tool allows you to perform interpolation of points and predict the value at all locations between the points in 3D space. Plus, a new 3D Measure tool lets you measure distances in 3D space.
Editing Tools
Four new editing tools have been added to enhance your editing workflows.
Divide hosts tools for dividing polyline and polygon features by a value.
Fillet creates a circular arc that is tangent between two segments and trims or extends the two connecting segments.
Generalize Polyline can reduce the complexity of a line or a polygon feature while retaining its basic shape.
Split now includes a By Feature tab. This tab allows you to select one or more existing input features and use them to split one or more selected target features.
ArcGIS LocateXT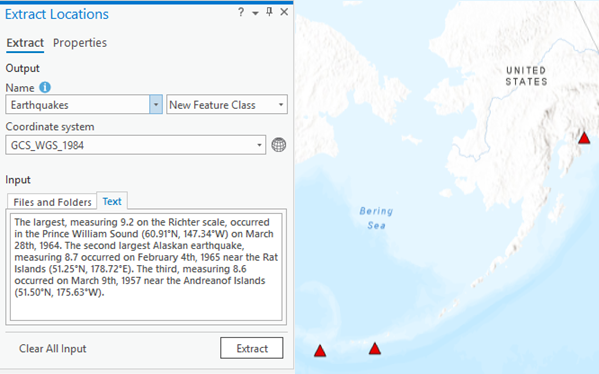 This new extension for ArcGIS Pro provides the ability to discover and extract geocoordinates, place names, and other critical information from unstructured data and place them instantly on a map. Test out geoprocessing tools that automatically extract information from messages, reports, briefings, and even social media.
ArcGIS Business Analyst
Business Analyst extension for ArcGIS Pro includes four new tools and several enhancements. You can now visualize data and key indicators using the beautiful, custom infographics, bring in and use your own data alongside Esri Demographic data, and use the new Calculate Market Penetration and Create Trade Area Rings tools. See what's new in Business Analyst.
ArcGIS Ideas and More
You asked and we listened. Many of your ideas from the ArcGIS Ideas site have been implemented in ArcGIS Pro 2.3.  Ideas such as Building Label Classes by Symbology, Pin Projects to Launch Screen, and Heat Map Symbology Options. Watch the video to see the ideas that made it into ArcGIS Pro.
Get the full details and watch a video from the ArcGIS Pro developers on what's new in ArcGIS Pro 2.3.
Commenting is not enabled for this article.