ArcGIS Pro 2.4 is the latest release of ArcGIS Pro, Esri's flagship desktop GIS application for mapping, analyzing, and managing geospatial data. Take advantage of the enhancements in ArcGIS Pro to do more to visualize your 2D and 3D spatial data, edit and analyze data, and connect across the entire ArcGIS platform.
Look at just some of the new features you'll find in ArcGIS Pro 2.4:
Dynamic Feature Binning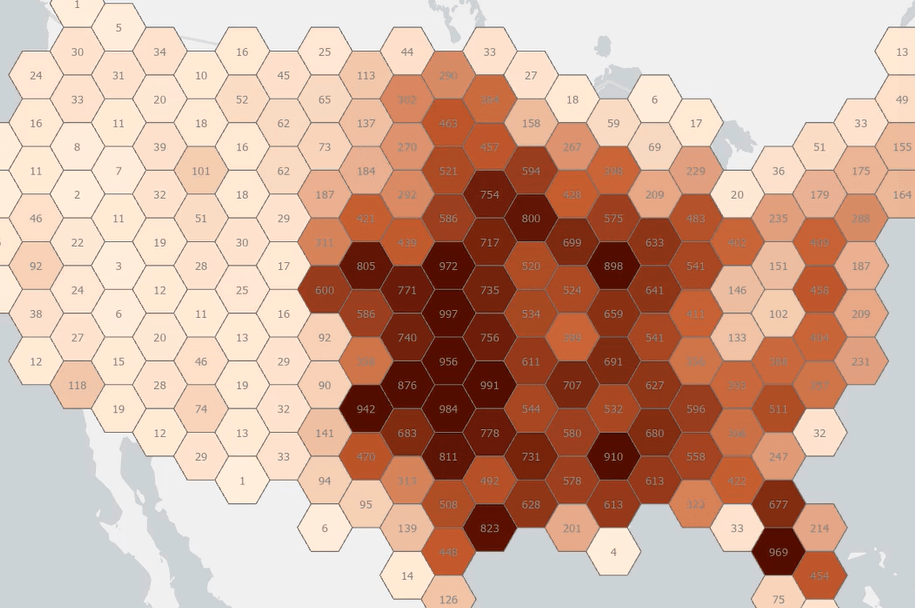 Display large point features in aggregate using dynamic feature binning. You can display features as bins at smaller scales while still drawing the point features at larger scales, where their display is manageable and understandable. Each bin represents all features within its boundaries and can be symbolized to reflect feature count or other summary statistics.
Realistic Visualization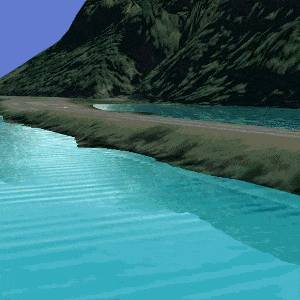 Enhance the realism of your 3D views with new 3D models, water symbolization, and lighting effects. They add clarity and depth to any 3D view, whether realistic or thematic.
Ambient Occlusion simulates the lighting of areas of a scene that might be blocked from ambient light, such as creases, crevasses, and seams, to increase the perception of depth.
Eye-dome Lighting makes it easier to discern relief and other shapes of content in a densely packed point cloud dataset.
Material Support in Markers allows for 3D model markers to simulate roughness, metallic textures, and glossy surfaces and react to light in a realistic way.
Water fill Symbol simulates water of different colors, wave directions, and magnitudes.
Profile Views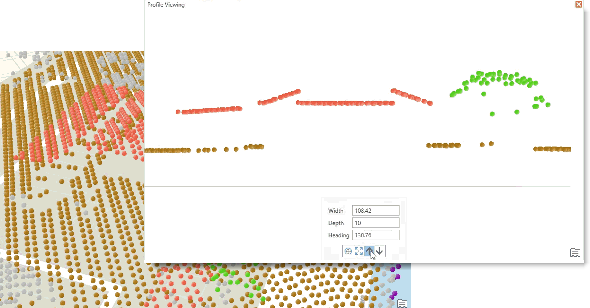 Create new 3D views of your data with profile views. Viewing 3D data that is vertically stacked as a profile view provides a clearer representation of your content. You can interactively add a profile line in the scene, and the view automatically shifts to display a vertical slice of your data. While viewing the profile, you can select, measure, and pop-up identify your data. Profile viewing can be used in any scene, regardless of the content.
Export ModelBuilder to Python
For many, the ability to export a ModelBuilder model to usable Python code has been a top ArcGIS Pro enhancement request.  ModelBuilder in ArcGIS Pro now has two new commands for you to export your models to Python: Export To Python File and Send To Python Window.
Parcel Editing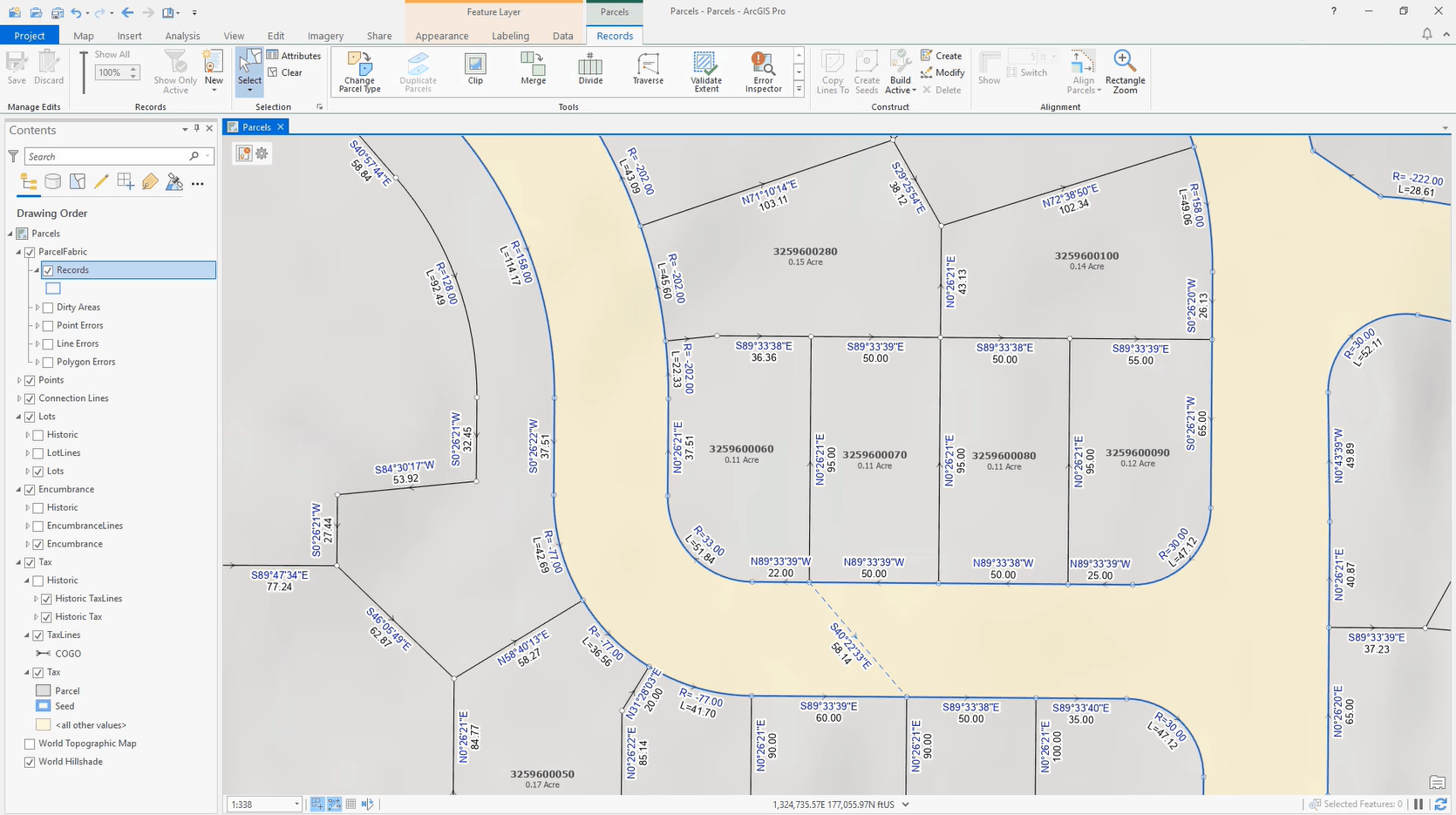 ArcGIS Pro 2.4 allows you to upgrade, import, and edit parcel data. You can build new parcel data from polygons and lines or upgrade a parcel fabric from ArcMap to ArcGIS Pro. Parcel data can be maintained in both a single-user deployment using a file geodatabase or a multiuser deployment using an enterprise geodatabase. Parcel data is recorded on legal records such as plans, plats, deeds, and records of survey. Parcels are created and edited in response to changes to the legal record, and parcels are edited using record-driven workflows. Geodatabase topology rules help you maintain the quality of your parcel data.
Multipatch Editing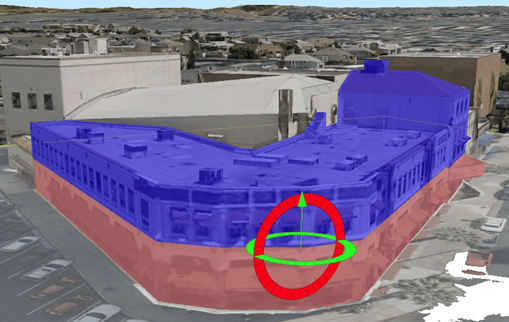 Three new tools have been added to allow you to model 3D features more accurately.
Explode separates a multipatch feature into its individual 3D faces.
Merge combines individual multipatch features or faces residing on the same layer into a single multipatch feature.
Slice Multipatch splits a multipatch feature at a specified location using a horizontal or vertical cutting plane.
ArcGIS Ideas and More
You asked and we listened. Many of your ideas from ArcGIS Ideas have been implemented in ArcGIS Pro 2.4.  Ideas such as Create Non-feature Linked Annotation for Selected Features, Display Full Name of Attribute Table When Hovered Over, and ArcGIS Pro: Tables – Enter to Go to Next Row.
Get the full details and watch a video from the ArcGIS Pro developers on what's new in ArcGIS Pro 2.4.
Commenting is not enabled for this article.