Did you know that there is a best country in the world?
Although each one of us might have our own definition of what this means, the United Nations Development Programme (UNDP) developed what is called the Human Development Index. This is a metric that measures the development of a country not only from an economic standpoint, but also from a quality-of-life perspective. The index includes metrics for health, life opportunities, and education. 
This story map is a visual presentation of countries with high living standards, what the top performing countries have in common, and what factors make them stand out. We'll look at what countries have been consistently putting in a great performance over the past decade and how the United States holds up by comparison, using the latest GIS technology. 
As the analysis spans multiple years, it was important to understand how each country's performance changed over time. Time-enabling the data allowed us to track and visualize these changes over a ten-year period through a dynamic map display. Follow this short tutorial to visualize your own temporal data. 
Charts assist in presenting information about map features and the relationship between them in a visual manner. We used line charts to go deeper into our analysis and visualize United States performance compared to other developed countries by analyzing the trend of each index (health, education, and income) and how it behaves. Learn more about charts and how it can help your spatial analysis. 
Finally, we presented our findings using ArcGIS StoryMaps, the next-generation storytelling tool in ArcGIS.  We were able to integrate maps, images, text, and videos, and publish all using a simple template. 
Click on the image below to see the final result!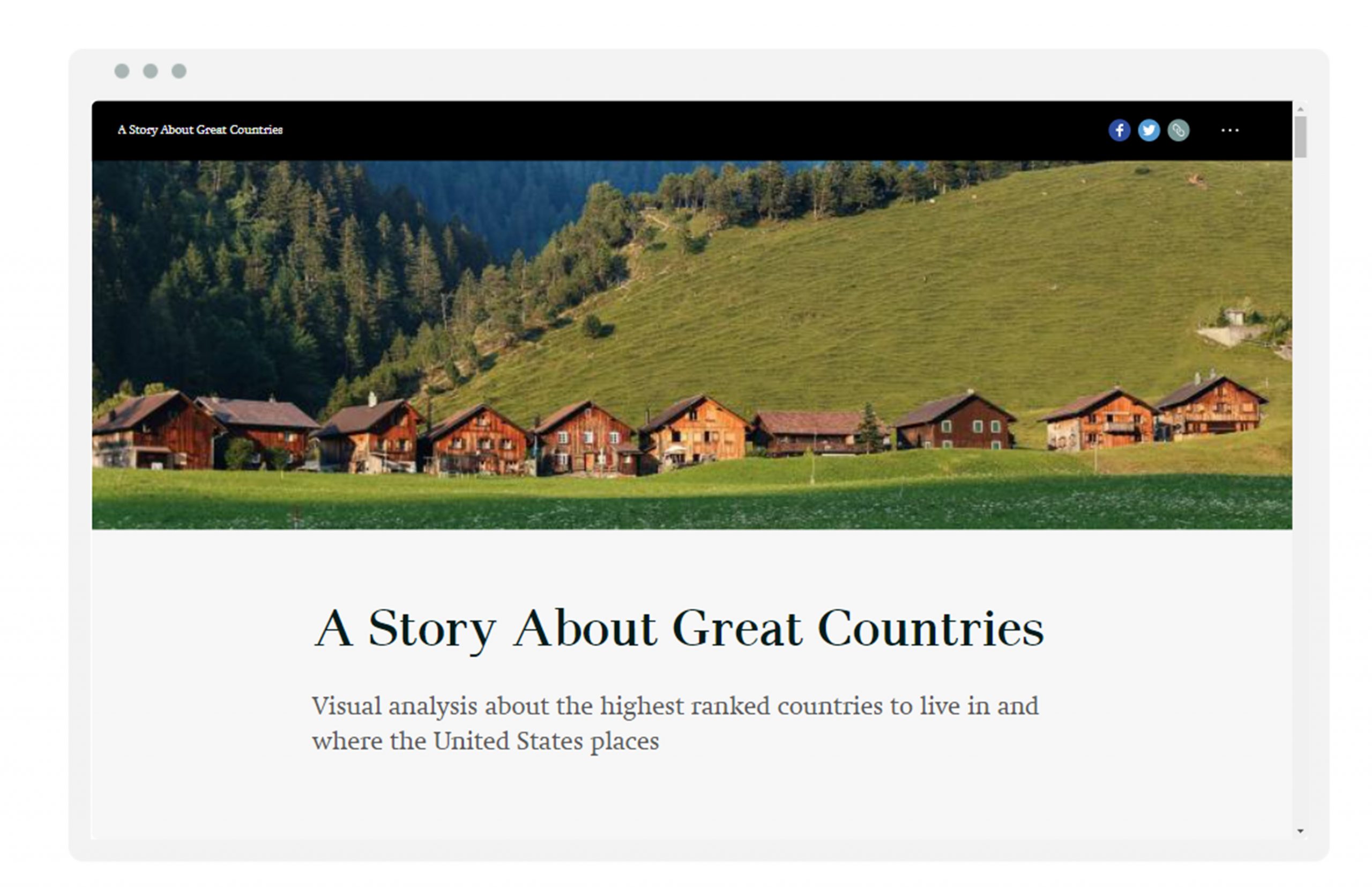 Commenting is not enabled for this article.