ArcGIS Pro 2.3 is the largest release of ArcGIS Pro yet with more new and updated features than any previous release. 2.3 brings some of your most requested functionality.
The ArcGIS Pro 2.3 Beta is part of the Early Adopter Program and requires a current license for ArcGIS Pro.
Here are some of the new features you can test in the ArcGIS Pro 2.3 Beta.
Dimensions
We've added support for Dimensions, a new annotation type, that allows you to display the distance between features on your map.  For example, you can show the distance between the corners of a parcel, the distance along the edge of a building, or the distance between two electric transformers.
Mapping Improvements
We have added many new features to improve your mapping in ArcGIS Pro. We added the highly requested ability to set a color ramp for polygon outlines. You can now clip drawing to feature shapes. Also, it's now possible for feature layers and stand-alone tables can now have multiple definition queries.
Text in Layouts
Spell-check is now available for text in your layouts. You can correct each misspelled word individually or view all misspelled words in a layout using the Check spelling pane. You can also now format your paragraph text elements into columns and customize the margin and space between columns.
ArcGIS LocateXT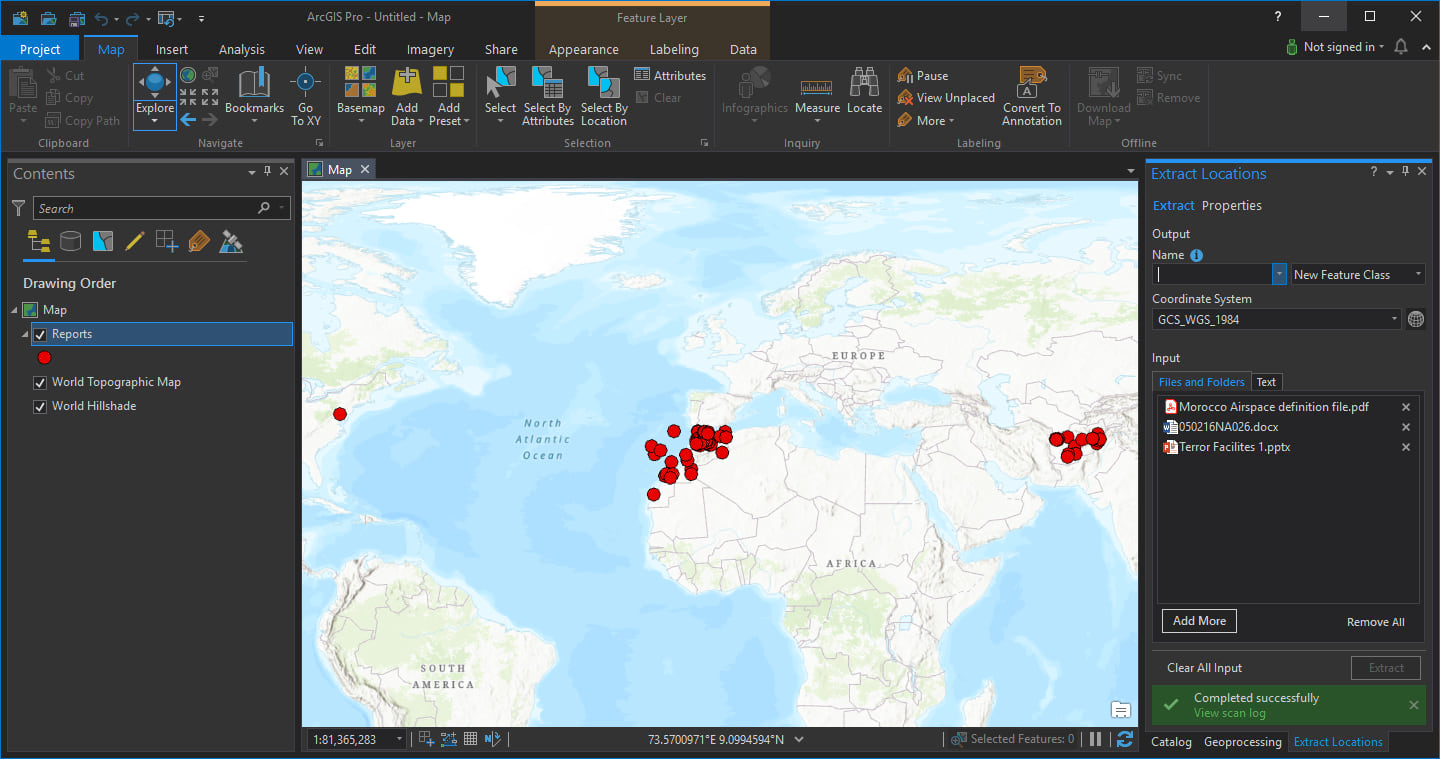 This new extension for ArcGIS Pro provides the ability to discover and extract geocoordinates, place names, and other critical information from unstructured data and place them instantly on a map. Test out geoprocessing tools that automatically extract information from messages, reports, briefings, and even social media.
New 3D Tools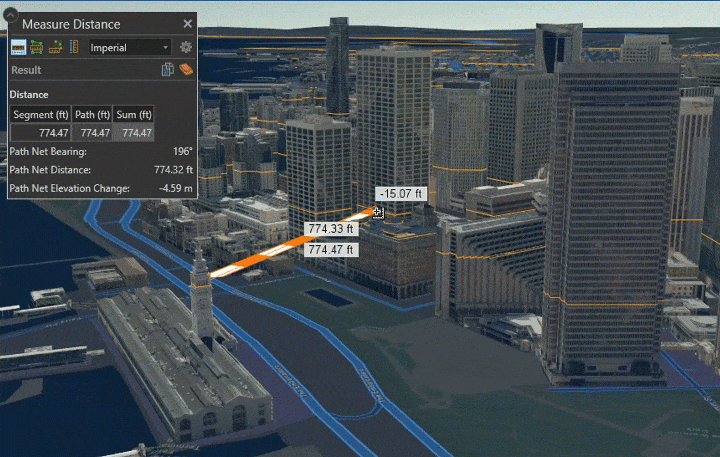 Empirical Bayesian Kriging (EBK) 3D has been added to the list of interpolation methods that uses x, y, and z coordinates to predict the value of at all locations between points in 3D space. Plus, a new 3D Measure tool lets you measure distances in 3D space.
Join the Beta
Try out all these new features and more in the ArcGIS Pro 2.3 Beta.
Commenting is not enabled for this article.