There is no denying that today's broadband economy and socio-geographic circumstances, as result of the COVID-19 pandemic, make us more dependent on communications networks than ever before. With new network technologies relying on location and mapping, GIS has been thrust into the forefront. The powerful location and mapping solutions provided by GIS make it a strong tool to for planning, construction, and management of communication networks.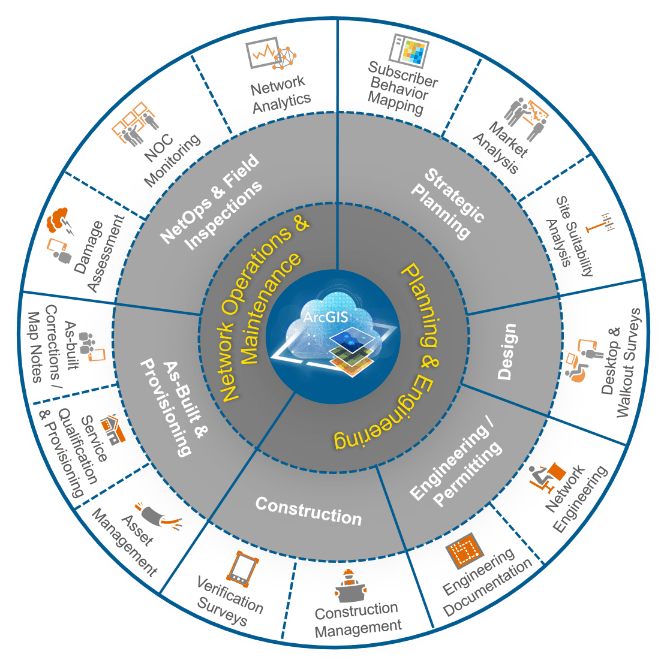 Re-engineered modeling framework
Esri and our Business Partners have offered ArcGIS based communications network management solutions to the telecom industry for many years. With the release of the ArcGIS Utility Network Esri has re-engineered its modeling framework to better support communications network management solutions. This framework allows for advanced network modeling, enhanced visualization, embedded analytics, and easier network access across the organization. Esri has also been hard at work building a Communications Network Foundation. This foundation includes a foundational information model and preconfigured maps to support common communication network management workflows.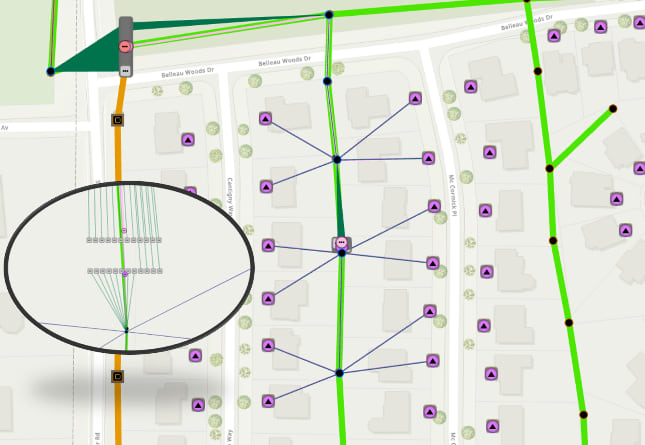 Communications Network Foundation resources
Esri's April 2020 Early Preview of the Communications Network Foundation is available to our users and Business Partners. The Communications Network Foundation can now be leveraged for managing communication networks in ArcGIS. This April 2020 early preview supports fiber physical network inventory and civil structures to enable design and editing of fiber networks and management of assets. As this foundation and the utility network evolve, the information model will soon support coax, copper, and wireless/microwave, along with management of assets as either geographic features on a map or within non-spatial database tables.
The resources below will provide more information on the current Communications Network Foundation early preview: