Coming out of a yearlong beta program with over 15,000 beta participants, the much anticipated Android release is now available for download on Google Play.
The 20.1.0 release is a major update that includes much better-looking and more performant maps, a modern user experience, greatly improved form editing, lots of improvements to the offline experience, new tools and support for 3D data collection.
To ensure a smooth transition from old to new, we've created a new listing for Collector in Google Play and renamed the original app to Collector Classic. Both the Classic version and the new Collector app can be installed on your Android devices and run side-by-side so you can migrate your field workers when ready to do so. They'll have the same names on your device but as you can see the icons will be quite different.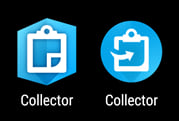 Let's take a closer look at all the new features inside of this release.
Better-looking, more performant maps
We've upgraded the engine that powers Collector and it now supports all of the amazing mapping capabilities within ArcGIS. Use vector basemaps and view crisp, high-quality cartography that takes advantage of the pixel density of high-end mobile devices. All of the advanced symbology that you've been waiting for, including symbol effects that you publish through ArcGIS Pro and labels you create using Arcade expressions is now available. Now you can rotate your maps in Collector and the labels will rotate with the app.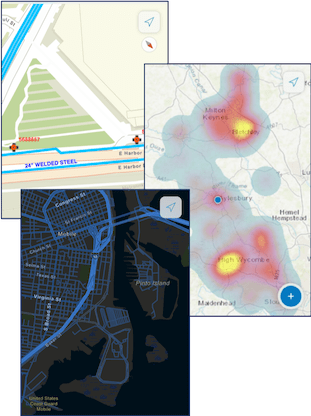 Modern User Experience
In addition to a new mapping engine, this update has undergone a significant refresh in user experience. The changes we've made are thanks to your feedback using Collector for the past few years.
On your Android phone, you no longer have to choose between looking at the map or looking at the form. Using an expanding panel you now have the best of both worlds.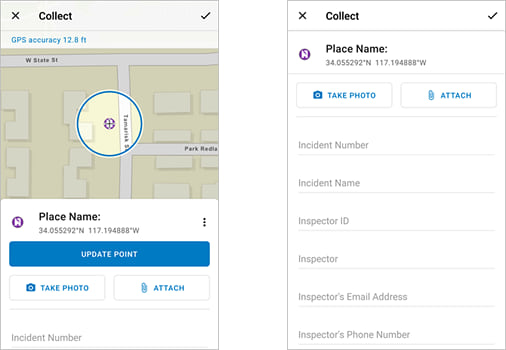 We've made several changes with the collect experience that help you precisely place points using the concept of a location target. Using this targeting approach, crosshairs on the map now mark where each point is placed. Use the GPS or pan and zoom the map to position points and see where you'll be placing the data while you're placing it.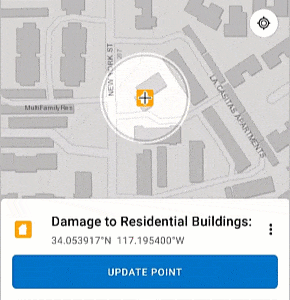 When editing forms you now have faster access to the camera and a preview is provided inline so have quick access to all of the photos that you take.
When working with an existing feature, common tasks are now available on a quick access toolbar at the bottom of the panel.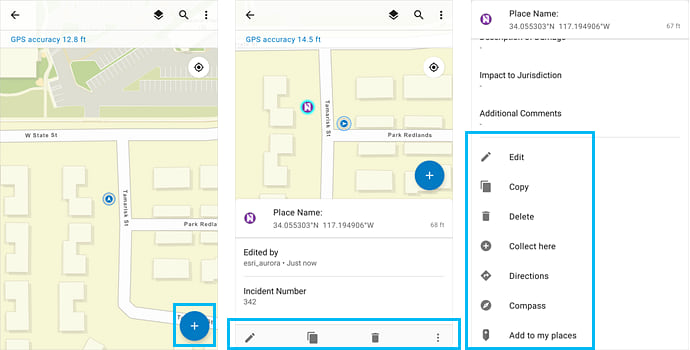 Form Improvements
Forms include support for attribute expressions authored using Arcade and included within the popups you create. They may be as simple as a unit conversion or as advanced as extracting information from a barcode to support a tracking and traceability solution.
We've added support for capturing video as well as photos and you can now scan a QR code or barcode and automatically populate a text field.
Improved Offline Experience
Collector still supports taking maps offline to work in areas without a reliable data connection.  In the app, mobile workers can still define map areas to take offline. In addition, map authors can now create map areas as part of the map so that mobile workers in Collector can download them by name, without having to configure the areas themselves. In fact, mobile workers can download multiple map areas if they need.
Within the map itself, we've added a sync tool so you can synchronize when you want to without having to leave the map. You can switch on auto-sync and Collector will periodically try and sync for you. You'll see a list of pending edits and if the process fails to complete we've added several troubleshooting capabilities as well.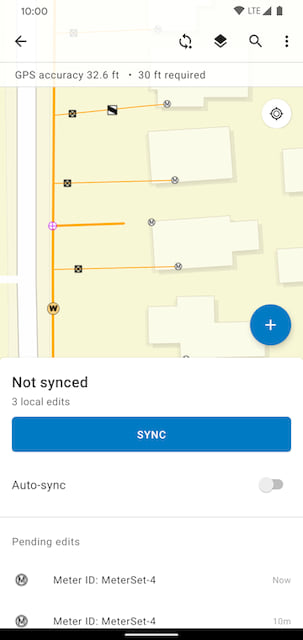 New Tools
You'll now find a legend and improved navigation in Collector. The legend is part of the Layers tool 
.
Working in the field, you might be near your asset or observation but not at the exact location. Now you can use the Compass 
 (available in the asset or observation's Overflow menu 
) to get to where you need to be. The map orients itself in the direction you are facing, and a guideline shows the direction to the asset or observation you need to find.
If you are not close to your asset and need to navigate streets to get there, use Directions 
 (also available in the asset or observation's Overflow menu 
) before you use the compass. You can choose which navigation app you want to use for directions: Google Maps or Navigator for ArcGIS—use the one that works for you.
3D Data Collection
Collector now supports the capture of elevation within the z-value of a geometry when using GPS.  If using a high accuracy GPS receiver, we will apply an MSL to the Z value in the geometry as well.
As you can see, this is a major update and the features listed above are not comprehensive. Please refer to the What's new section of our documentation website for a more comprehensive list.
What's Coming Next
With everything mentioned above, we didn't quite get all that we wanted to into this release. Coming very soon are GPS averaging support, the 95% confidence interval setting, PKI authentication and much more.