Governments and organizations have been hard at work creating Open Data sites to make their authoritative data accessible, discoverable, explorable, and collaborative. There are over 27,000 datasets in the Open Data catalog and over 100 sites in the ArcGIS Open Data site gallery for you to explore!  The Site of the Week is a series that profiles one ArcGIS Open Data site each week. 
—
Site of the Week: VicRoads, Victoria, Australia
After a hiatus, we're thrilled to be bringing back the ArcGIS Open Data site of the week to showcase the excellent ways our users are releasing their data to the public.
We're heading down under to the state of Victoria, Australia. VicRoads was the first Victorian government agency to launch an ArcGIS Open Data site, which set the pace for several other agencies to follow suit! They currently have over thirty datasets, including traffic, crash, and road asset road closures.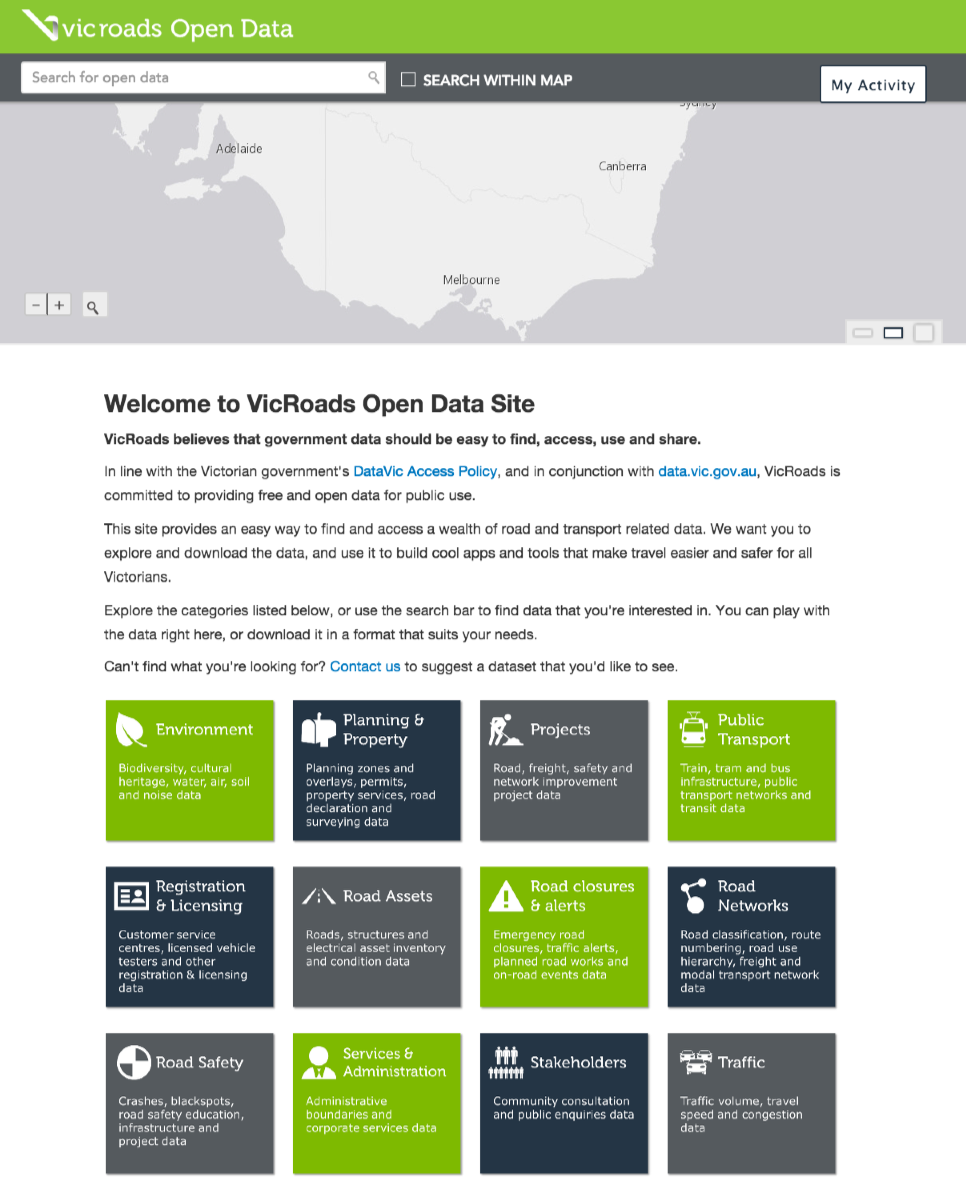 VicRoads is putting the data found within their site to work: the site was recently used as part of the GovHack hackathon where the VicRoads data was some of the most heavily used. Participants were abel to download large spatial datasets immediately from the site, whereas in the past similar requests to access government spatial data took days or even weeks. Continuing the engagement, VicRoads has just kicked off their own open data hackathon, which will be run in conjunction with the GeoNext conference this month. A wealth of road and traffic data provides ample material for interested citizens and developers to create useful maps and apps.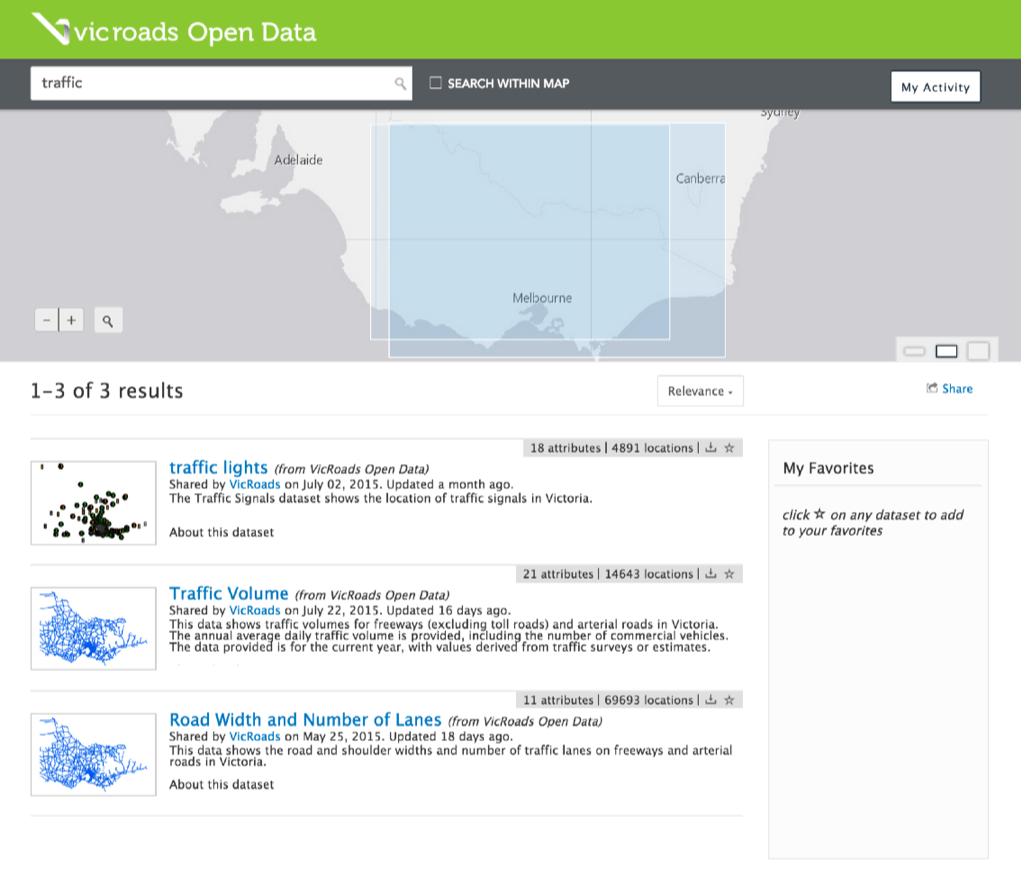 VicRoads has now integrated their site with data.vic.gov.au, the state's main open data portal. This means that VicRoads spatial data is now centrally discoverable via the common government portal, as well as directly accessible through the ArcGIS Open Data site. This approach follows other Australian sites that are integrating directly with data.gov.au to make all organizational data easier to find and download. Esri Australia has published a short webinar outlining this federation process, for your benefit!
From being an open data pioneer in their state government, creating spaces to help turn data into information, and federating with existing portals, VicRoads is a fantastic example of an organization that is leading the open data movement with their ArcGIS Open Data site.
VicRoads will be presenting on their ArcGIS Open Data site and their open data journey at Ozri 2015 – Esri Australia's national user conference – in Melbourne from 2-4 September.
 —
Stay tuned for next week's Site of the Week. In the meantime, check out the interactive Explore Open Data map to view more awesome sites, and get started with making your own Open Data site here.