This month the Open Data team brings you another release with improved data visualization, support for standards-based metadata, public commenting on datasets and much more! We made some major harvesting improvements under the hood to improve data quality and notify administrators of problematic services.

Harvesting
When you add items to an Open Data group they will pass through our new harvesters, where we run them through a set of "inspectors" that test their functionality and speed. While passing through this process, items will gather information or warnings until they show up as datasets on your site. If the data fails inspection with an error, we will provide suggestions for how to fix it. You will immediately begin seeing these new messages in the Admin Data Reports for your sites, and also notice that updates happen much faster.
Some things to look out for:
Some datasets that previously showed up in Open Data sites but did not work will not make it on to your sites. You will see errors in the data report
We will pause between harvesting layers from the same map service to lower strain on your server
We will pause between generating statistics fields on the same layer to lower strain on your server
Statistics will not be generated for text fields that are longer than 20 characters
Statistics will only be generated on the first 20 fields
Statistics will not be generated for fields like shape or object id
We will begin looking for the last_edited_date on datasets with editor tracking turned on
GeoHash
We teased this feature coming out last month, and we're excited to announce it's here! GeoHash provides a visual overview of large datasets by showing feature density in a grid. This visualization supports filters on the data, as well as multiple grid levels for binning the location counts at different scales.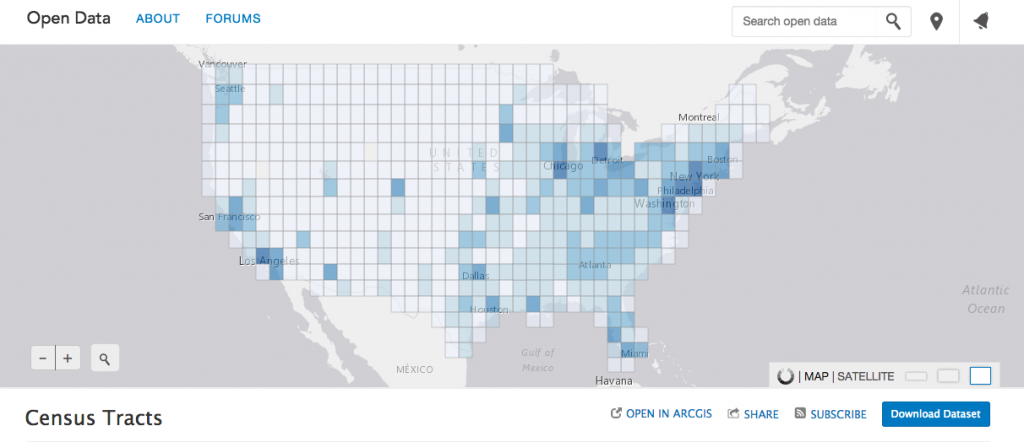 Comments & Sign In
Administrators can create a feedback loop by allowing the public to comment on datasets and granting citizens an opportunity to communicate directly with providers who maintain the data. Comments can help improve data quality and help an organizations focus their data maintenance efforts. Public users will need to sign-in with an ArcGIS Online account to comment and be notified of your updates.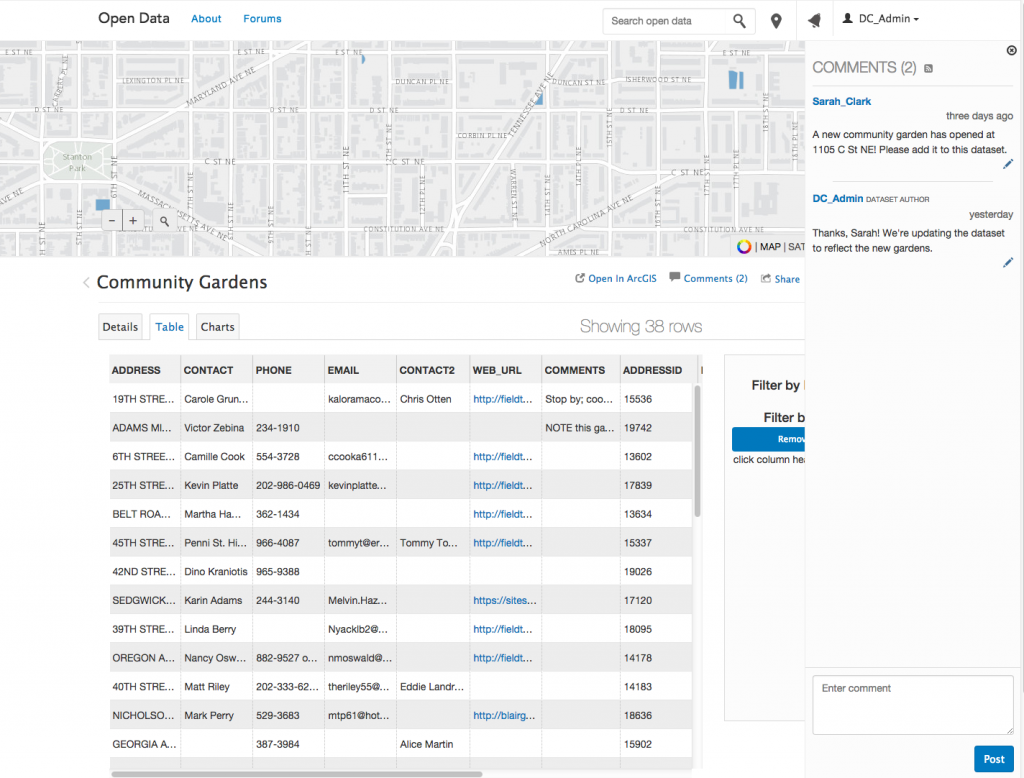 Local Projections
Administrators now have the option to provide shapefile downloads on their site in WGS84 or the local projection the data was published in. To maintain consistency after the release all current sites will have the local projection option enabled, since locally projected shapefile downloads are the current default. Administrators can disable this on a site by site basis to provide their shapefile downloads in WGS84. All new sites will have this capability turned off by default, and it must be a conscious decision by the Administrator to provide shapefile downloads in the local projection.

Standards Based Metadata
Leveraging the support for standards based metadata in ArcGIS Online, we will now link to the documents from the metadata link on the dataset page and also include the metadata document in shapefile downloads. You can find more information on enabling metadata in the ArcGIS Online documentation. 

Time to Party!
WOW, that's a lot to release in just one month! To reward the team for such hard work we'll be headed to sunny San Diego next week, where you can catch us poolside or in the following sessions at the 2015 Esri User Conference.
In addition to the technical workshops and interactive Open Data island at the GIS Solutions Expo, we are hosting an Open Data Special Interest Group Tuesday July 21st at 5:30-7:00pm in room 31 C of the convention center. This special session will highlight how local governments can collaborate on open data, a discussion on the state of open data in ArcGIS, as well as how your open data can be used in OpenStreetMap and Waze. Closing out the event, the Open Data team will present on our vision for the future and spend some time getting to know you better. Hope to see you there!

If this post made your day but are not already sharing open data, get started today!

♥ the Open Data team