When your organization depends on geographic information system for its day-to-day operation, data errors can introduce unacceptable risk and unplanned costs.
Beginning at the 2011 Esri International User Conference in San Diego, Esri provided customers an opportunity to see just how clean their data really is. Since then, the Data Health Checks, as they are called, have become a staple service at every User Conference.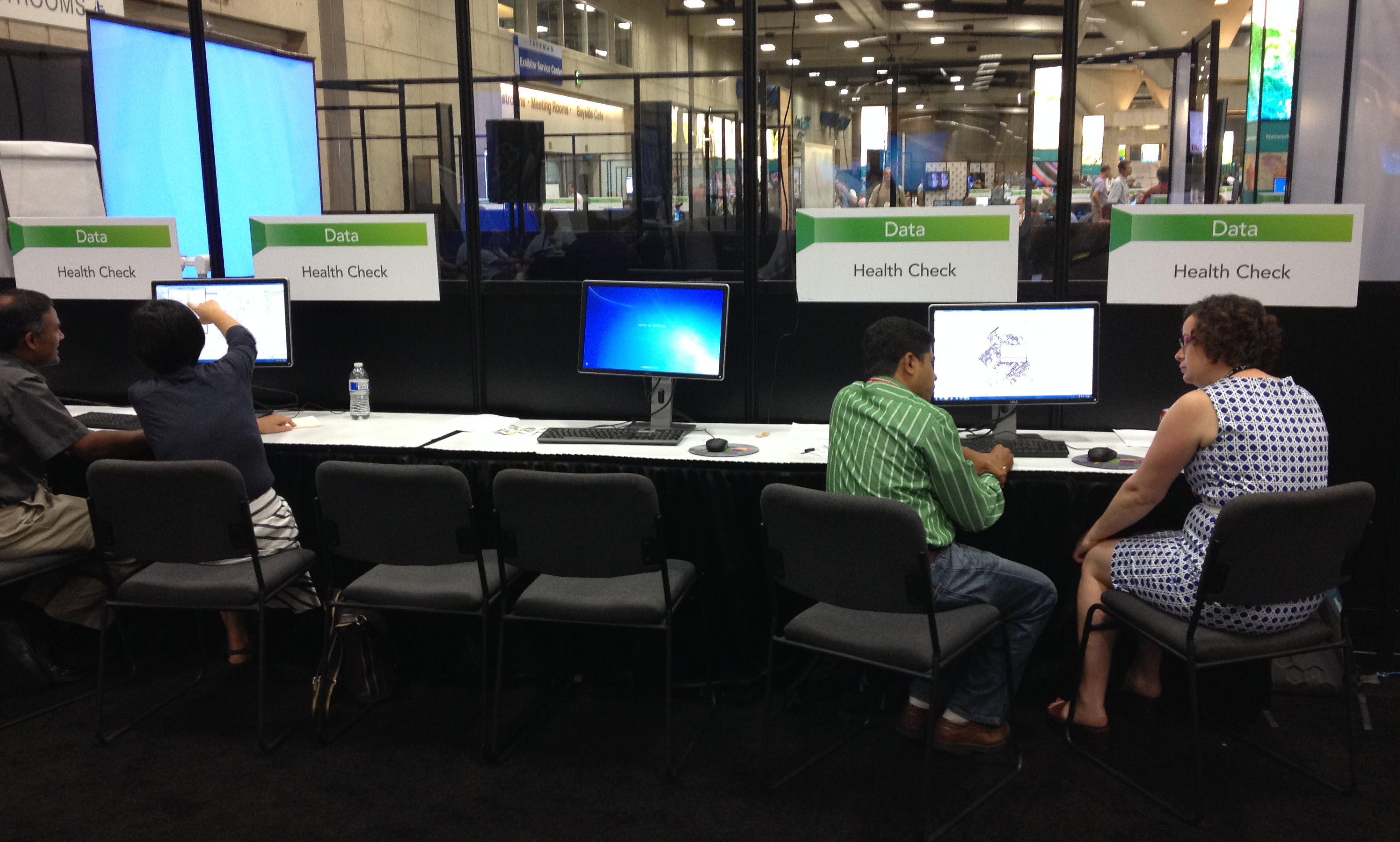 At first, only eleven water/wastewater customers signed up for this service at the 2011 UC. Since then, the Data Health Checks have become so popular that it was expanded to five industries and supporting more than seventy users at the most recent 2014 UC. They are now offered at other conferences including the Electric & Gas GIS Conference, Pacific User Group and other regional conferences.
Participating in the Data Health Check is as easy as bringing a sample of your data in either a file or personal geodatabase to the conference. During your session, an Esri industry expert performs a diagnostic on your data using the ArcGIS Data Reviewer extension to assess its overall quality.
Esri staff explains the key data checks (see example checks for water and electric) and any errors detected are reviewed with the user. The error features (captured in a separate geodatabase) and an Excel report outlining the accuracy rates of your data will be provided to you to take back to your organization for additional review.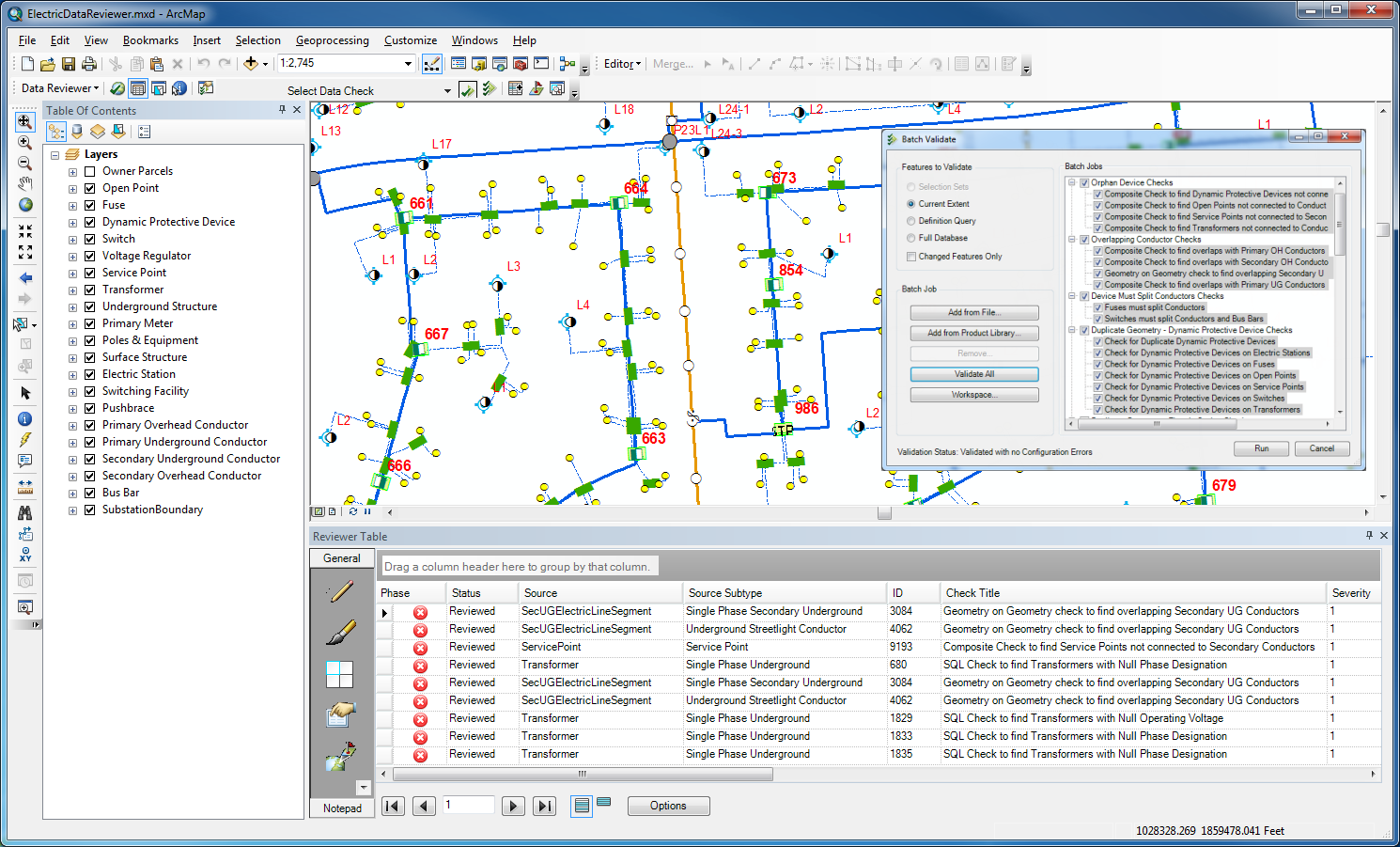 At the 2015 UC, Esri is offering the Data Health Check for users in:
water/wastewater/stormwater,
electric/gas/pipeline,
land records/addressing,
transportation/roads & highways industries.
How to Sign Up
Where:
Esri UC showcase located in the San Diego Convention Center
When:
Tuesday, July 21, 9:00 a.m.-6:00 p.m.
Wednesday, July 22, 9:00 a.m.-6:00 p.m.
Thursday, July 23, 9:00 a.m.-1:30 p.m.
Sign Up:
E-mail datareviewer@esri.com with the following information:

Name
Organization
Contact information (phone/e-mail)
Dataset you're bringing (please limit to one dataset only)
Preferred date/time
The Data Health Check is free, focuses expressly on features/attributes and takes about 45 minutes. Due to time constraints, only a subset of checks is performed during the session. When deployed for production, Data Reviewer can be configured to more thoroughly validate all of the organization's data quality business rules. Customers may choose to implement the rules themselves, work with Esri partners or use Esri Database Services to review and optimize data models, to configure Data Reviewer beyond the checks that were run on their data at the conference and implement workflows for data correction and maintenance. These include the 3-day jumpstart package, RAT/ implementation work as well as training.
The quality of your data is critical. Esri Data Health Checks can improve your GIS program by reducing the errors that create risks and unplanned costs. Sign up now. We will see you at the Esri UC!