Esri's Landscape Content Team is pleased to announce MDA's BaseVue 2013 land cover data is available in the Living Atlas and as premium content in ArcGIS Online. BaseVue 2013 is a 13-class land use/land cover dataset that covers the globe, except Antarctica, at 30m resolution.
BaseVue is derived from Landsat 8, which was launched in February 11, 2013, and began providing data shortly afterwards. Landsat 8 includes two additional bands of data which allow for higher levels of quality and reliability when classifying land cover. Learn more about Landsat 8. BaseVue 2013 uses Landsat 8 scenes ranging from April 2013 to June 2014.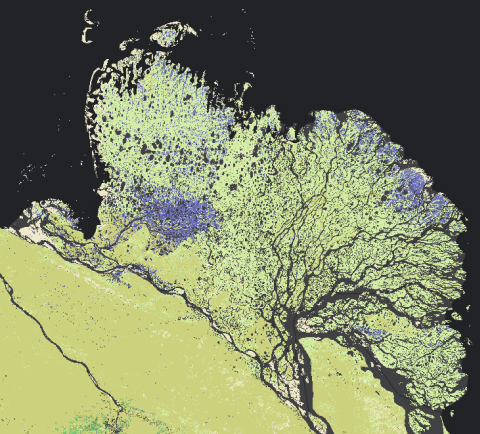 Within the continental U.S., MDA re-coded and inserted the USGS's National Land Cover Database (NLCD) data. Even though the NLCD 2011 data uses Landsat 7, the USGS extensively processed NLCD for accuracy and thus, NLCD 2011 still represents the highest quality land use / land cover data for the continental U.S. The land use / land cover classifications for NLCD and BaseVue are compatible. As a result, BaseVue has two additional classes, Mixed Forest, and Woody Wetlands, within the continental U.S.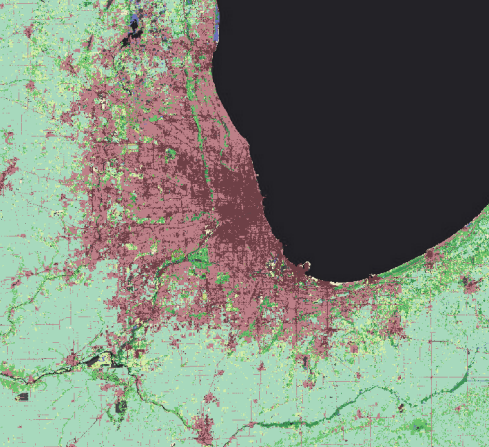 The Landscape Content Team produced three layers from BaseVue 2013:
World Land Cover 30m BaseVue 2013 – All classes are represented, though surface water is not given a color in order to work with more base maps because the near-shore areas cannot be separately turned on or off.
World Forests 30m BaseVue 2013 – All classes of forest are represented here to make visualization and analysis of forests more efficient.
World Surface Water 30m BaseVue 2013 – Surface water and permanent snow and ice are separated in this service to make analysis and visualization more efficient.
These layers are image services and can be used for analysis in ArcGIS Desktop and for visualization and mapping throughout the ArcGIS Platform.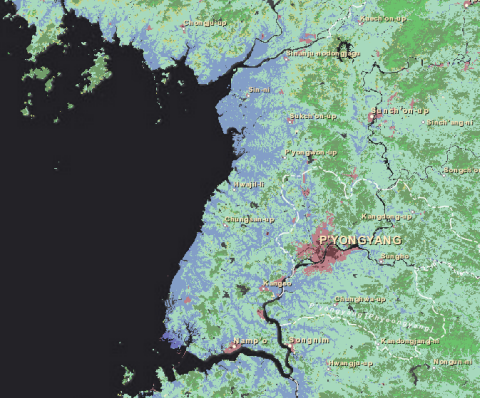 For more information contact us using the Landscape Layers Forum on GeoNet.