Esri's User Conference is the world's largest GIS event – and this year it's going virtual! With so many opportunities to connect and learn with industry experts and your peers, why not take the time to learn about all of the quality data available to you?
Why Esri Data?
Getting Started at Esri UC
Whether you are mapping or visualizing, running analysis, or building apps, Esri's data portfolio can help fuel your workflows. We've curated a list of sessions for you to help guide your UC journey and our team is available for live chat during UC week to help answer your questions.
Learn more about data
Esri Data and Location Services: An Overview
Streaming Live | Monday, July 13 | 2:50 pm – 3:50 pm (PDT)
Make better decisions with Esri's Data and Location Services collection and discover an in-depth look into the people, behavioral preferences, and places around the world. Come to this session to get an overview of what Esri offers and learn which sessions to attend throughout the conference.
Esri Demographics and Census 2020: What's New in the US
Streaming Live | Tuesday, July 14 | 7:30 am – 8:30am (PDT)
Learn what's new in Esri's 2020 demographic data updates for the U.S. and the 2020 Census data release. In this session, you'll learn what types of data Esri offers for the US, how you can access it and incorporate it into your analyses, and where you can find resources to frequently asked questions.
Living Atlas of the World: An Introduction
Streaming Live | Monday, July 13 | 1:40 pm – 2:40 pm (PDT)
ArcGIS Online provides access to a growing set of content to enrich the ArcGIS user experience. This content represents a Living Atlas of many topics, reflecting the collective work of the ArcGIS community. ArcGIS Living Atlas of the World includes a rich set of online maps, layers and related capabilities (e.g., geocoding, routing, data enrichment) that may be accessed in desktop, server, mobile, and web mapping applications. This session will provide an overview of Living Atlas content that is available now and demonstrate how ArcGIS users can fully leverage it in their work.
Understanding Places Using Esri Data
On-Demand Session | View Anytime
Curious how boundaries change over time? Looking to add Points-of-Interest into your analysis? How does the environment influence your decisions? This introductory session will cover the different types of data that Esri offers to help you better understand places. Learn about Esri Places, including POI and boundaries, and environmental data.
Understanding People Using Esri Data
On-Demand Session | View Anytime
Who are your customers? What are their common behaviors? How do you reach them? Where can you find more of them? You can discover all of this with Tapestry Segmentation. Learn how Esri's Tapestry Segmentation system is created and how you can apply it to your business challenges.
Add Demographic Context with ArcGIS GeoEnrichment Service
On-Demand Session | View Anytime
Reveal facts about the people, places, and businesses in a specific area with GeoEnrichment Service. Query and display information from a large collection of global authoritative datasets, enrich your data, and generate beautiful infographics. Come to this session to learn how GeoEnrichment can help you to add spatial context to your work.
Use Living Atlas for Demographic Mapping and Analysis
On-Demand Session | View Anytime
Discover thousands of layers and maps in ArcGIS Living Atlas of the World about the people, housing, and jobs in your area of interest. Use the maps of income and poverty, health and education, risk and more. Or, modify them to suit your map's purpose. In this fast-paced workshop, you will learn how to add demographics to your maps, apps, scenes, story maps, dashboards, and Pro projects.
StreetMap Premium and StreetMap Premium Custom Roads: An Introduction
On-Demand Session | View Anytime
StreetMap Premium allows you to do map visualization, geocoding, and routing on-premises or in disconnected environments.  Perhaps you can't connect to the internet to use ArcGIS Online services, you  want to keep your information in-house, or you want to do unlimited geocoding and routing.  Perhaps you have a fleet of mobile users where there's no connectivity.  Perhaps you need to add your own private roads to the network.  You can do all these things with StreetMap Premium or StreetMap Premium Custom Roads.  Come learn more about how StreetMap Premium fits into your workflows.
How to use the StreetMap Premium Mobile Map Package
On-Demand Session | View Anytime
Did you know that StreetMap Premium includes Mobile Map Packages?  Learn more about what these are and how to use them in ArcGIS Pro for map visualization, geocoding, and routing and network analysis.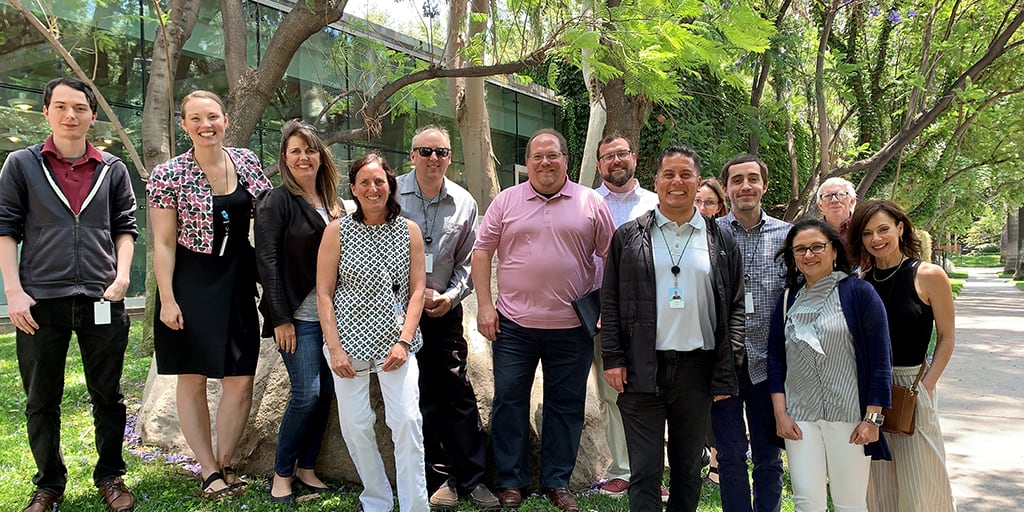 Chat with the Data Teams
Stop by the virtual expo to connect with our expert team of demographers, data scientists, and statisticians. Ask your questions, provide feedback, and enjoy good data conversation as we learn and grow together.
We hope to see you in the virtual expo: Living Atlas | Data & Location Services
Enjoy Esri UC! Join us on social.