In the October 2022 release of ArcGIS for SharePoint, we have added a new List map component that allows the user to visualize and perform simple editing of geolocation data stored in SharePoint lists.
With List map, you can now:
Choose to map either Esri JSON geometry or coordinates in the SharePoint lists
Edit coordinates of the displayed features
Edit the shape of polygons and polylines
Delete the features from the list map or the entire row from the SharePoint lists
With The ArcGIS for SharePoint October release, you can now view your SharePoint Lists without installing the ArcGIS map component. Your SharePoint admin needs to install the latest package of ArcGIS for SharePoint to enable List map on all the sites in the SharePoint Org. As an org member you must clear the browser cache to start using the List map component on these/ such sites.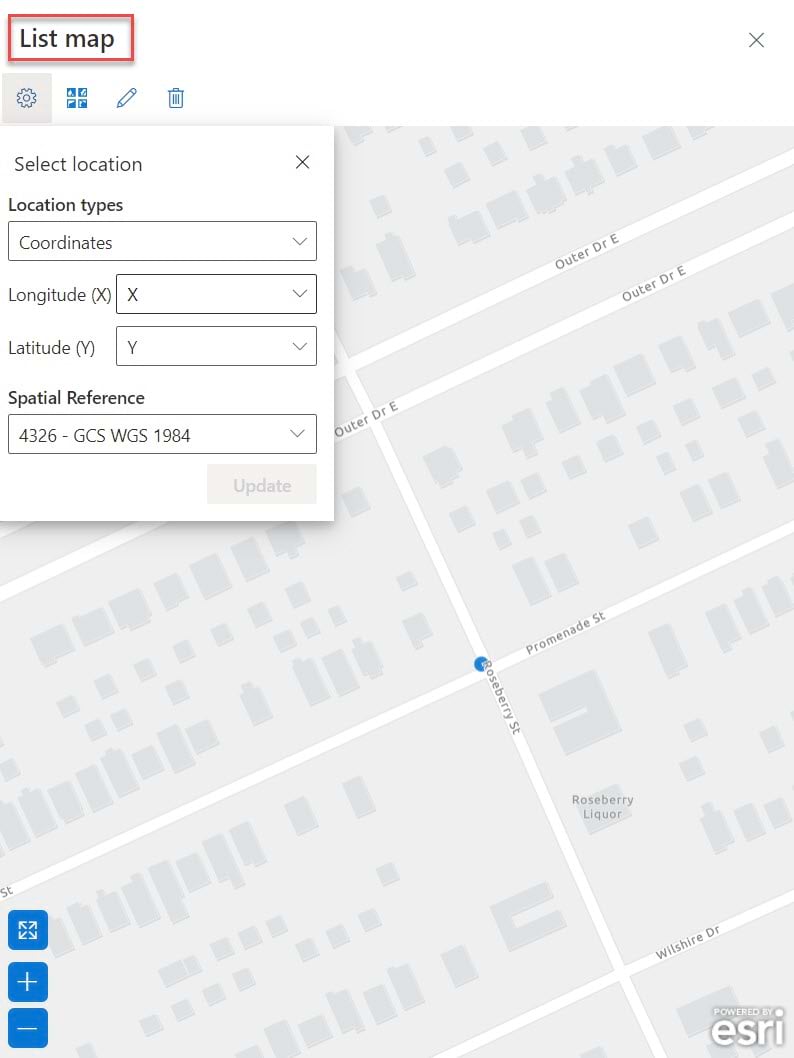 For more information about the List map workflow, see Get Started with List map
In addition, with the October 2022 release, you can choose an ArcGIS online or ArcGIS Enterprise portal without having to manually input your ArcGIS online or portal URL when signing in, to start using ArcGIS maps. Using this Power Shell module, SharePoint admins can set up tenant-wide ArcGIS connection strings to enable current and new members of their SharePoint org to start using these preconfigured strings on their machines.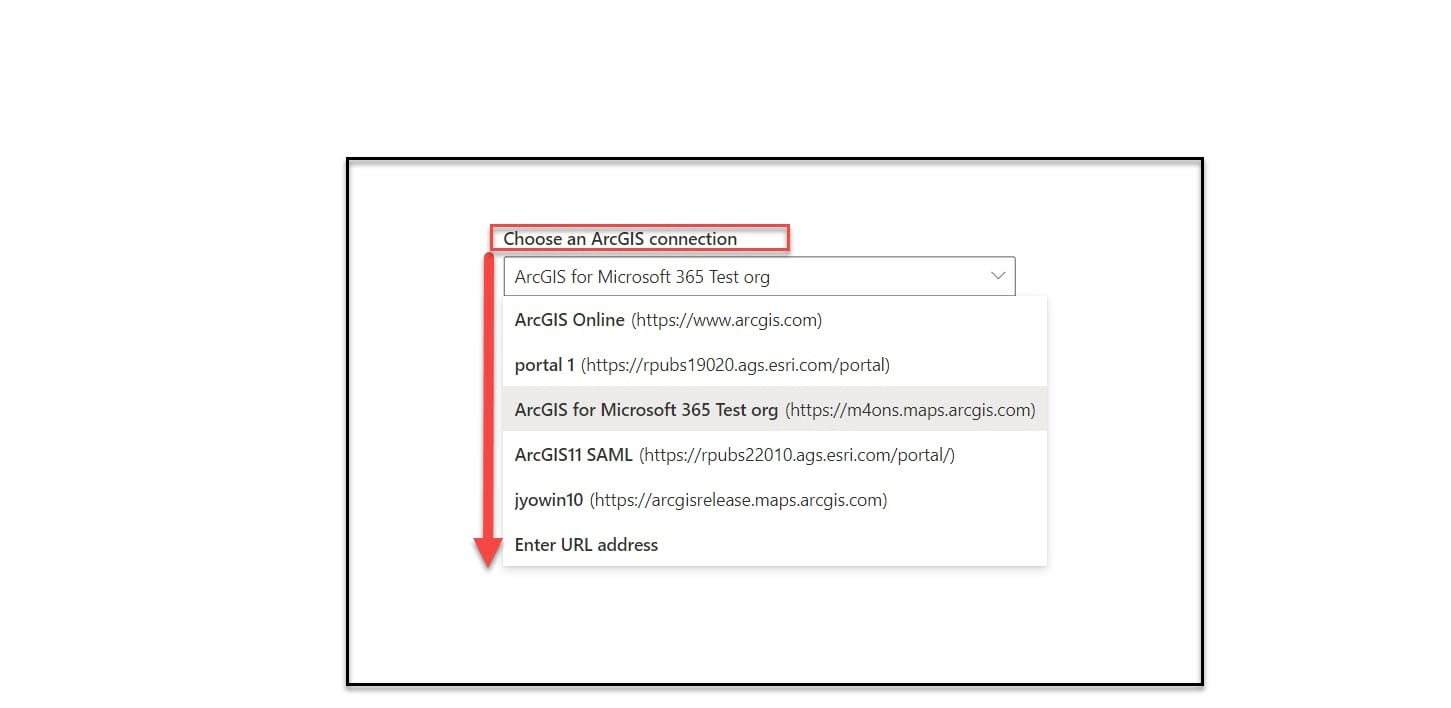 For more information, see Get started with the PS module
ArcGIS for SharePoint documentation
Continuous improvement is our goal. The new help site continues to evolve in design with easy-to-access links. PDF documents are available through our archived help for functionality that is legacy content. To learn more about the product—such as system requirements, full descriptions of capabilities, and more—see the ArcGIS for SharePoint documentation site.
The Get Started page guides you through the steps to set up and configure the new ArcGIS for SharePoint app. Get ArcGIS for SharePoint in the Microsoft AppSource.
The Feature comparison topic compares which features are available in ArcGIS Maps Classic and ArcGIS Maps.
Read more blog articles, interact with experts, take a survey, or connect in the Esri Community to ask questions, share ideas, and let us know about your experiences with ArcGIS for SharePoint.
For more information and product news, see the What's new help topic or view all ArcGIS for SharePoint posts.