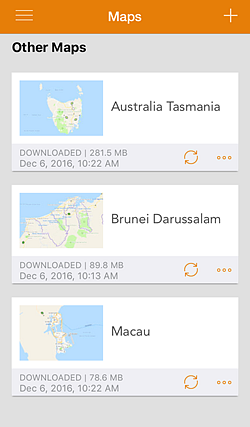 Navigator for ArcGIS now includes 20 new maps of Asia Pacific at the country and state levels:
13 new country maps for Australia, Brunei, Cambodia, Hong Kong, India, Indonesia, Macau, Malaysia, New Zealand, Philippines, Singapore, Thailand, and Vietnam
7 new state maps for New South Wales, Northern Territory, Queensland, Southern Australia, Tasmania, Victoria, and Western Australia
These maps, along with support for Japanese, Korean, and Simplified Chinese, mean that organizations throughout Asia Pacific can now use Navigator to get optimized routes and driving directions in their local languages.
As always, the new maps are available through ArcGIS Online to users with a Navigator for ArcGIS license.
With this release, Navigator's map coverage now spans nearly the entire world. In addition to maps for Asia Pacific, there are also Navigator maps for North America, Europe, the Middle East, and Africa. Navigator maps for Latin America will be available in early 2017.
Check out the Navigator coverage map today to see whether there is a Navigator map available for your area!