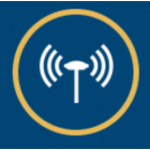 We are very excited to announce the public beta of the 10.4 release of Collector for ArcGIS. This is a significant release for Collector as it introduces new capabilities for collecting data with high-accuracy GNSS receivers.
Key New Features in this release:
Receive detailed information about the GNSS location and accuracy on the map
Specify lower minimum accuracy values used when collecting data
New GNSS receiver profile setting to connect to receivers
New correction profile setting to define datum transformations
Capture GNSS metadata and attach it to features you collect
Improved notifications for receiver changes or configuration issues
We really want your help to test drive our beta. We are starting now with iOS and Windows 10. Android will follow very soon.
To join our beta and get access to the software, please join the Collector Early Adopter Program.
Collector Team