If you don't have much experience creating or publishing maps using ArcGIS for Desktop and you want to quickly get started using Collector for ArcGIS, the latest release of ArcGIS Online introduces a few new features that give Collector a little more SaaS. Let's take a look!
Create New Feature Layers
The data you collect in the field is stored in a Feature Layer. With the latest release of ArcGIS Online, you can now create a new Hosted Feature Layer by selecting one of several industry-specific templates. After signing into ArcGIS Online, click My Content. From the Create drop down list, choose Feature Layer to discover which ready-to-use templates are available.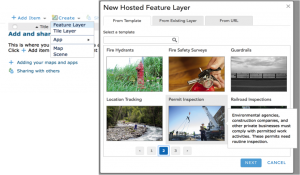 Hover over the thumbnails of the templates to see brief descriptions of which projects they are intended for and to determine which template best fits your needs. Once you select a template, choose which layers to include, specify your work area, and give the Feature Layer a name. And that's it! The new Feature Layer will appear in your content and can be added to a map or scene.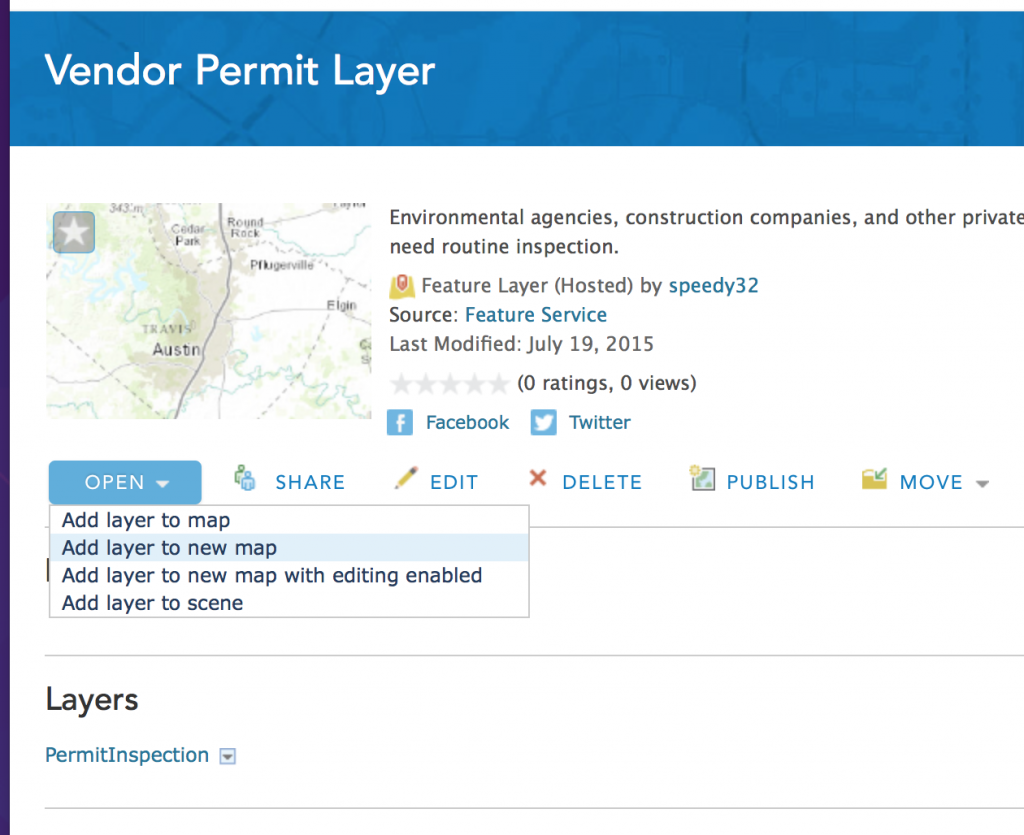 Manage Feature Templates
An underused feature within ArcGIS Online is the ability to manage Feature Templates. Feature Templates define which types of features you can collect data on. After adding your new Feature Layer to a map, click on Edit to see the list of Feature Templates. Then click Manage at the bottom of the panel.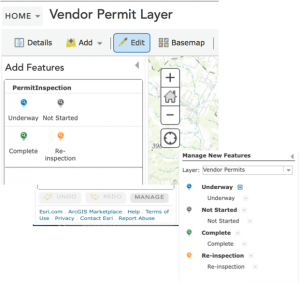 Within the Manage dialog you can create, delete, or modify feature types in order to tailor the experience for your field crews when they are adding a new feature within Collector.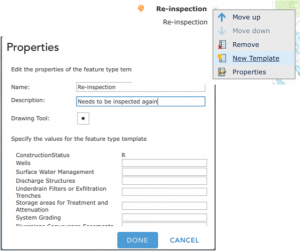 Add a Field
You can also add a field to a Feature Layer, and even apply a default value to it. While you can't add a list of valid values, this feature is still useful. To add a field to a Feature Layer, select the layer in the Content section, click on the Show Table icon, and select Table Options at the top right corner of the table. Within this dialog you can add a field and give it a name, alias, type, and default value.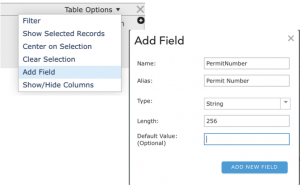 Once you have created your desired schema, save the map and start using Collector! If you are modifying an existing feature layer, make sure to coordinate any changes with your field staff members. If they have taken map areas offline then they will need to synchronize any changes, remove local content, and download the map again to see your edits.
You should now be familiar with how to get up and running with Collector quickly and easily using the latest version of ArcGIS Online. Now, help your organization make the most of Collector's new SaaS!