The Evolve conference hosted by Xamarin, is a premier cross-platform mobile event where 1,500 developers, industry leaders and Xamarin experts converge to define the future of apps. This year Esri is a silver sponsor for the event and will be participating in activities at Evolve16 in Orlando, Florida, April 24-28.
Esri will be showcasing opportunities for Xamarin developers, including leveraging ArcGIS technology that integrates seamlessly with the Xamarin platform.
Rex Hansen, ArcGIS Runtime product manager, and Rich Zwaap, lead software developer for the ArcGIS Runtime SDK for Xamarin, will be giving a technical presentation on "Building Cross-Platform Mapping Apps with ArcGIS Runtime" for developers who need to build mapping apps for iOS, Android, and Windows. He'll talk about what you need to get started, demonstrate how to add ArcGIS functionality to mobile apps, and touch on how you can share .NET code across iOS, Android and Windows platforms.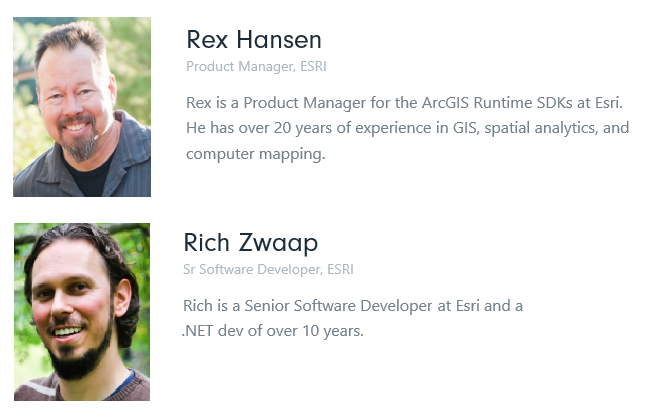 Through the Xamarin and Esri technology partnership, we are looking forward to showing the Xamarin developer community how they can integrate mapping and geospatial technology into the apps they create.