A new training seminar called Navigator for ArcGIS: Creating Custom Navigation Maps is now available on Esri's training site.
This 60-minute video discusses how to create custom navigation maps that allow you to search your assets, route on your roads, and view your layers. It covers the following topics:
What is a custom Navigator map, and what it's like to use one
How to customize an Esri-provided Navigator map by adding your assets and organization's private roads
How to build a custom Navigator map using all your own data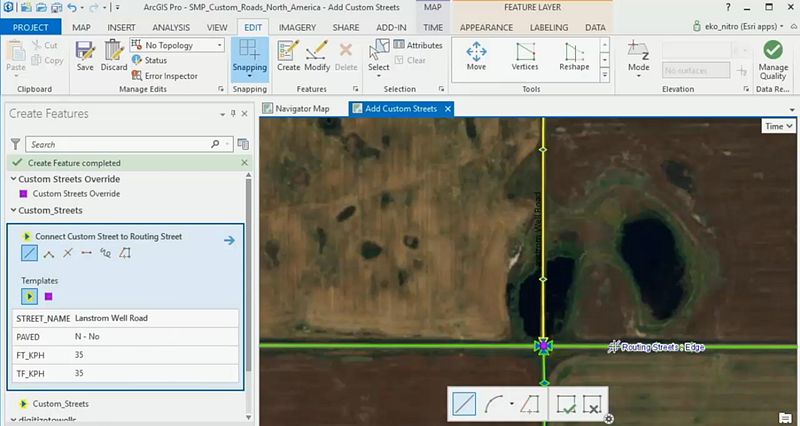 This training seminar is a follow-up to the seminar Navigator for ArcGIS: An Introduction, which provides a basic overview of the app. It explains how to use Navigator maps offline, work seamlessly with other ArcGIS field apps, and integrate with custom stop lists. If you're not familiar with the app, check out this video first.
To view these training seminars, you must sign into Esri's training site. To sign into that site you either need an Esri account or an ArcGIS Online account that your administrator has enabled with Esri access.
We're excited to offer additional resources about how to make custom navigation maps, so you can use your organization's authoritative GIS data to get your field workforce where it needs to be efficiently and reliably.
Have questions or suggestions about these resources? Post them on the GeoNet Navigator group and join the conversation!