Explorer for ArcGIS has a new release for iOS that brings back an old friend, makes it easier to find shared maps, and squashes bugs.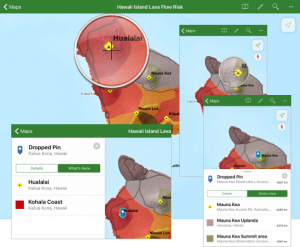 The Magnifier: Back by Popular Demand
You spoke and we listened. Back by popular demand, the magnifier tool appears when you long press on the map, letting you more accurately identify the items on your map. We have a host of other improvements around identifying features. Check out the full What's New in our documentation to learn more.
Find Content Shared to Groups
We've added groups to the browse experience, so you can now find maps shared with groups to which you belong. If you're working on a team or a project that utilizes groups in ArcGIS, you can now access them in Explorer.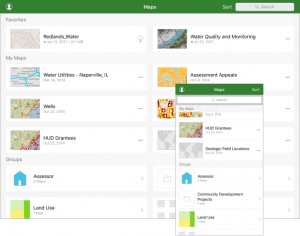 Lots of Bug Squashing
We are constantly listening to your feedback and incorporating it into Explorer. Some of the notable bugs that were fixed in this release:
BUG-000106539—Share the URL to a web map.
BUG-000108212—Switch between basemaps with different projections and spatial references.
BUG-000107775—In-memory joins no longer cause identify and search issues.
BUG-000106721—Shapefiles enabled for but not containing any z-values no longer stop the map from loading. The error message previously displayed was "The shape must have a Z value."
BUG-000109463—Setting to hide layers from the legend is now honored.
Those are just a few of the things we fixed in this release. Check out the full What's New in our documentation to see a full list.
The release is live, so head over to the App Store to update your app or download it now.  If you have questions or want to leave feedback for the team, come by the GeoNet group and let us know what you think. We have team members monitoring the GeoNet group so it's a really great way to interact with us and let us know what's important to you.
What's Next?
Based on your feedback, we've heard that you want more – and easier – ways to work offline. We've heard that you'd like to take imagery basemaps offline. Some of you want to be able to define an area from within the app and take it offline immediately because you know you're heading into an area without reception. Some of you want to be able to define specific offline areas for your field users and make those areas available for download within Explorer. We are making great progress on all of these things and we are excited to help you work the ways you've told us you want to work.
Happy Exploring!
-Scott & the Explorer team