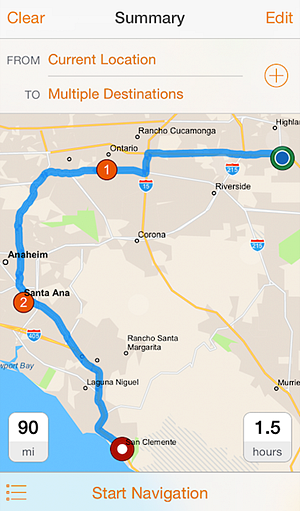 Navigator for ArcGIS 1.2 was released today for iOS! This update includes a few
enhancements:
Localized into Italian and Turkish, so the speakers of these languages can get voice-guided, turn-by-turn directions.
Enhanced support for enterprise logins by adding Tivoli as an identify provider.
The ability to work with on-premises deployments. Navigator's licensing and content delivery will be compatible with Portal for ArcGIS 10.4 once it is released.
Several minor bug fixes and improvements related to iOS 9.
For more information about Navigator, check out this page. Stay tuned for more enhancements coming soon to Navigator, including the abilities to get directions, search for places, and display routes on custom maps that you create.