As 2016 comes to a close, we've updated our World Imagery basemap one last time for the year. To view all the recently updated imagery in ArcGIS.com, check out this Story Map of our latest release or view the new content directly in the World Imagery basemap.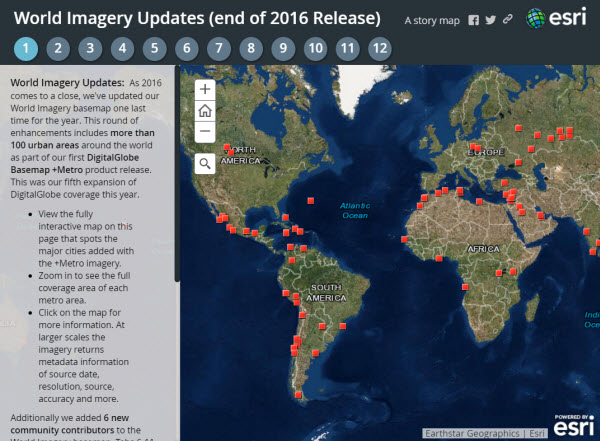 This round of enhancements includes more than 100 urban areas around the world as part of our first DigitalGlobe Basemap +Metro product release. This is our fifth expansion of DigitalGlobe coverage this year. Details of previous updates are shared in other blogs. Two main benefits from the addition of DG +Metro to the World Imagery map are: 1) higher resolution (now 0.30-0.50 meter) and 2) more frequent update cycles for these metro areas (planned for annual basis). We will publish more DigitalGlobe Basemap +Vivid and +Metro content starting with our first January 2017 release. For a listing of the 100+ DigitalGlobe metro areas just released, see this PDF document.
An example area with noticeable changes is in Rostov-on-Don, Russia, where the Rostov Arena is under construction as one of the venues for the 2018 FIFA World Cup.
Previous Rostov imagery
DigitalGlobe +Vivid (0.50 meter, 2010)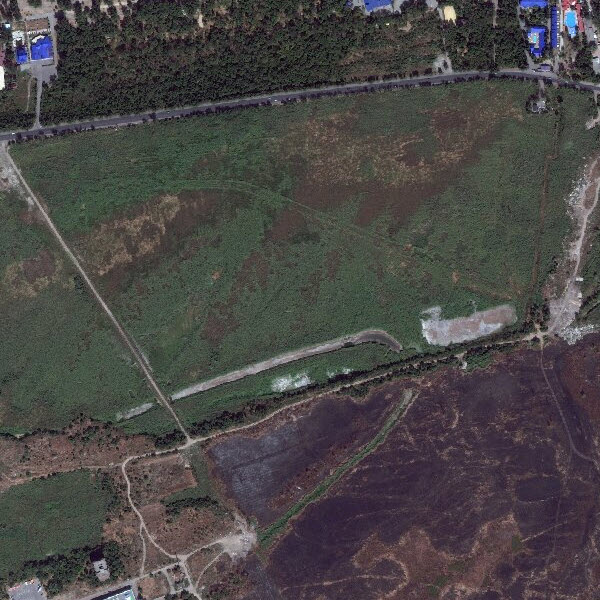 Current Rostov Arena (under construction) imagery
DigitalGlobe +Metro (0.30 meter, 2015)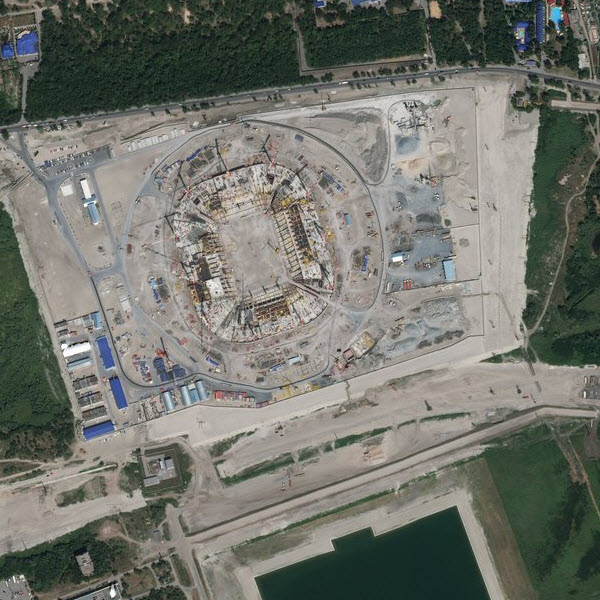 We also updated six areas through our Community Maps Program. Contributions like these continue to enhance the World Imagery basemap with high resolution and very current collection dates.
Community contributions published:
Douglas County, Nebraska, USA
New Brunswick, Canada
Rio Rancho, New Mexico, USA
Southeast Michigan Council of Governments (SEMCOG), USA
South Florida Water Management District (SFWMD), USA
Waterloo, Ontario, Canada
Previous snow covered imagery near Fredericton, NB
Ikonos GeoEye (1.00 meter, 2008)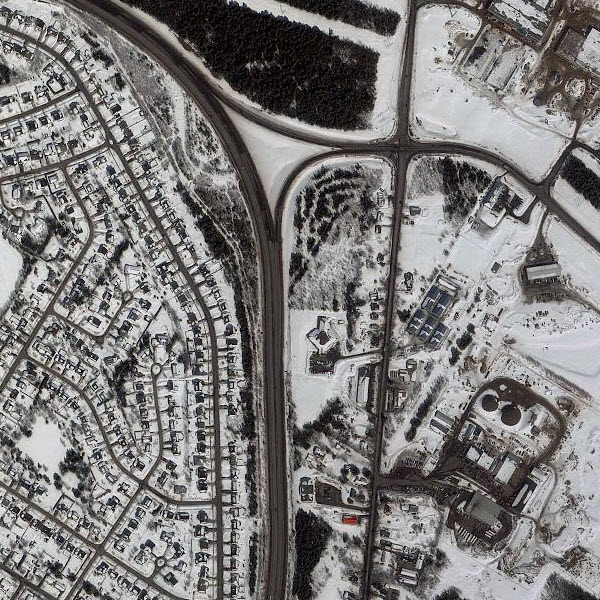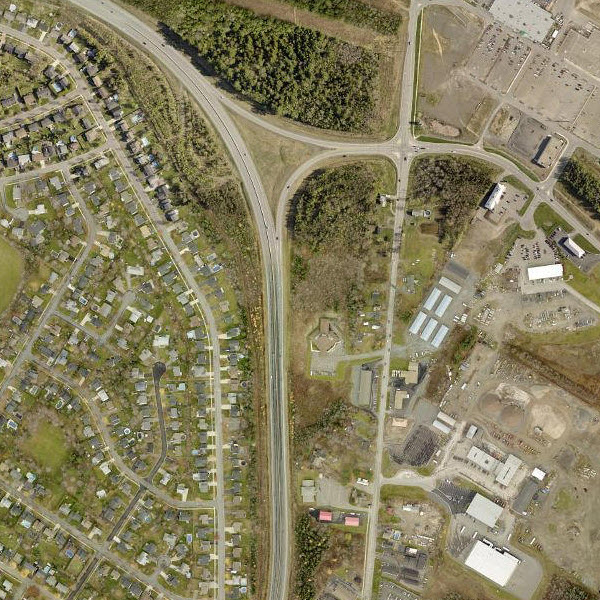 We would like to thank these contributors for sharing their imagery so it can be made available as part of our World Imagery map.  If you have imagery that you'd like to share, please visit our Esri Community Maps for Imagery site to get started!