Ever since the California Gold Rush, entrepreneurs have flocked to San Francisco to strike gold. Merchants, shipbuilders, bankers, and tech companies have all staked their claim in the City by the Bay.
The latest entrepreneurs, a slew of startups born from the latest wave of the technology revolution, are transforming the way we live. From transportation, to "on demand" delivery services, to how we communicate—"there's an app for that." Kevin Kelly, co-founder of Wired Magazine, has described this new wave of technology as, "the emerging seventh biological kingdom" of life on earth. Essentially, promoting the notion that technology has its own self-propagating evolutionary determination. As we look around and see how quickly our lives are changing as a result from technology, Mr. Kelly's thesis isn't that far fetched.
Unlike the dot-coms of the nineties, today's startups have access to a robust, highly available, low-cost tech infrastructure that their predecessors only dreamed of. The result is an explosion of young companies vying to be the next tech unicorn (>$1B valuation).
Recently, I had the chance to revisit my first days as a startup with this year's up-and-coming innovators at LAUNCH Festival in San Francisco. LAUNCH was founded by tech impresario and angel investor, Jason Calacanis, to help startups build, scale, and get funded. There are educational sessions, networking events, and opportunities for startups to present their apps to angel investors for a chance to win some serious funding.Now in its tenth year, LAUNCH has been the starting point for companies like Mint.com and Dropbox.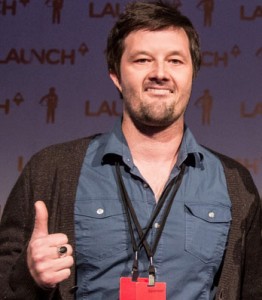 LAUNCH is also where I launched my last startup in 2009, CitySourced, a mobile app provider, delivering 311 apps to state and local governments. We made the final five (out of 50 startups) and ended up taking third place. The visibility from being in the top five helped create a massive wave of press, investor, and customer interest. CitySourced is still thriving today, with a respectable SaaS revenue trail and more than 20 full time employees.
CitySourced is actually how I came to be involved in the Esri Startup Program. When I was at CitySourced, Esri approached us to become a partner. That partnership turned out to be a key ingredient for our success, helping us get to market quickly and become profitable. As an Esri partner I made friends with key staff and exec's and in 2012 they asked me if I wanted to work at Esri fulltime to help emerging companies like CitySourced grow their business with the ArcGIS location platform.
I helped found the Esri Startup Program, a free program for entrepreneurs who are building apps or services that use location. The program gives qualifying startups three years of the ArcGIS mapping platform and support for free, plus marketing opportunities at Esri's biggest events. The aim of the program is to help young companies innovate using the full set of advanced mapping tools provided by Esri. So far, the Esri Startup Program has grown from a handful of companies to more than 300 startups, and growing. Program alumni and members include, CitySourced, Mapillary, what3words, Placemeter, and Geometri—all of which take advantage of Esri's platform – both on the technology side with ArcGIS, and also on the business partner side with connections to 350,000+ global customers in 135+ countries.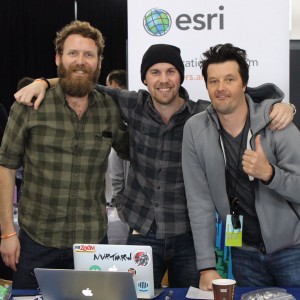 This was Esri's fourth year in a row sponsoring LAUNCH and every year we find interesting startups. At this year's event, Esri Startups welcomed a few new members to the program family including Everyhome.co. Everyhome is a web app that helps home buyers make offers on any home, even ones off the market. Their enterprise offering, set to launch this spring will help investors, builders, and real estate developers locate properties using best-in-class land acquisition software. We're excited to help Everyhome rapidly grow their business.
Besides reaching out to startups at LAUNCH Festival, Esri also is a sponsor for the event's hackathon. This year, 21 teams used Esri technology and presented their app for award consideration. More than 21 teams signed up to use our technology on the hackathon DevPost site.
Some novel hackathon app submissions included GoatsMeet, an app for helping consumers find and travel to local farms to buy organic meat; MeterHunter, an Uber-like service that sends someone to feed your parking meter when you can't; and for the drought conscious, EcoHero, an app that uses IoT (Internet of Things) technology to reclaim grey water and irrigate landscape.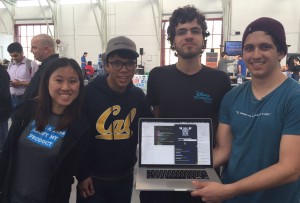 But the winner of the Esri prize went to Trippo, a travel app for iOS. Trippo uses IBM Watson technology to compare your Facebook likes with Expedia place descriptions to provide personalized travel recommendations. Trippo also features Esri maps, configured using ArcGIS developer tools and services to create custom symbology as well as geocoding and routing to help travelers satisfy their wanderlust.
I'm excited to return to LAUNCH Festival again next year, to talk to entrepreneurs about their ideas, and share how the Esri Startup Program can help them build the next great business, and solve real world problems. Paying it forward is golden too.