Updated December 8, 2017:  The Esri Vector Basemaps were recently updated to a new version (v2). The best way to access them in ArcGIS Online is through the Esri owned Vector Basemaps group, which contains the latest set of web maps and tile layers. See What's New in Esri Vector Basemaps (December 2017) for information related to this update.
—
New Map Style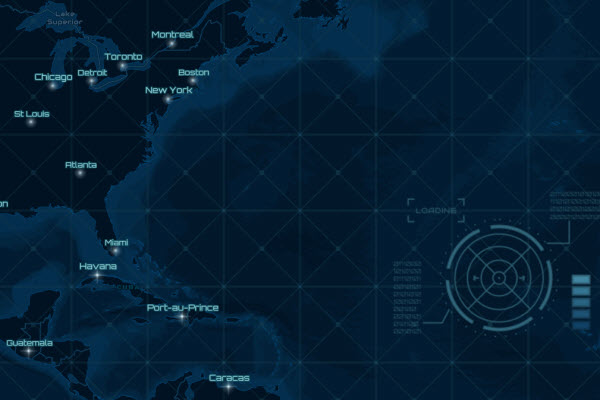 Nova is a brand new vector basemap map style that brings an extraterrestrial look and feel to mapping our world. The colors and fonts are reminiscent of something you'd expect to see in the latest Sci-Fi movie, as if you were viewing the map on a heads-up display. There are detailed graphics in open ocean areas and landuse features are limited to striped or square stippled patterns to enhance the vibe this map emanates. Maintaining limited geometric patterns – including the clean, squarish, sans serif fonts – and a cool color scheme provides a less terrestrial, more futuristic and technology-inspired feel to the map's interface. There are even glowing starbursts used for city points.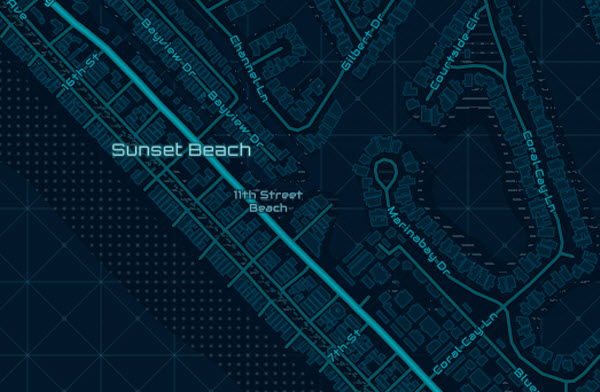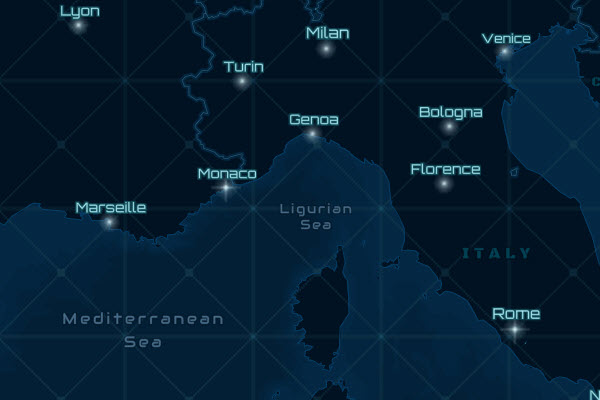 Esri cartographer Cindy Prostak's original inspiration for the Nova style was the graphic on the ArcGIS.com home page.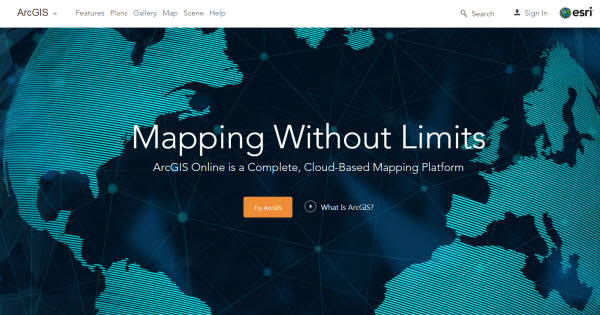 We've already put this new Nova style to good use. It's featured in a Story Map titled Broken Arrows, showing where all the U.S. DoD documented accidents involving nuclear weapons occurred.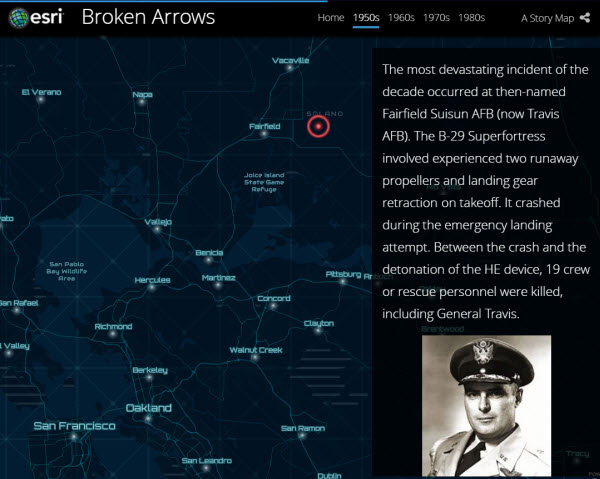 New Map Content
Our recent updates to map content include Asia Pacific regional data updates from HERE.  If you are a steward for your local, city, county, state, region or nation data sets, we encourage you to join and contribute data and maps through the Living Atlas of the World Community Maps Program. These new and updated communities below are found in all the Esri vector map styles.
Branson, MO
Brentwood, TN
Centre County, PA
Chapel Hill, NC
Dauphin County, PA
Dodger Stadium, Los Angeles, CA
Ellensburg, WA
Florida State University, FL
Fort Collins, CO
Hamilton, OH
Jackson County, OR
Lake County, IL
Mesa, AZ
Missouri City, TX
New Hanover County, NC
San Luis Obispo County, CA
Ventura, CA
Wisconsin Rapids, WI
Yakima, WA
York, ME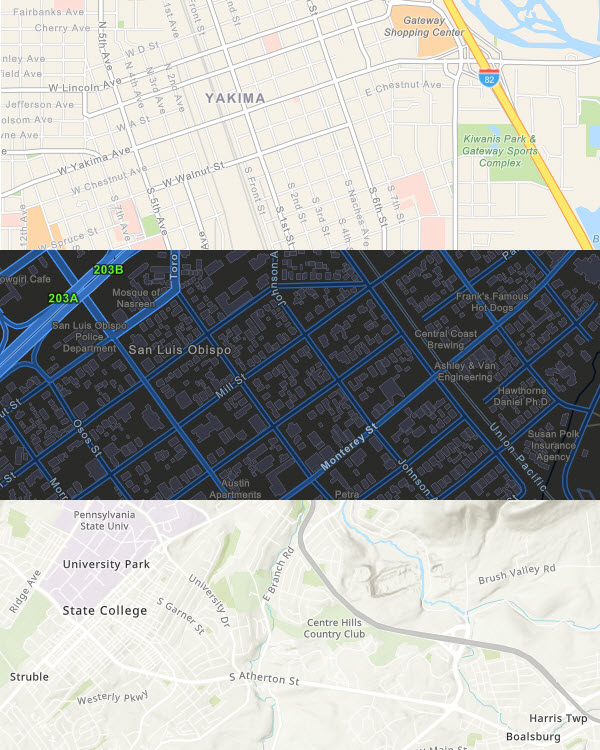 Organization Administration
As previously reported, organization administrators can choose to use Esri vector basemaps as the default in the Map Viewer and Scene Viewer basemap galleries. Check Use Esri vector basemaps in supported ArcGIS apps in the Map tab under Edit Settings.
Those accessing the Esri Vector Basemap web maps will always be connected to the latest vector tile layers. If you created maps or apps during the beta period of the Esri Vector Basemaps (June 2015-December 2016) and haven't updated the underlying tile layers, you are not using the most current style or tile set. The current URL is:
https://basemaps.arcgis.com/v1/arcgis/rest/services/World_Basemap/VectorTileServer
The URL for beta layers has "b1″ or "b2″ instead of the production "v1″. This URL can be found on the lower right of any of vector tile layer item page (World Navigation Map for example). If you are using layers with the "b1″ or "b2″ URL (beta layers), it is recommended that you update to the current production layers. Older tile layers also carry "mature support" in their title.
Vector Basemap News
To stay up-to-date on all the vector basemap news, bookmark this link. It includes the recently published Story Maps series by Andy Skinner in the blog: Working with and Customizing Esri Vector Basemaps: The Basics.