It doesn't seem like Esri UC 2015 took place over a month ago already.  Time has gone by so fast.  Looking back at the pictures reminds me of some of the best experiences I had this year.  I hope you were able to attend and take away your own memories.
What a start to the UC, with rain and fog…if you came in early, it was a good time to go to a Pre-UC session and stay out of the California storm.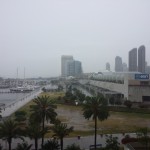 Where's the sun!  Yes, the rain, lightning and thunder caught some attendees unaware.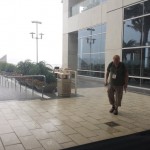 However, once the plenary started, things really began to heat up, and not just because the sun came out.  The all-day plenary session is always such a joy to attend.  Speakers from around the world shared really cool stories about how they are using GIS.  And if you wanted to know how others are using Esri's imagery technology, you were not disappointed.  With a drone demo in the plenary, and two customers sharing their work (dripping with imagery analysis, FMV, etc.) it felt more like the world's biggest imagery event!  Here are some links and screenshots to the customer presentations in case you missed them.
Southwest Florida Water Management District.  A Mission Critical Approach to Water.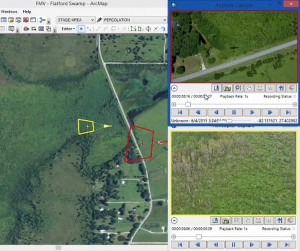 Beck's Hybrids.  Feeding the World:  Precision Agriculture Simplified.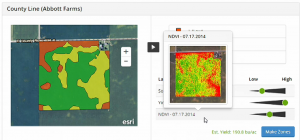 And that was just the first day!  As the week progressed, we had several standing room only sessions on UAV, UAS and drones and a special interest group (SIG) meeting which brought the foremost experts together in a panel to answer your questions.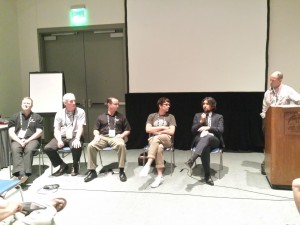 The Imagery @ UC event took place Tuesday morning, and the Director of Imagery, Lawrie Jordan, kicked off the event with his vision for the future, and regaled us with stories about working with imagery in the 'good old days' and how different it is today.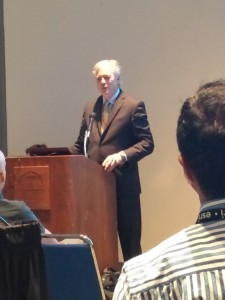 Most of my time was spent in the Esri Showcase imagery island, where I was able to meet a lot of people passionate about imagery! The booth was rocking all three days and the team loved answering all your questions!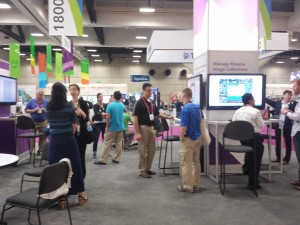 And to wrap up, I thought we'd give a shout out to our imagery partners who sponsor many of the Esri UC events we do each year around imagery!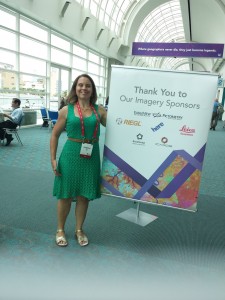 And the fun is not over.  You can continue to connect with this community through our new Imagery & Remote Sensing GeoNet Space.  It is our own personal imagery space where you can feel free to share your work, ask questions, network with other imagery professionals, and reach out to Esri staff.  See you next year!