Imagery is essential to understanding environmental change. Today, imagery is becoming even more valuable as new methodologies emerge to minimize change detection errors from sensor and seasonal variations that cloud our understanding of true change on the ground.
A recent webinar, The Art and Science of Imagery Change Detection, took a close look at these new methodologies from Esri and partner MDA Information Systems.  A speaker from NOAA also showed how change detection is used to update Landcover maps. Access the webinar to see how change detection imagery can improve your GIS and how Persistent Change Monitoring from MDA improves change detection accuracy.
The webinar also featured Story Maps from NOAA and MDA:
NOAA Story Map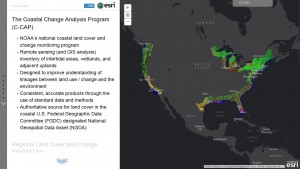 The Coastal Change Analysis Program (C -CAP)
MDA Story Map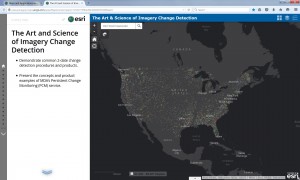 The Art and Science of Imagery Change Detection
Greg.Koeln@mdaus.com
For your reference, we have created a full list of questions and answers from the webinar.