ArcGIS Pro is the premier professional desktop GIS application for creating and working with 2D and 3D spatial data. With Petroleum customers now using ArcGIS Pro to create map products, the Natural Resources team have worked closely with the Petroleum community and our ArcGIS Pro development team to streamline the way you create maps using industry standard symbols.
Shell Standard Legend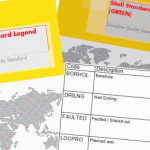 Shell developed a comprehensive cartographic symbol set to support hydrocarbon exploration and petroleum engineering called the 'Shell Standard Legend'. In January of 2014, IOGP published this article which provided Esri style files for all organizations to use.
The Shell Standard – Red and Shell Standard – Green along with a very recent update of their true type fonts have been hosted within Esri's official style gallery so that you can use them directly within ArcGIS Pro.
Professional Petroleum Data Management (PPDM) Association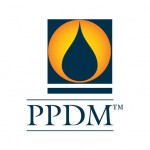 PPDM is a global, not-for-profit society within the Petroleum industry. As part of their support for operating companies, regulators, consulting companies, and data management  professionals, they have a widely adopted industry standard symbology.
We have created the ArcGIS Pro version of this popular PPDM style file and hosted it within Esri's style gallery along with the Shell styles mentioned above.
To learn how to use the Esri hosted Shell styles and the PPDM within ArcGIS Pro, please follow the steps listed in this blog article from Chait Gaddam.
Moving forward, the Natural Resources team will be providing more direct, industry specific product integrations (additional style files, field data collection templates, code samples, and more) so that our community can improve the way they leverage Esri products within their organization.