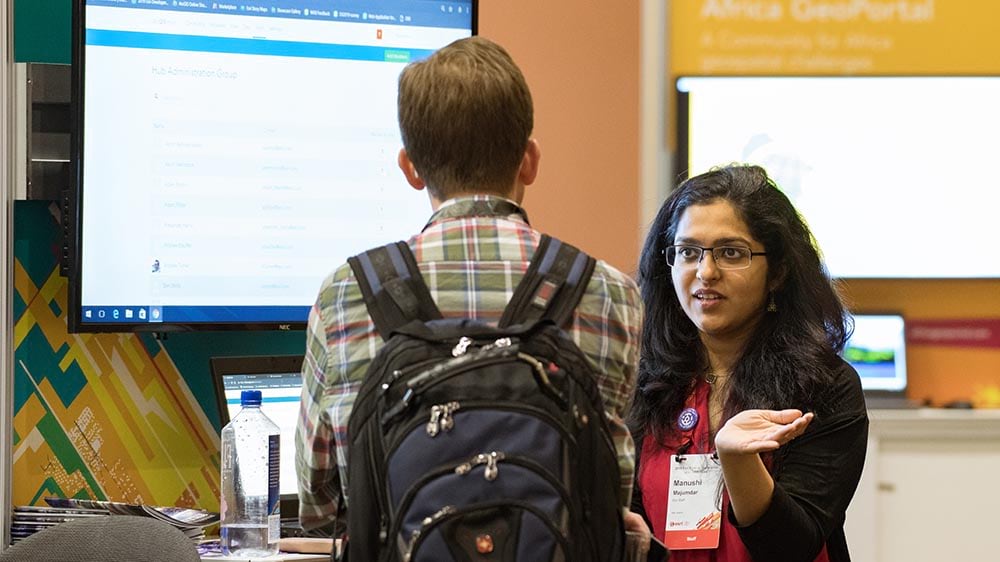 The GIS of today is one that incorporates the principles of diversity, equity, and inclusivity into its foundation. By bringing these principles into our GIS community, we can make the world a better place, creating a space for true collaboration, creativity, innovation, and idea exchange to thrive.
At the 2019 Esri User Conference in San Diego (July 8th – 12th), we invite you to participate in the activities focused on these principles. Connect with the geospatial community to learn about how GIS is used to promote diversity, equity, & inclusion, network with peers, and get inspired by one of the many amazing speakers lined up. To make it easy for you to pick out the right sessions, Esri's Women's Empowerment & Career Advancement Network (WeCan) pulled together a list of all the events related to diversity, equity, and inclusion happening at the User Conference this year.
Expo Hall
At the 2019 Esri UC, visit the UC Expo to meet with several amazing exhibitors who promote the principles of Diversity, Equity, and Inclusion:
Women in GIS – visit Booth #2412 to learn more about 'WiGIS', an international, professional, and social advocacy group for women and their allies.
National Tribal GIS – stop by the the Sustainable World area of the expo to connect with Tribal GIS, a group working to establish "The Best Practices and Standards for Geographic Information Systems within Indian Country".
The UC Expo Hall will be open:
Tuesday, July 9th 9:00 AM–6:00 PM
Wednesday, July 10th 9:00 AM–6:00 PM
Thursday, July 11th 9:00 AM–4:00 PM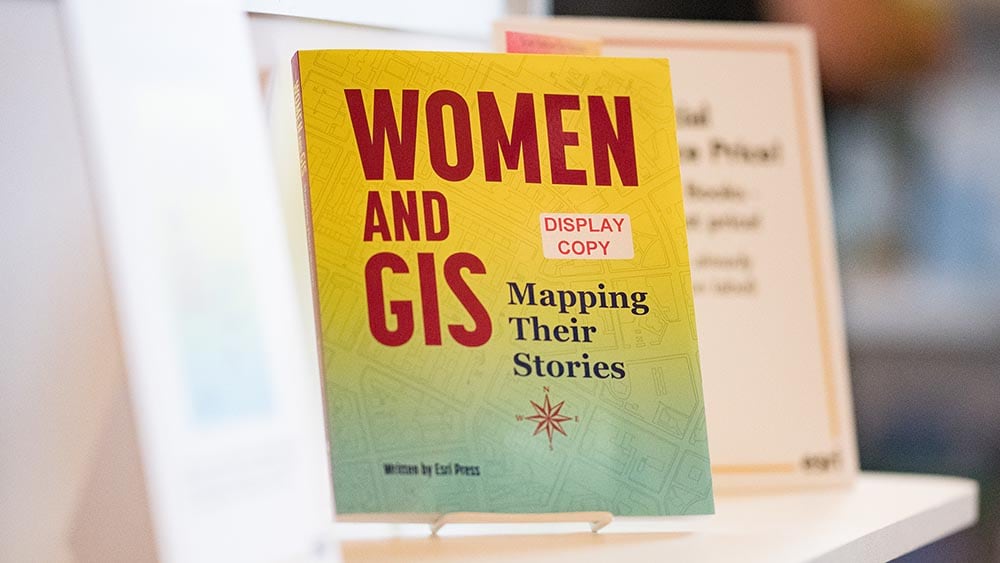 Women and GIS @ the Map Gallery Reception
Women and GIS: Mapping Their Stories tells the tales of how 23 women applied themselves and overcame obstacles, using maps, analysis, and geographic information systems (GIS) to contribute to their professions and the world. Sharing the experiences of their childhoods, the misstarts and challenges they faced, and the lessons they learned, each story is a celebration of a woman's unique path and of the perseverance and hard work it takes to achieve success. This year at the User Conference Map Gallery Reception, Esri will have a special exhibit showcasing Women and GIS, with the opportunity to meet some of the women featured in the book. Stop by to get your copy of the book signed, discuss the book's themes, and more.
This event will take place on Monday, July 8th, from 4:00 PM to 6:30 PM in the Sail Area of the San Diego Convention Center.
Focused Career Development Sessions
Throughout the conference, attend sessions focused on career development. Esri's Young Professionals Network will be hosting three of these sessions during the week – one focused on "mapping" your career and focusing on your passion, where Sophia Garcia from the Dolores Huerta Foundation will discuss mapping social justice.  Another session hosted by YPN will discuss how to advocate and promote yourself (even when it might seem tricky). And before you head over to the Thursday night party, stop by YPNX5! This session celebrates YPN's fifth anniversary, and will highlight the work of Young Professionals in GIS.
In addition to the YPN focused career development sessions, Esri's Women's Empowerment & Career Advancement Network (WeCan) is excited to present the AMA (Ask Me Anything): Women and GIS Panel at the conference. This session will feature a panel of influential women from different industries and professions within the GIS community, some of which are featured in Esri's Women and GIS book. These leaders will discuss how they make a difference in their organizations by meeting challenges, empowering others, and leading with passion.  Panel attendees will also learn about Black Girls MAPP, a new initiative that connects and empowers women of color in the field of GIS, and enables the black community to solve problems through GIS related projects.
Special Interest Group Meetings
Special Interest Groups – or SIGs—are communities within a larger organization with a shared interest in advancing a specific area of knowledge, learning, or technology. Every year, the Esri UC supports dozens of SIG meetups, both technical and non-technical. SIGs are a great way to network with your peers and learn something new. We encourage you to check out and participate in one of several SIG meetups focused on Diversity, Equity, and Inclusion, highlighted below.
Social & Networking Events
Don't forget to take some time at the end of the day to unwind – during the conference, there are many opportunities to socialize and network with your peers at events focused on your peer group in a relaxed setting.
Sunday, July 7
5:00pm
YPN Welcome Social
Marriott-Coronado Terrace
Monday, July 8
4:00pm
Women and GIS Social
SDCC, West Terrace (Upper Level)
9:00pm
HBCU (Historically Black Colleges and Unis) GIS User Group Meetup
675 L St, San Diego, CA 92101
Wednesday, July 10
5:30pm
Women in GIS Local Chapters
SDCC, Room 27 B
6:00pm
YPN Evening Social
Hilton – Pool Terrace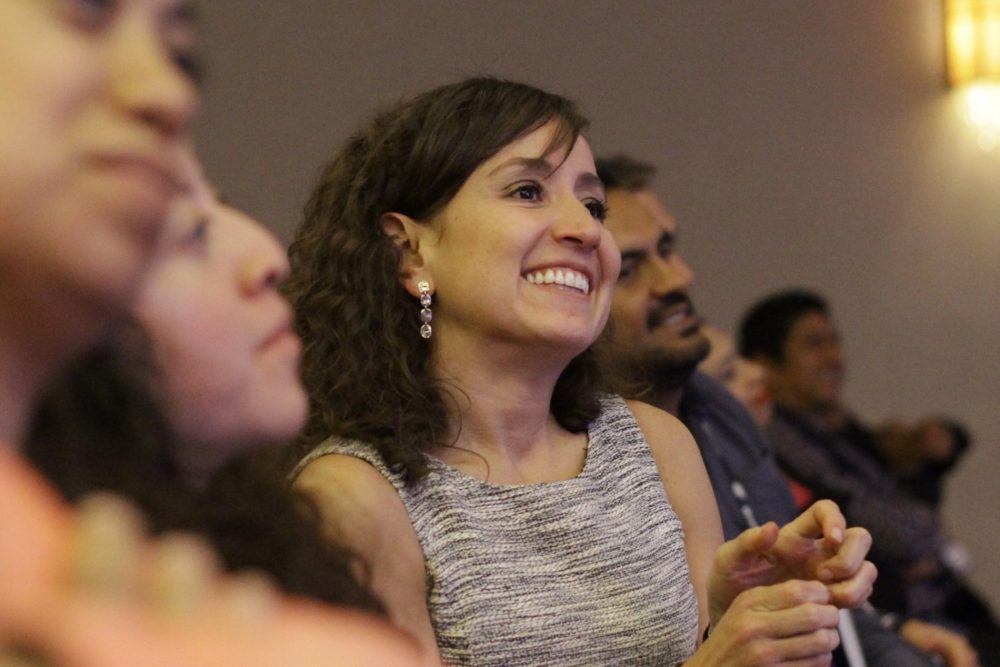 Demo Theater & User Presentations
Networking and social events are fantastic ways to get inspired – but it is also important to learn how GIS can be used to support diversity, equity, and inclusion. During the conference, attend a Demo Theater presentation or User Presentation to learn specifically how GIS can be applied to these principles.
Demo Theater sessions are 45-minute technical sessions led by Esri staff, where focused "how to's" are shared on the execution of specific GIS tasks. These sessions are focused on the technical components of GIS, rather than concepts. On Tuesday and Wednesday, you can join Theater presentations on Social Equity, learn about Valuation Workflows within ArcGIS, focus on leveraging policy maps, and how to move forward with a Smart Communities Strategy. And don't forget to come back on Thursday to learn the basics of web accessibility and implementation using the ArcGIS API for JavaScript.
Tuesday, July 9
11:15 am
Social Equity: Ensuring Equitable Outcomes through Performance Management
SDCC, Expo Demo Theater 9
2:30 pm
Valuation Workflows within ArcGIS
SDCC, Envisioning Center 2
4:00 pm
Moving Forward with a Smart Communities Strategy
SDCC, Expo Demo Theater 13
Wednesday, July 10
11:15 am
Leveraging Policy Maps
SDCC, Expo Demo Theater 13
12:15 pm
Valuation Workflows within ArcGIS
SDCC, Envisioning Center 2
1:15 pm
Moving Forward with a Smart Communities Strategy
SDCC, Expo Demo Theater 13
Thursday, July 11
10:00 am
Accessible Web Mapping Apps: ARIA, WCAG, & 508 Compliance
SDCC, Expo Demo Theater 08
On the flip-side – you can also attend user presentations! These 60-minute sessions are delivered by real users like you, facing common issues & challenges in the field. User presentations share innovative GIS projects in the form of case studies. We've pulled out specific presentations that focus on issues surrounding Diversity, Equity, and Inclusion below.
Sunday, July 7
10:00am
Mapping the Social Sciences
Marriott, Pacific Ballroom 16
1:00pm
The Geography of Educational Equity and Performance
Marriott, Pacific Ballroom 17
Tuesday, July 9
8:30am
Managing Natural Resources with New Technologies
SDCC, Room 24 C
10:00am
Using ArcGIS to Manage Tribal Infrastructure
SDCC, Room 24 C
2:30pm
Solving for Social Equity
SDCC, Room 25 A
Wednesday, July 10
10:00am
Using GIS in Tribal Health and Human Services
SDCC, Room 24 C
Thursday, July 11
2:30pm
Community Services: Ensuring Social Inclusion and Access to Services
SDCC, Room 28 B
It is more important than ever to embrace the core principles of Diversity, Equity, and Inclusion in the GIS industry. Incorporating these events and sessions into your User Conference schedule will bring new perspectives into your work — allowing you to see things in ways you might not have before. With GIS becoming more powerful and accessible, it is important to know how you can leverage its capabilities in unique ways to create a more equitable world. We hope to see you at one or many of these events – don't be a stranger.
PS – Connect with the Women's Geospatial Forum, a GeoNet group for women across all geospatial sectors to find information and resources, ask technical or professional questions, and engage in discussions with women and allies in the GIS industry.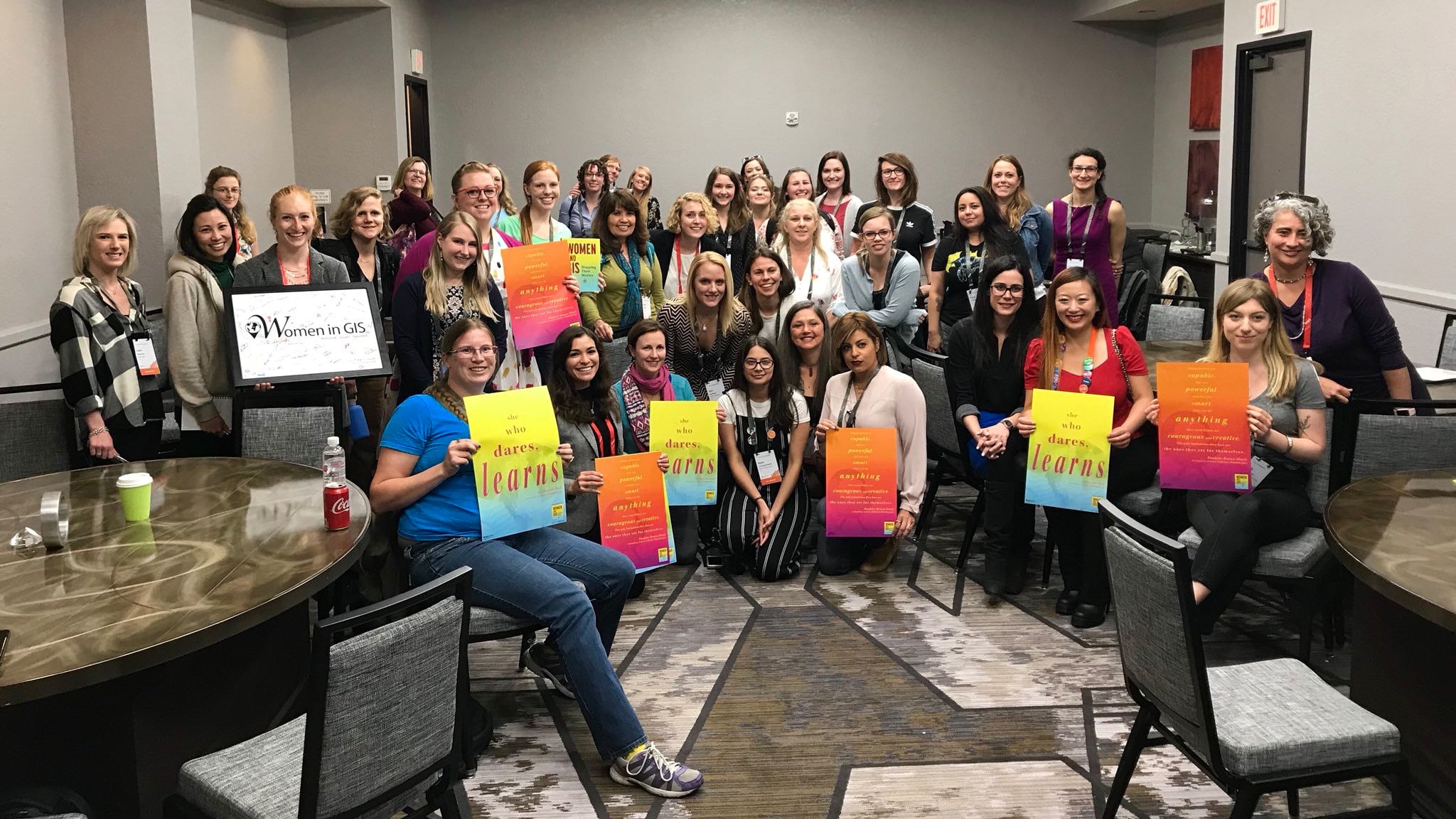 Commenting is not enabled for this article.