It's almost time for the 2018 Esri User Conference (July 9-13). We here on the Geostatistical Analyst team are busy practicing and polishing our presentations, and are looking forward to showing you what we've been working on since last summer. If you do any kind of sample data prediction for spatial data analysis and decision making, please look at the guide below to help you plan out your time with us.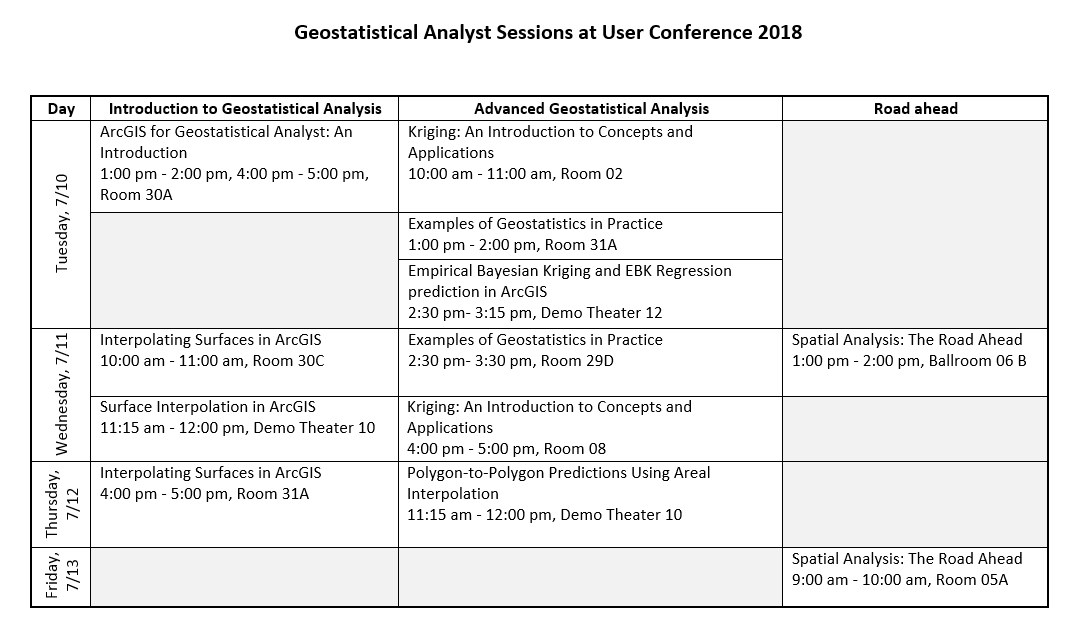 See the full agenda for more details on these sessions, and more. Be sure to download the Esri Events Mobile App too!
Please come by the Island in the Showcase during the week (Tuesday and Wednesday from 9 – 6, and Thursday from 9 – 1:30). We'd love to hear about the work you do, any difficulties you encounter, and any ideas you might have to make our software suit your needs even better.
Finally, remember to check out the Spatial Analysis: The Road Ahead session for a peek into the future.
Commenting is not enabled for this article.