By Aileen Buckley, Mapping Center Lead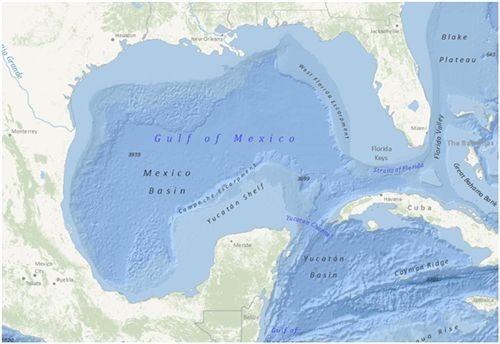 The Ocean Basemap (Ocean_Basemap) map service was published recently on ArcGIS Online (services.arcgisonline.com, server.arcgisonline.com). This global map shows the sea floor of the oceans, along with both surface feature names and subsurface feature names. The Ocean Basemap is designed for use by GIS professionals interested in bathymetry, marine science and conservation, and ocean mapping.

Currently the Ocean Basemap service is available globally down to 1:1,000,000. The smallest scales use a global bathymetry dataset from the General Bathymetric Chart of the Oceans GEBCO_08 grid. At 1:1,000,000 scale, the bathymetric data in U.S. waters is from the National Oceanic and Atmospheric Adminstration (NOAA).
For information on how to use the Ocean Basemap, see Using your own basemaps (and projection) with the ArcGIS.com map viewer.
If you have questions or feedback, please post them in the ArcGIS Online forum.