By Aileen Buckley, Mapping Center Lead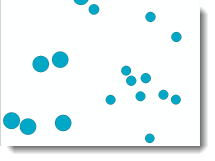 We got an interesting question on Ask a Cartographer this week: Can I symbolize points in map units? Greg wrote "I want to show point features with a specific size expressed in [ground] units (e.g., 660 ft), but I do not want to create a buffer layer to achieve the same effect. Is it possible symbolize points in [ground] units?"
If you are using only one symbol, you can do this using our Proportional Symbol renderer. If you have more than one symbol, you have to take a slightly different approach, which we will talk about in our next blog entry. For the proportional symbol approach, here's how you do it…
Make sure that you have a size field in the attribute table of the features you want to symbolize. It should either represent the area or the radius of the feature.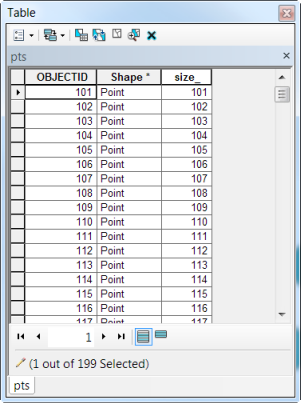 Then, using the Quantities -> Proportional Symbol renderer, set the Value field to be your size attribute.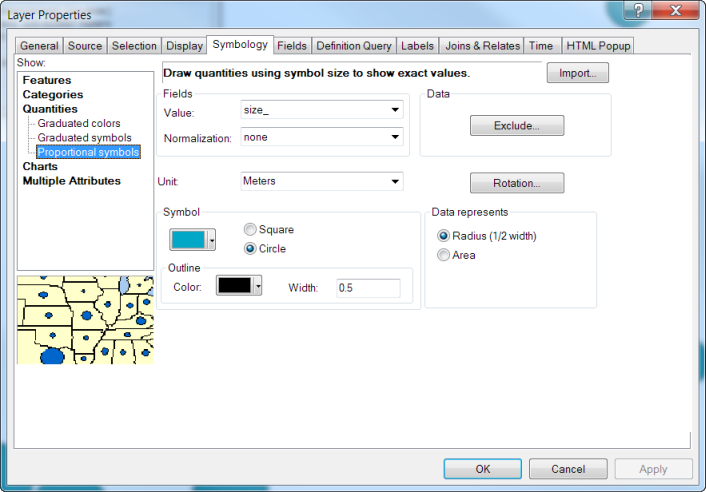 In the drop down for Unit, select the units used to represent your size attribute.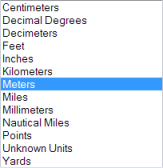 Click OK to accept the changes and your data will be shown using a symbol that represents real world units.
To test the results, I used the Measure tool to determine that the diameter of the symbol was actually twice the value in the size field (i.e., the radius).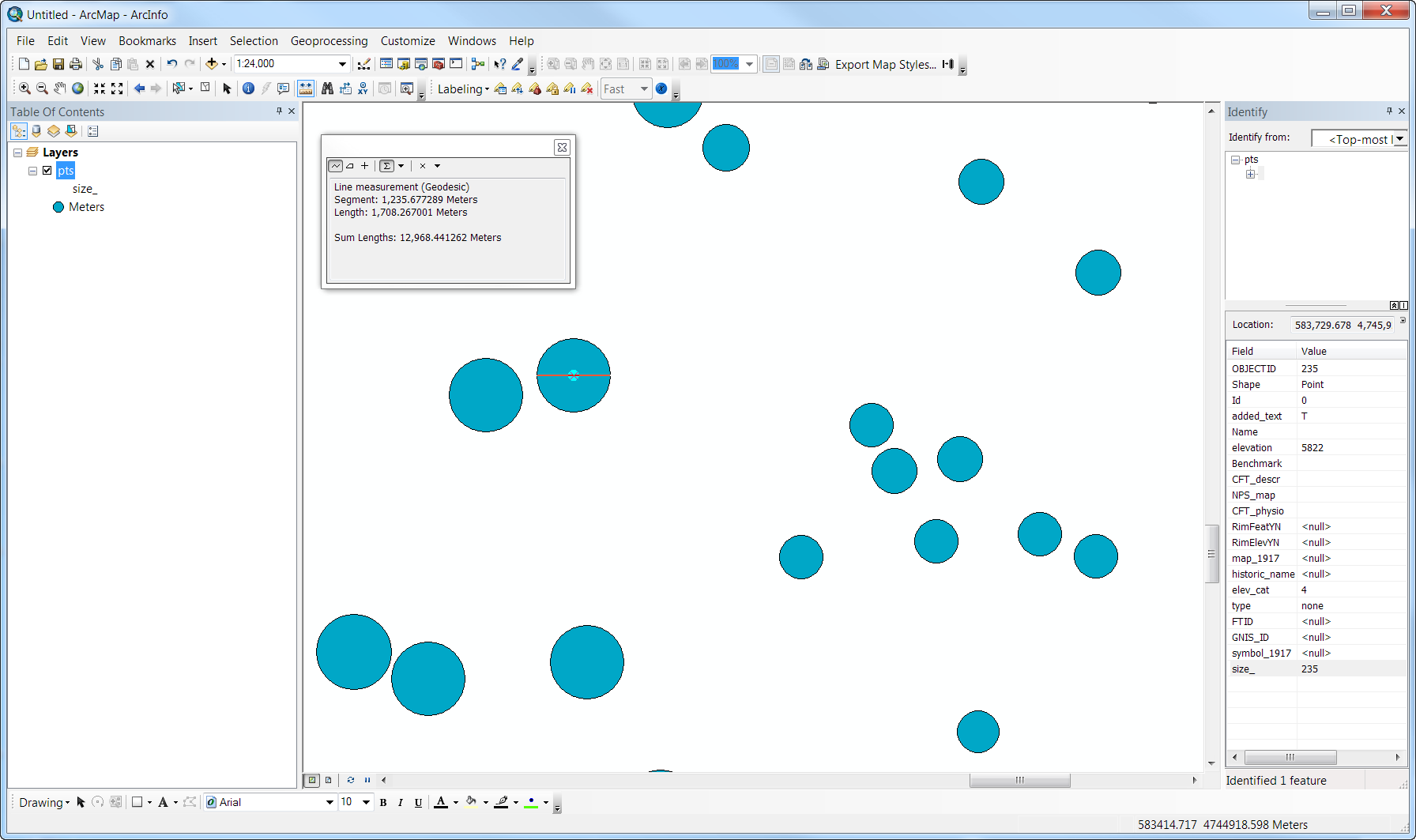 Thanks to Charlie Frye, Mapping Center Team Lead, for help with this blog entry.