The June 2017 release of ArcGIS Online impacts the configurable apps with new features, new apps, updates, bug fixes, and enhancements.  Several apps have gotten new features and the configuration panels have undergone updates.  With this release we also include the ability to create 3D apps from the Scene Viewer.
Our Story Maps are also introducing new features and updates.  Check out everything new related to Story Maps by accessing this blog.
Introducing: Minimal Gallery (Beta)
The Minimal Gallery (beta) is a new group application that displays the group's maps, scenes, and apps in a simple gallery.  It supports shared themes but also gives full control of all color options from within the configuration panel.  A nice feature is the ability to determine specific colors for each type of item in the gallery.  For example, set all web maps to have a blue tone, all scenes to have a dark gray tone, and all web apps to have a green tone.  When viewing the gallery, maps, scenes, and apps can be opened within an embedded viewer or in a full screen mode.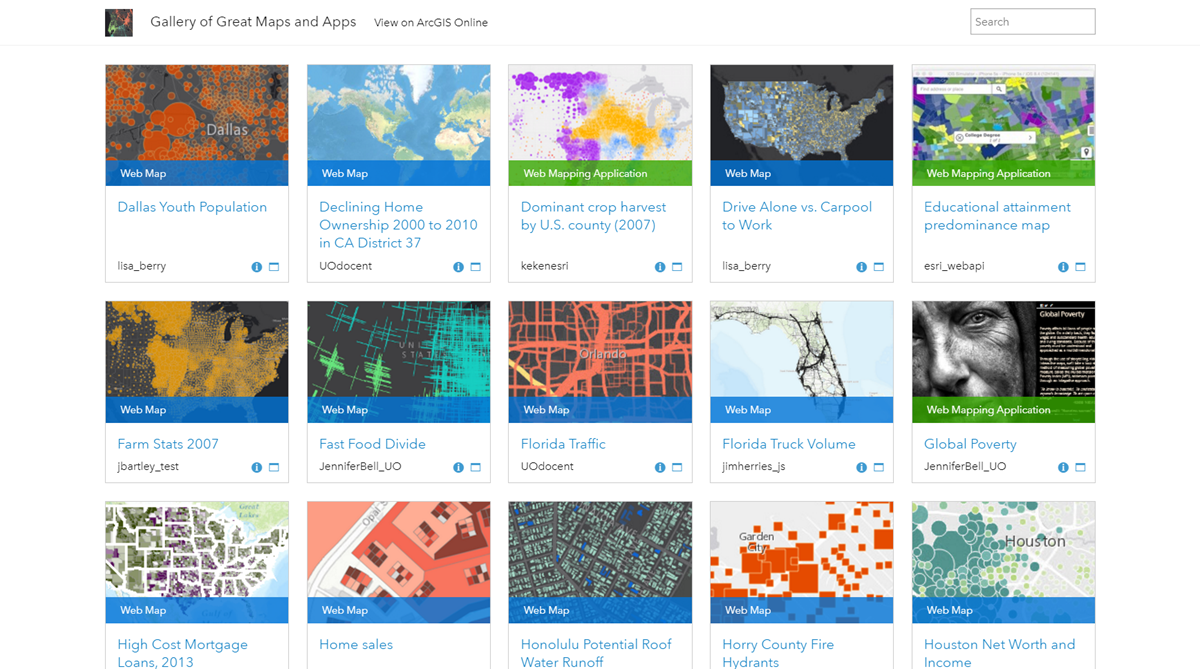 Vector Basemap Support
Vector basemaps are now supported in the basemap gallery widget.  To enable this, configure the organization to use vector basemaps in the basemap gallery in the organization settings.  For more information on what all is new with vector basemaps for this release, check out this blog.
Create 3D Apps from Scene Viewer
We have added the ability to create 3D apps directly from the scene viewer.  When viewing a saved scene in the scene viewer, click the Share button and choose "Create a Web App".  From there, choose the desired configurable app and you will be taken to the configuration panel.  This is similar to the workflow of creating 2D apps directly from the map viewer.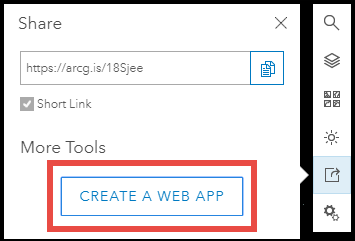 Shared Theme Logo Update
Declare a logo and clickable link to be applied to all newly created apps in your organization.  This image can be provided via URL or from an image file that is uploaded as a public item in your content.  New with this release is the ability to also provide a clickable link that will be accessed when the logo image is clicked in the app.  For example, this could be a link to a web page of more information about the theme or purpose of the map.

App Specific Updates
Basic Viewer: There is a new custom layout which displays UI elements and widgets with rounded corners.
Impact Summary: Now supports sharing subscriber content with anonymous users.