We are excited to announce a new release of ArcGIS Urban. Amazing new features and many improvements are ready to bring a more data-driven approach to your planning work. These new features are waiting to be explored by you: 
Save, copy, and export suitability models

 

Capture and edit viewpoints

 

Create a copy of an Urban Model

New shared viewing experience for plans and projects with pop-ups

 

Improved geometry editing to avoid multipart geometries

 
Read on to learn more about the highlights of this release.
Save, copy, and export suitability models
With this version of Urban, the parcel suitability tool is officially released from its beta state. It enables you to apply weights to parcels based on built-in and external sources. Underlying data such as population change, economic growth, or residual zoning allowances, can be used to assess market conditions and site suitability.  
Urban can now save multiple suitability models per plan. This allows you to store and organize your models or compare different model outputs of a scenario to each other. 
With this release, you can now also create a copy of a suitability model when you want to play around with different weights and reclassification approaches. A new and improved pop-up allows you to explore the parcels and understand how each criteria contributes to the parcel's final suitability score.   
The suitability model can also be written to the attributes of a parcel by using the export scenario to web scene functionality. This allows you to export a parcel layer that not only includes the final suitability scores but also the values and the weights of each underlying criteria used in the calculation.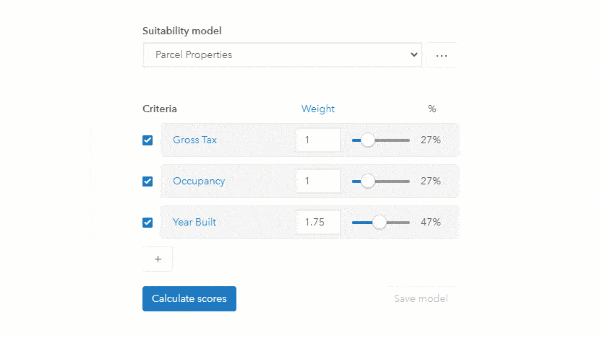 Easily navigate to

viewpoints

in your design
Looking at a design proposal from different camera perspectives helps you to fully understand how it fits into the built context. Certain design aesthetics can only be discussed effectively with stakeholders when viewing from a specific camera angle. Imagine you want to get an impression of the height of a building from a pedestrian's perspective, for instance. 
This release introduces viewpoints for plans and projects that allow you to save camera perspectives and to smoothly transition from one to another. You can capture viewpoints for the most important camera perspectives in your design and create a predefined sequence to guide how others explore your plan or project.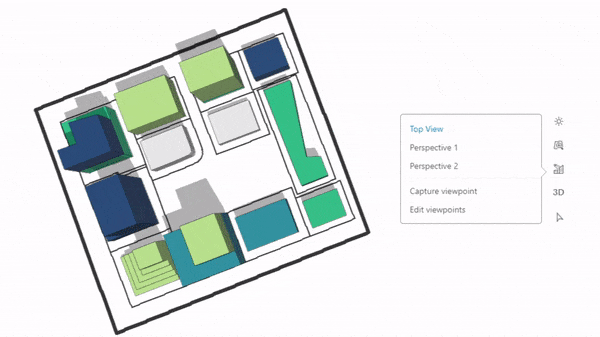 Create a copy of an Urban Model
Did you ever want to create a copy of an Urban Model or use an existing Urban Model as a template when setting up a new model? Starting with this release, you can now finally do this!
As the owner of an Urban Model, you can export the content of the urban database to a file geodatabase. This export includes all the types, layers, metrics, and indicators that are stored in the urban database.  
When creating a new Urban Model, there is now an additional option in the template drop-down menu that allows you to set up the model based on another Urban Model.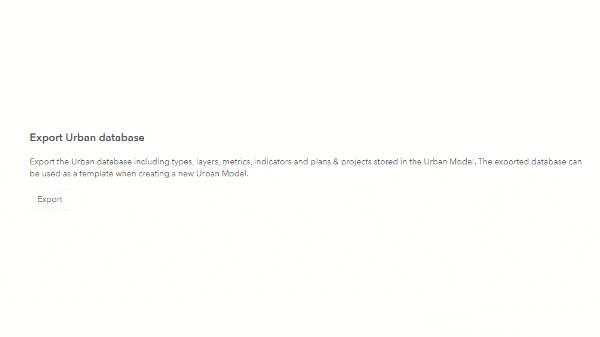 A new viewing experience for plans and projects
With this release, we introduced a new and improved viewing experience for publicly shared plans and projects. The detail card, previously displayed in the overview, can now be accessed directly in a plan or project in the newly added details mode. As before it consists of a brief description, thumbnail image, as well as start and end dates of the plan or project. In this mode, you can now also explore information configured as pop-ups on context layers. 
The new viewing experience combines the details mode with the already existing dashboard and discussion functionalities in plans and projects. Citizens and interested stakeholders can explore the interactive dashboard together with the design scenarios. And when public feedback is enabled, they can share their thoughts and ideas about the individual scenarios in the discussion mode.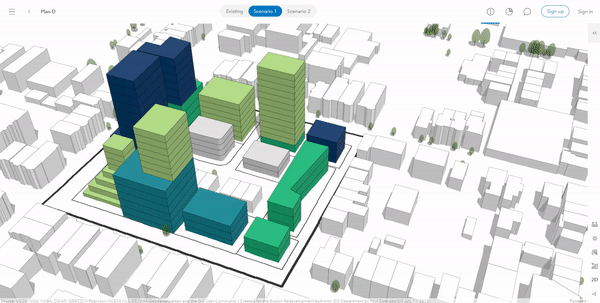 Geometry editing made smarter
The geometry editing tools are an essential part of authoring your planning scenarios in Urban. This release comes with a smarter and improved editing experience for the split, merge and subtract path tools – in particular to avoid creating unintentional multipart geometries.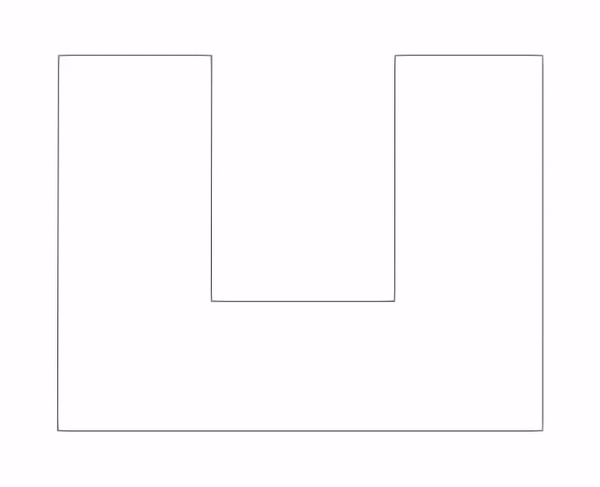 Learn more
This is just a selection of the new features shipped with the February 2022 release of ArcGIS Urban. Beyond the features described above, there is a new and simplified user experience to share plans and projects, we introduced the dashboard for projects, and improved the search in the overview, to just name a few.
Check out our release notes to make sure you do not miss any other new features, improvements, or bug fixes.  
Register for our upcoming webinar happening on March 16th, 2022, for an in-depth dive into the latest new features and improvements.  
Want to see these new features live in ArcGIS Urban? Please feel free to schedule a demo with our team. 
Commenting is not enabled for this article.