Discovery paths
---
Experience what's possible in ArcGIS CityEngine with curated collections of hands-on tutorials.
Show More
Try ArcGIS CityEngine
Learn about the essential concepts, user interface, and tools of ArcGIS CityEngine.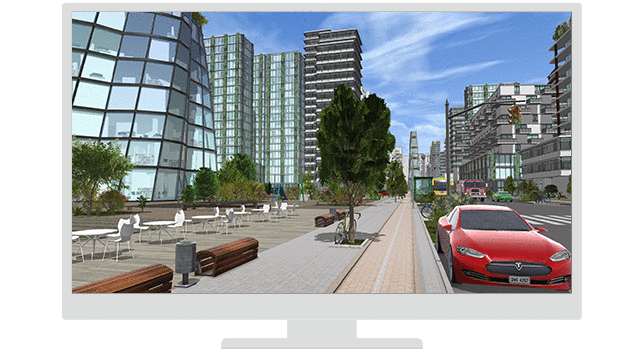 Documentation
---
Find answers and information so that you can complete your projects.
Show More
Videos
Highlights from the 2020 Esri User Conference

Watch ArcGIS CityEngine highlights from the virtual Esri User Conference.

CityEngine VR Experience

Explore the CityEngine VR Experience for Unreal Studios.

VFX workflows with CityEngine and Houdini

Learn VFX workflows and dive deeper into exporting a CityEngine scene to Houdini and rendering it with Karma using the CityEngine USD exporter.

The future of urban design visualization

Learn how to use CityEngine and Unreal Engine for city-scale projects and VR experiences.
Show More
Training classes
Modeling a City Using ArcGIS CityEngine

With ArcGIS CityEngine, you can create highly realistic 3D models for visualization. This course discusses the key elements of a 3D city model as well as guidelines for the geographic information system (GIS) data used to create one.

ArcGIS Urban Basics

ArcGIS Urban improves planning and decision-making by applying GIS technology to urban planning. The application provides a way to manage your development plans, analyze factors contributing to decisions, and share information with stakeholders. 

Get Started with ArcGIS Urban

Discover how to use CityEngine and ArcGIS Urban to create and share 3D maps depicting real estate development projects and the zoning-based development potential for a parcel.
Show More