Virtual Reality (VR) offers unprecedented possibilities for reviewing, analyzing, and comparing projects in planning, AEC (Architecture, Engineering & Construction) and GIS. In the past, the high cost of VR devices and rendering hardware, and the non-trivial setup and usage of VR equipment has kept wide-spread adoption of VR at moderate levels. Current low-cost devices such as the Oculus Quest lift these limitations: the devices run stand-alone and are ergonomically easy to use. Applications can be deployed using web technology, making them accessible to large groups of users.
An all-in-one solution for planners, architects and GIS professionals
ArcGIS 360 VR is Esri's lightweight, all-in-one solution for creating and viewing 360-degree panoramic VR experiences. It allows urban planners, architects, and GIS professionals using CityEngine to author VR experiences consisting of computer-generated panoramic images, multiple viewpoints, and design scenarios. The experiences are shared to users on ArcGIS Online, and can be run in a web browser across a wide range of platforms.
Production-ready with CityEngine 2021.0
With the release of CityEngine 2021.0, ArcGIS 360 VR is now production-ready and available as a web application, based on the latest WebXR technology. Using the web application, users can view 360 VR experiences on all major VR devices, desktop and mobile platforms using the built-in browser. Other improvements of the 2021.0 update include higher panorama resolution and local preview of experiences in CityEngine to speed up the authoring workflow.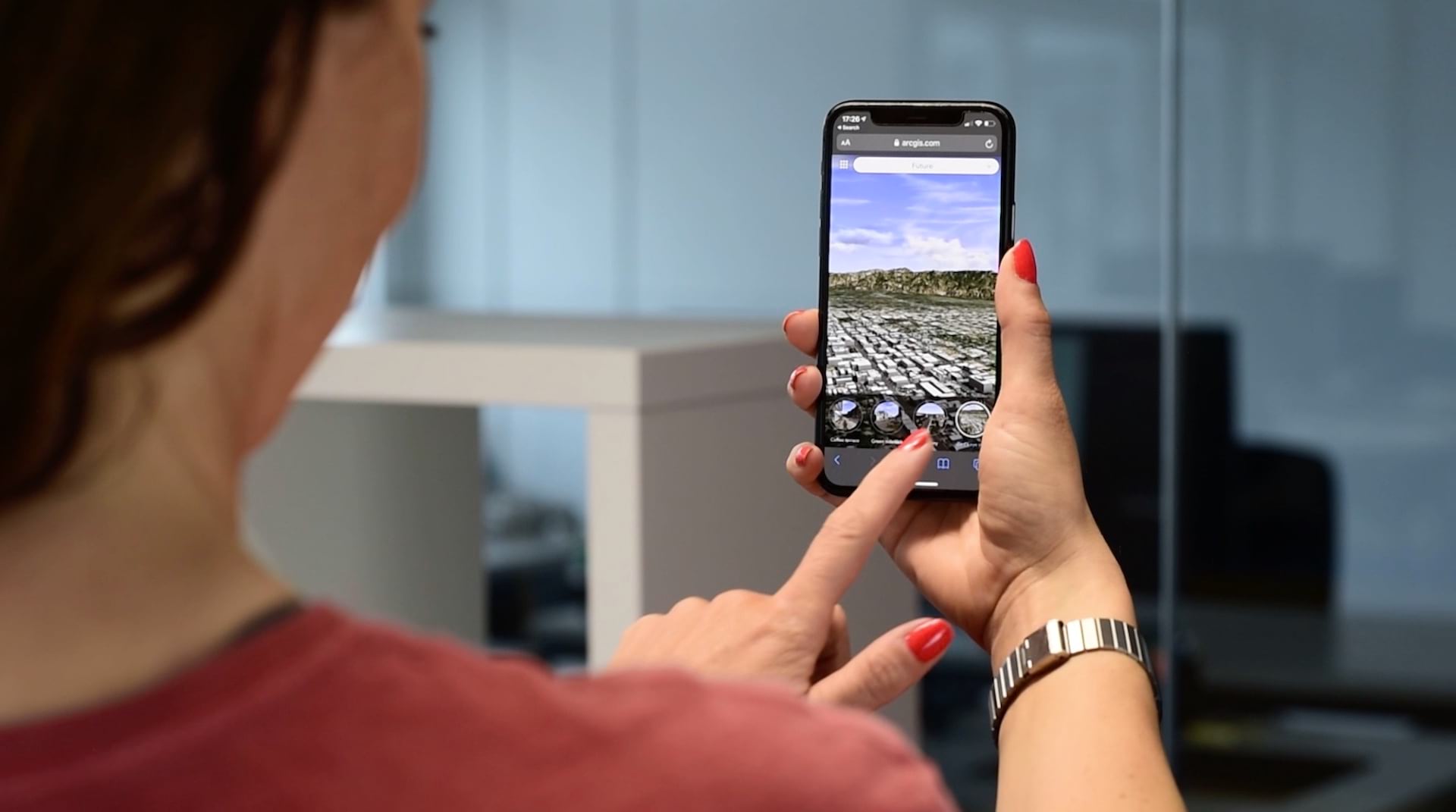 Give it a whirl!
To try it out, head over to https://360vr.arcgis.com, where we provide three featured experiences which can be found on top of the gallery: the updated Redlands redevelopment plan, a new Pasadena redevelopment project, and a detailed architectural project with a number of outdoor / indoor viewpoints. Previously created 360 VR experiences will work in the web application without any changes required.
Commenting is not enabled for this article.