Experience efficient data fluidity with a library that moves geoanalytics directly to your data. Perform geospatial analysis wherever your data lives—in a data lake, data warehouse, or ArcGIS. Use Apache Spark to access over 120 cloud-native geoanalytics tools and functions so you can understand trends, patterns, and correlations up to 100x faster compared to leading open-source options.
What can you do with ArcGIS GeoAnalytics Engine?
How it works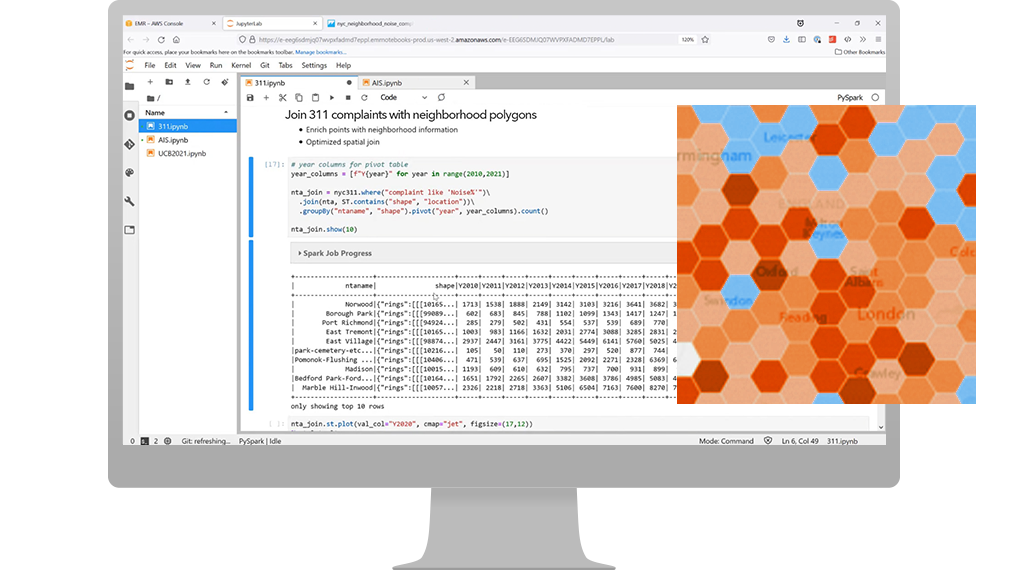 Configure
Add this cloud-native geoanalytics library to your Spark environment without learning new software or scripting languages.
Access and connect
Access geoanalytics and connect to your geospatial data—in a data lake, data warehouse, or in ArcGIS.
Analyze
Make better-informed decisions with the essential tools and specialized algorithms you need in an all-in-one geoanalytics library.
Publish
Once your geospatial analysis is complete, write results back to a cloud or ArcGIS without disrupting your big data analysis pipeline.
---
Please share your information and our sales team will contact you soon. We look forward to communicating with you.